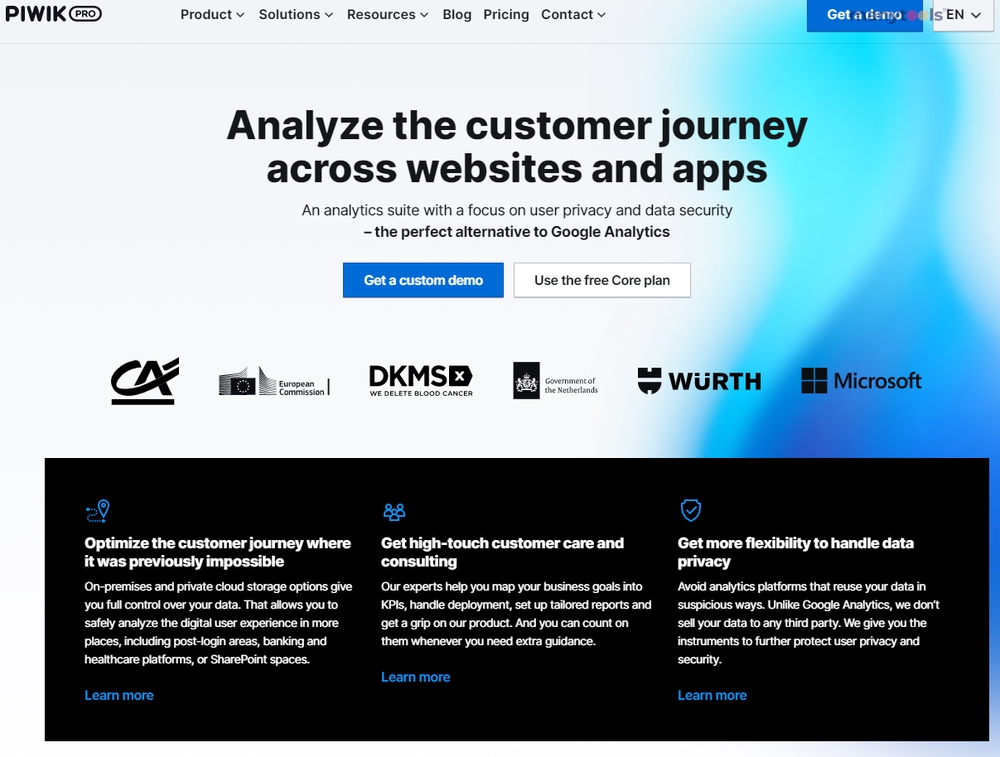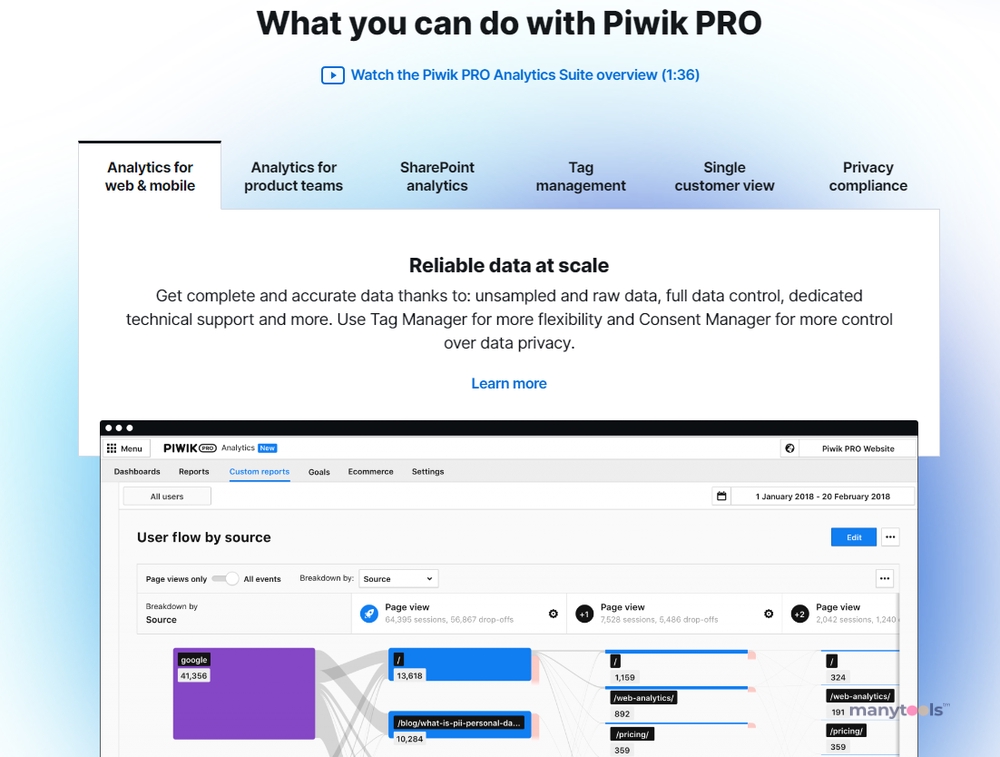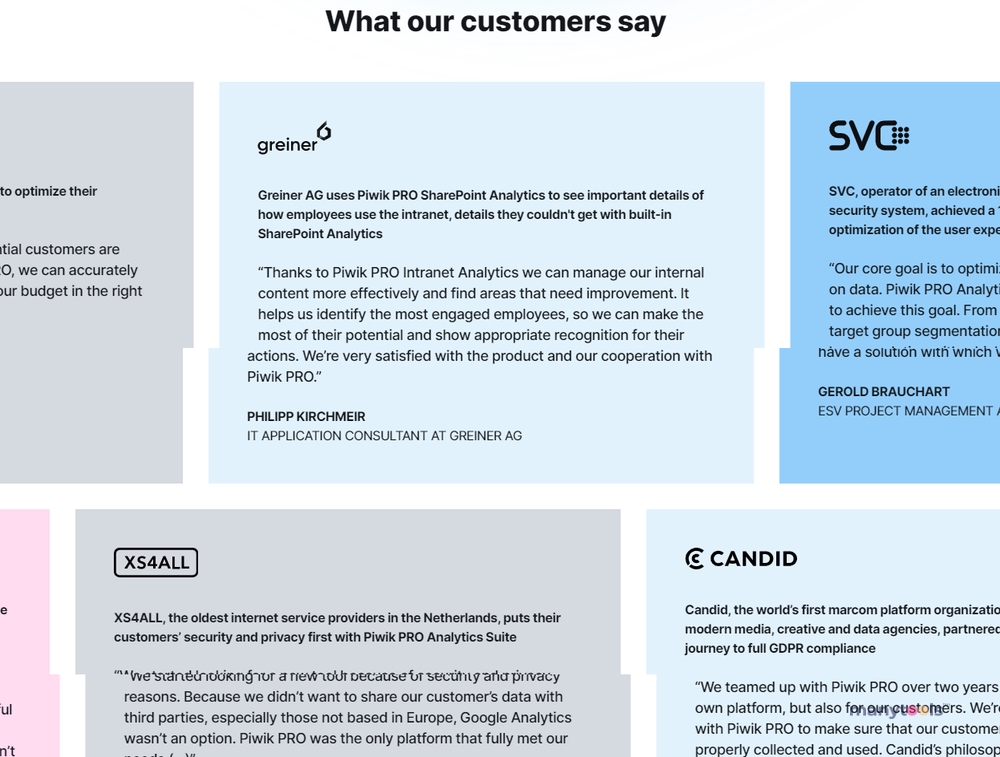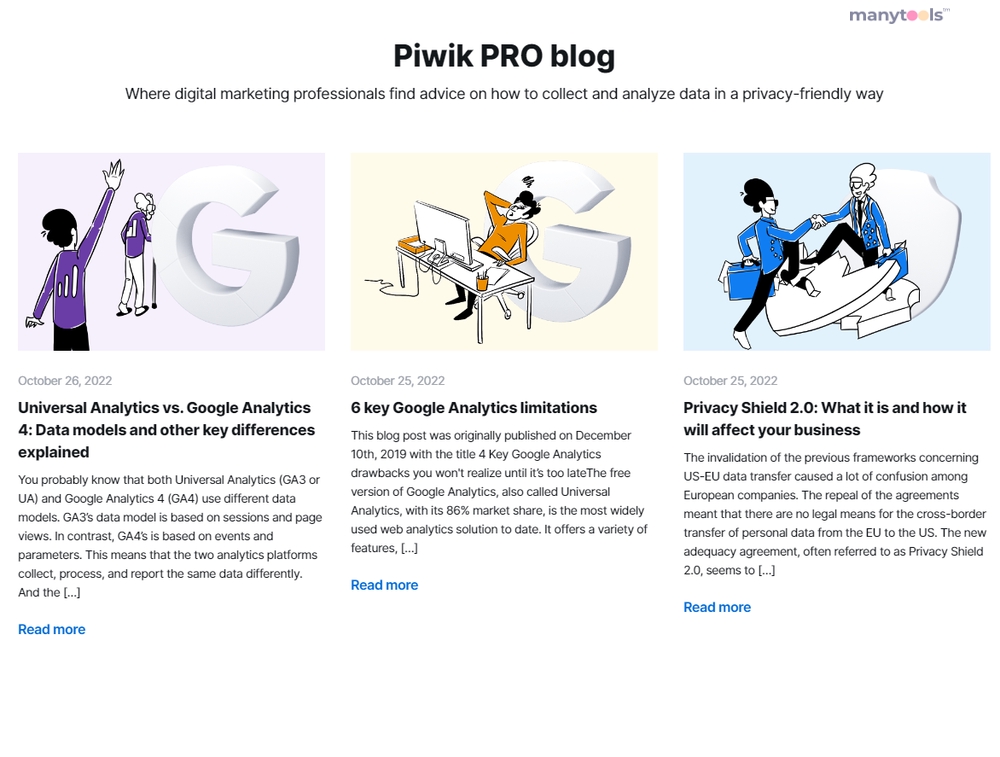 Diving into Piwik PRO Analytics Suite
Diving into the world of analytics, Piwik PRO stands out as a beacon of privacy and data security. This user-centric analytics suite offers a refreshing alternative to Google Analytics. It's designed for those who value the sanctity of their data, creating a safe haven for information while equipping users with powerful tools to analyze their customer journey across websites and apps.
Privacy-Oriented Analytics
Piwik PRO is unlike any other analytics suite you may have encountered in the past. It is built on a foundation of user privacy and data security. This makes it the perfect choice for digital professionals who value these aspects without compromising on the richness of insights. It's a tool that empowers you to understand your customers better while respecting their privacy.
On-Premises & Private Cloud
Piwik PRO's versatility is one of its standout features. It offers both on-premises and private cloud options. This flexibility means that you can choose the setup that best meets your specific needs and preferences – a rare feature in the world of analytics tools.
Customer Journey Analysis
Understanding your customer's journey is integral to optimizing their experience and boosting your conversions. Piwik PRO offers powerful tools to map out this journey across websites and apps. By offering a clear picture of user behavior, it enables you to make data-driven decisions for improved user experience and business growth.
The Perfect Google Analytics Alternative
The Piwik PRO Analytics Suite stands tall as a formidable competitor to Google Analytics. It offers a similar range of features and capabilities but with an added emphasis on user privacy and data security. This makes it an ideal choice for those looking for a more privacy-conscious analytics tool.
Data Security at Its Core
Data security is not an afterthought with Piwik PRO. It's at the very core of its design and functionality. It's an analytics suite that respects the security of your data while still providing robust and insightful analysis. This sets Piwik PRO apart in a market often dominated by tools that prioritize data collection over security.
Conclusion
In a world where data security and privacy are increasingly becoming paramount, Piwik PRO offers a solution that doesn't compromise on these vital aspects. It's an analytics tool that respects your data and your customers, while still offering powerful insights to help drive your business forward. With Piwik PRO, you can confidently navigate the digital landscape, armed with the tools you need to succeed.
Other Tools Like
PiwikPro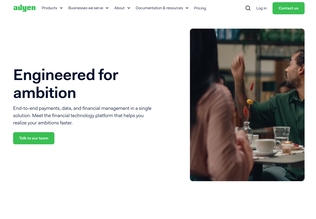 Adyen
adyen.com
Paid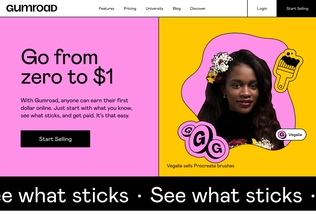 Gumroad
gumroad.com
Paid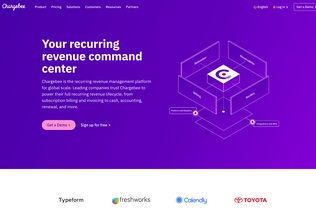 Chargebee
chargebee.com
Trial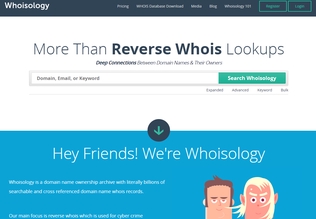 Whoisology
whoisology.com
Trial
Comments