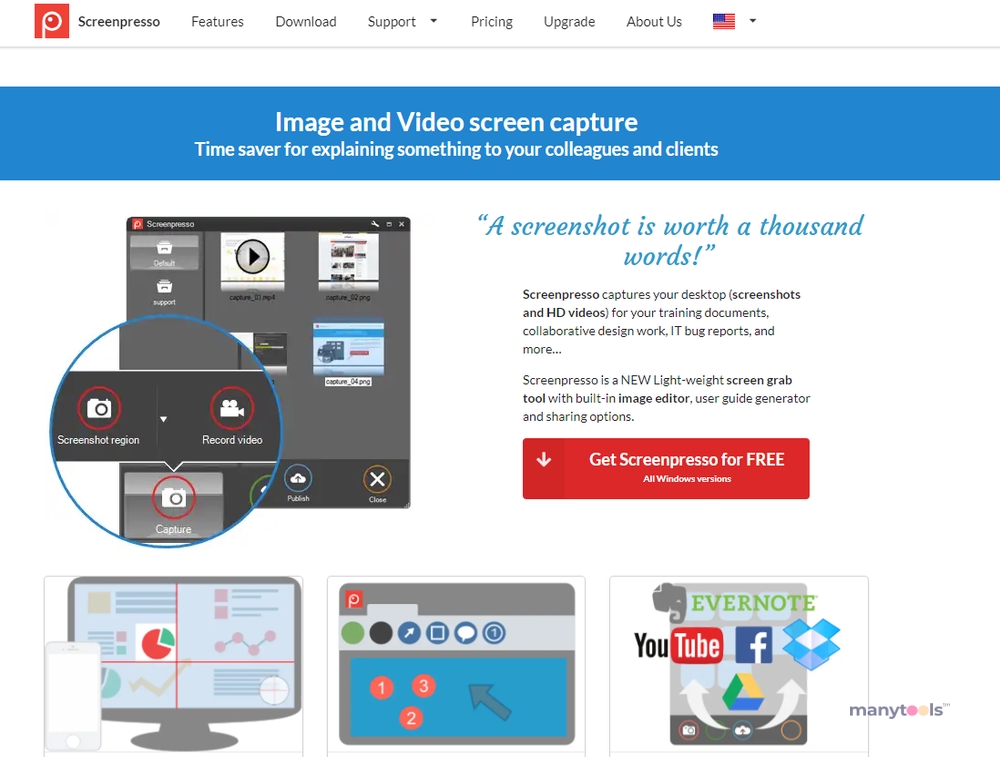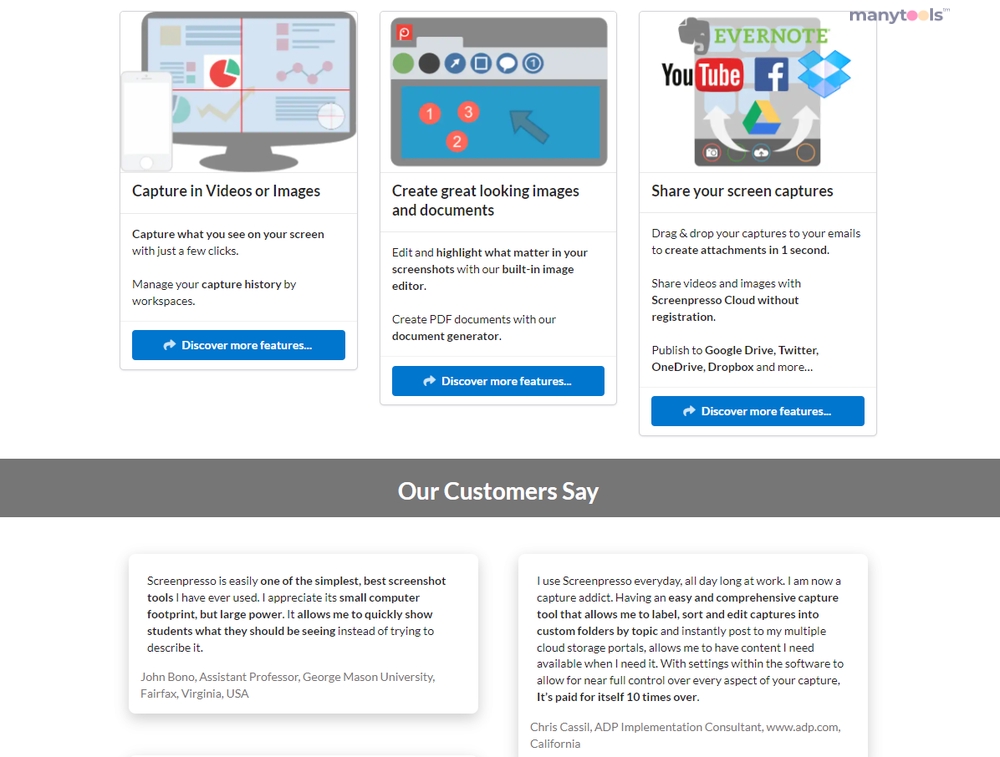 ScreenPresso: Your Screen Capture Companion
Step into a world of convenience with ScreenPresso, a top-tier screen capture tool specifically designed for Windows users. This tool is a must-have for developers, designers, marketers, and the like who need to accurately capture, annotate, and share their work in an instant.
ScreenPresso's Ease of Use
Navigating ScreenPresso is a breeze, even for those who aren't tech-savvy. Simply install the software and you're ready to start capturing images or videos of your computer screen. Whether you're presenting a project or troubleshooting an issue, this tool's intuitive interface makes the process seamless.
Screen Capture with ScreenPresso
With ScreenPresso, capturing what you see on your computer screen is as easy as a click. The tool offers multiple capture modes, including full screen, window selection, and scrolling capture. This flexibility ensures you get the exact screen view that you need, every time.
Annotate with Precision
Once you've captured your screen, ScreenPresso allows you to annotate your images or videos for clarity. Use arrows, boxes, text, and more to highlight key areas or add important notes. This feature is particularly useful for instructional materials or collaborative projects.
Sharing Made Easy
ScreenPresso doesn't just stop at catching and annotating your screen. It also provides a simple, straightforward way to share your captures. Send your images or videos via email, social media, or cloud-based storage, making it easier than ever to communicate your ideas or findings.
High-Quality Output with ScreenPresso
Quality is never compromised with ScreenPresso. Your captures are saved in high definition, ensuring every detail is visible and clear. Videos are recorded in MP4 format for easy playback on multiple platforms.
Conclusion
ScreenPresso is a game-changer for anyone who frequently works with screen captures. Its user-friendly interface, versatile capture modes, precise annotation tools, and easy sharing options make it the ultimate companion for digital professionals. With ScreenPresso, capturing, annotating, and sharing your screen has never been so simple and efficient.
Screenpresso Review: The Most Versatile Screen Grabber App for Windows?
The Screenpresso application is a user-friendly solution for capturing on-screen videos and screenshots, and it even enables recording of your Android phone's screen by connecting it to your PC and using the Android Center feature. However, USB debugging must be enabled on the device through "Developer Options" before Screenpresso can record the Android screen. The image and video editor windows in Screenpresso are highly intuitive, with well-organized tools that can be easily accessed to customize or annotate your media. This versatile screen-grabbing tool is perfect for Windows OS users due to its lightweight nature, but unfortunately, it is not available for macOS or Linux OS users.
Other Tools Like
ScreenPresso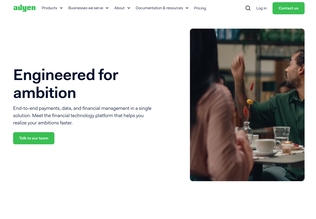 Adyen
adyen.com
Paid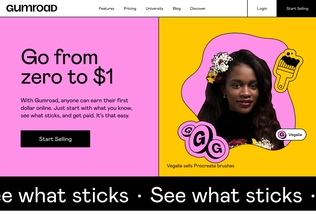 Gumroad
gumroad.com
Paid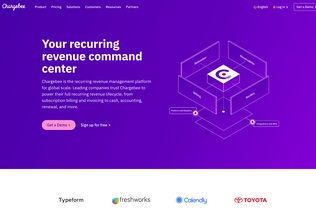 Chargebee
chargebee.com
Trial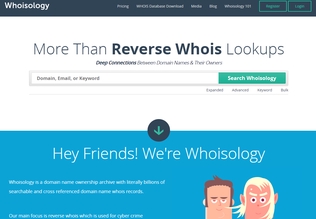 Whoisology
whoisology.com
Trial
Comments