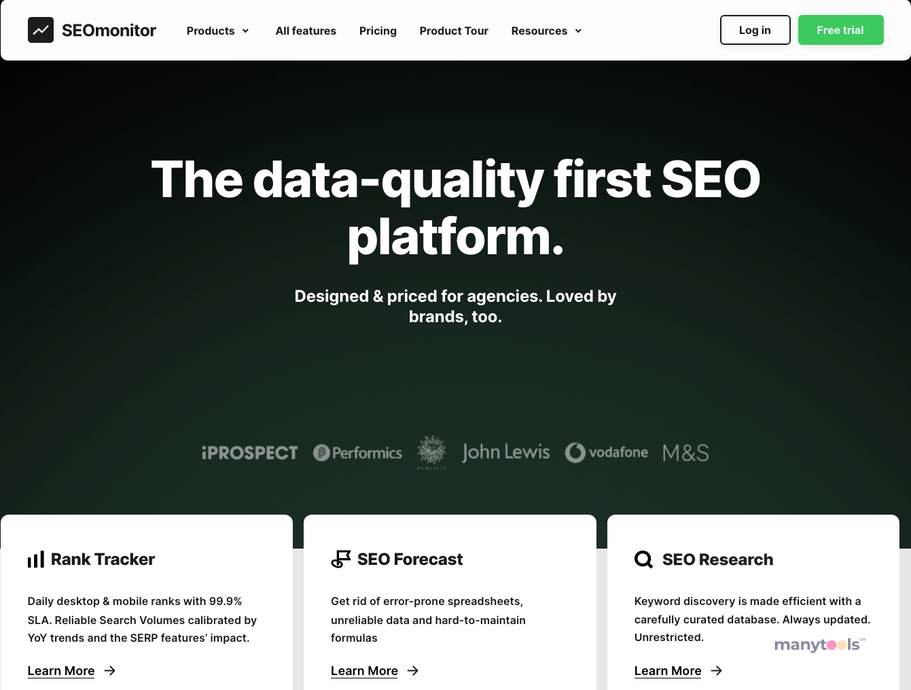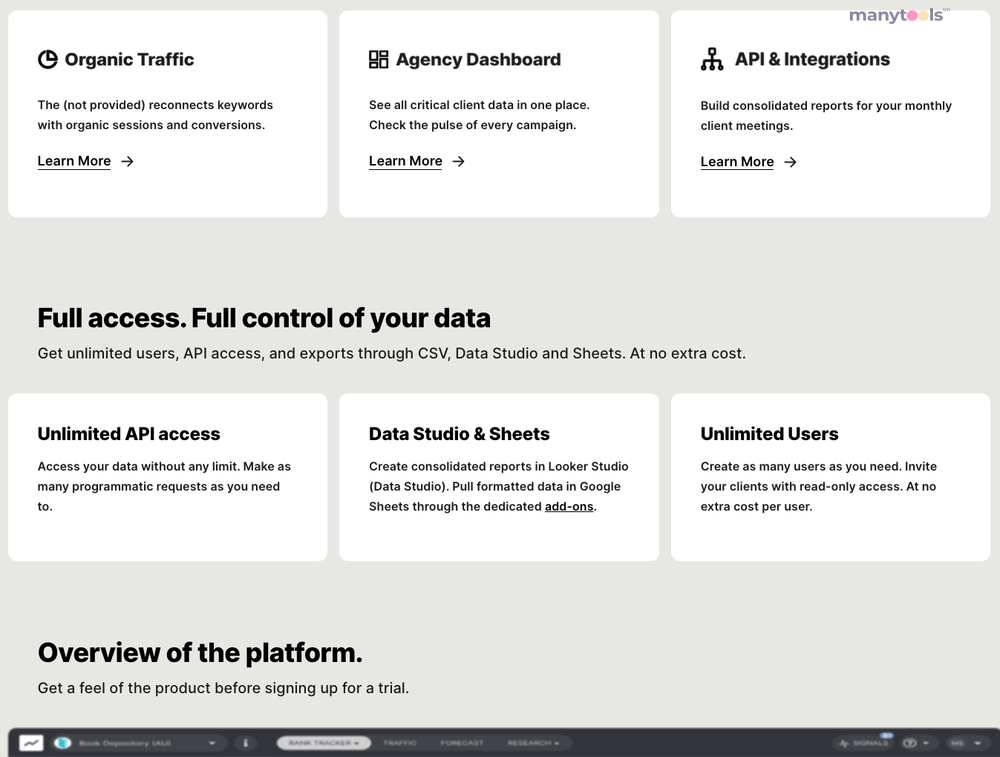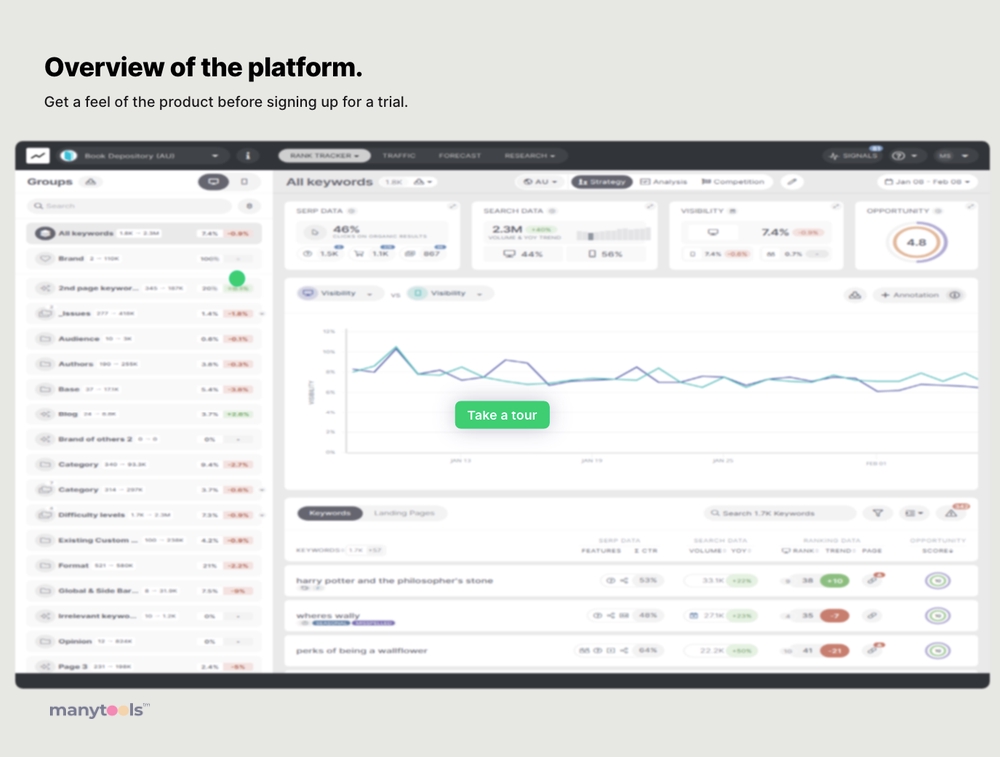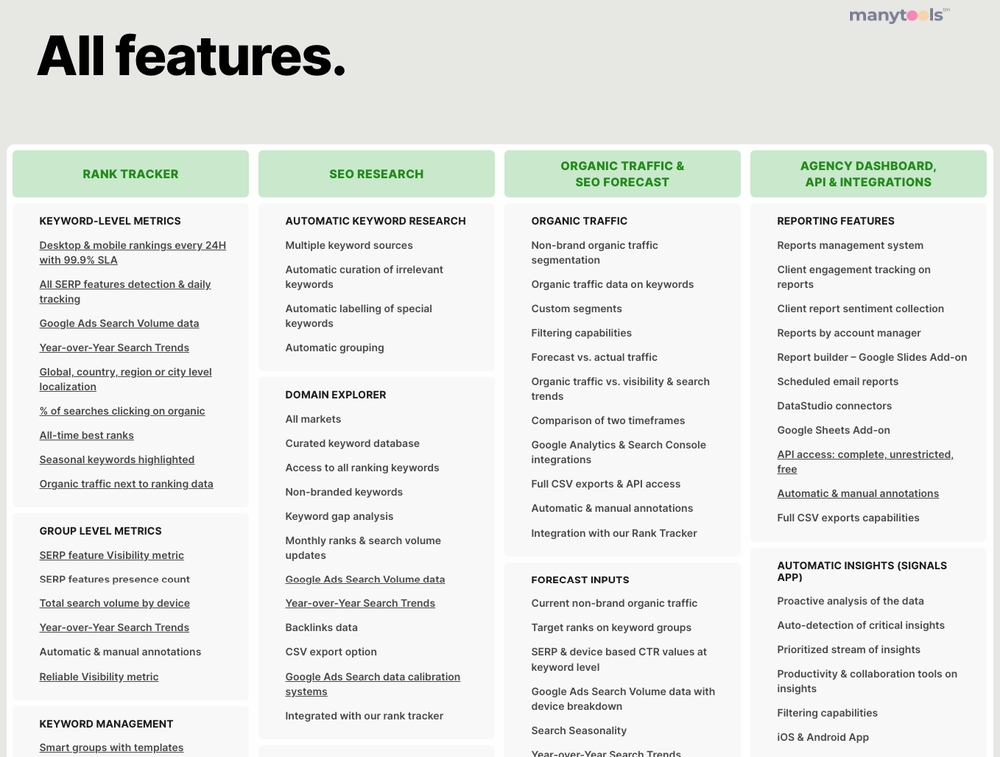 Introducing SEOMonitor
Have you ever imagined a tool that could revolutionize your SEO strategy? Meet SEOMonitor, your ultimate partner to build and deliver successful SEO campaigns like a pro. With this innovative platform, you can experience a whole new level of SEO management.
The Power of Rank Tracking
What truly sets SEOMonitor apart is its cutting-edge rank tracker. This feature allows you to track your website's ranking in real-time, providing invaluable insights into your performance. You can monitor your progress and make strategic adjustments on the go.
SEO Forecasting: Predict the Future
SEOMonitor isn't just about the present; it also helps you forecast the future. With its unique SEO forecasting feature, you can predict potential traffic and plan your SEO strategy accordingly. This advanced tool helps you stay one step ahead in the SEO game.
Unlock Organic Traffic Insights
Understanding your organic traffic is a key aspect of SEO. SEOMonitor's organic traffic feature provides you with detailed insights into your organic traffic, helping you to identify trends and opportunities. This data plays a crucial role in shaping your SEO strategy.
Keyword Research: Discover Hidden Gems
Keyword research is no longer a tedious task with SEOMonitor. This tool unlocks a treasure trove of keywords and helps you identify the ones relevant to your business. You can then optimize your content around these keywords for better visibility and higher rankings.
Content Audit for Quality Assurance
SEOMonitor understands the importance of quality content. With its content audit feature, you can scrutinize your content for any gaps or areas of improvement. It ensures your content is not only SEO-friendly but also engaging and valuable for your audience.
Agency Dashboards: Streamline Your Workflow
Imagine having all your data, insights, and reports at your fingertips. SEOMonitor's agency dashboards provide a centralized hub for all your SEO data. It simplifies your workflow and helps you manage your SEO campaigns more efficiently.
AI Assistance, API & Integrations: A Seamless Experience
Last but not least, SEOMonitor offers AI assistance, API, and numerous integrations. Whether you're looking to streamline your work or incorporate additional tools, SEOMonitor has got you covered. It ensures a seamless and intuitive user experience.
In essence, SEOMonitor is more than just an SEO tool. It's a comprehensive solution that empowers you to execute successful SEO campaigns. So, why wait? Experience the power of SEOMonitor and take your SEO strategy to the next level.
Other Tools Like
SEOMonitor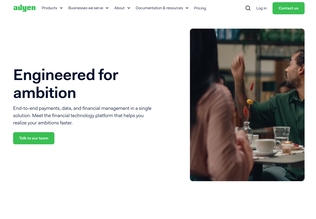 Adyen
adyen.com
Paid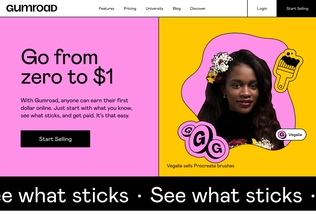 Gumroad
gumroad.com
Paid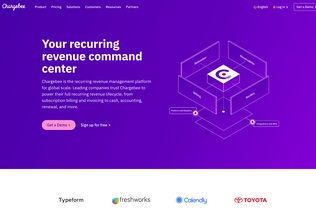 Chargebee
chargebee.com
Trial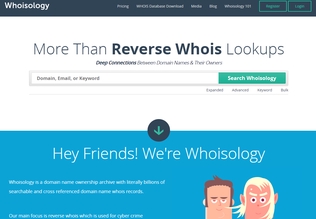 Whoisology
whoisology.com
Trial
Comments