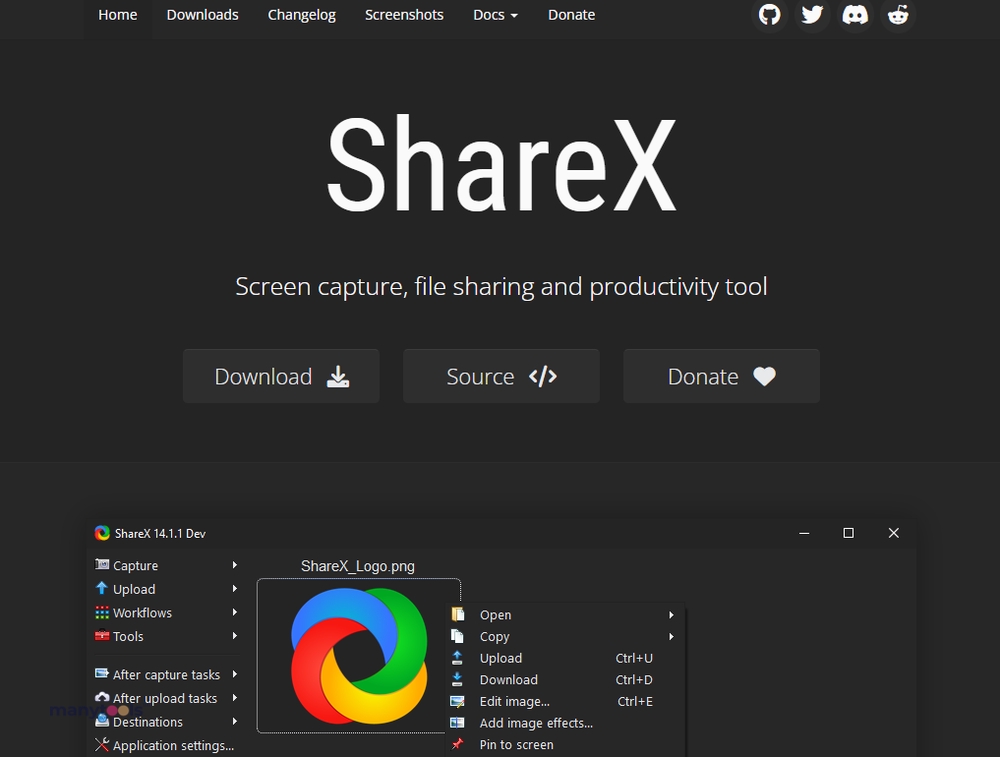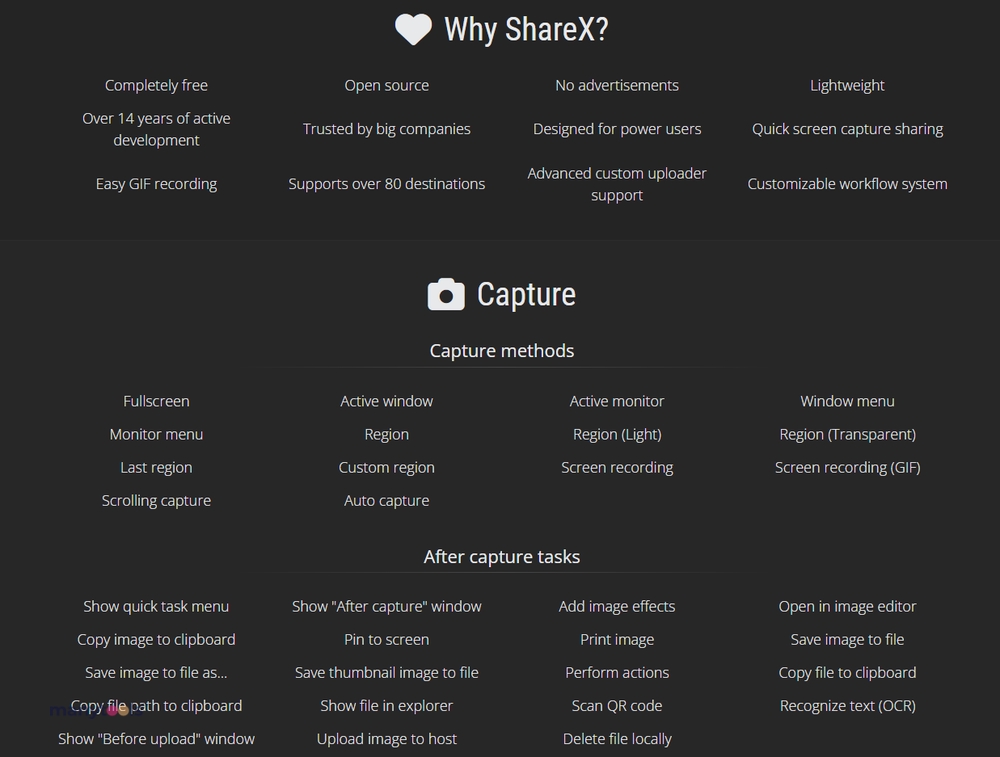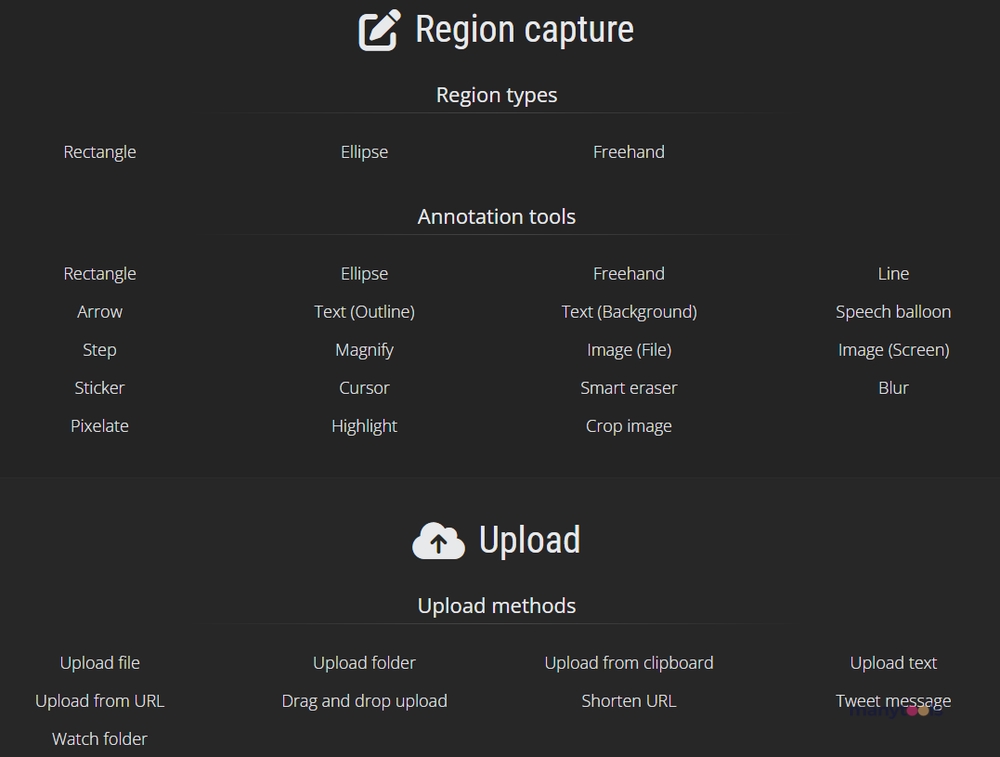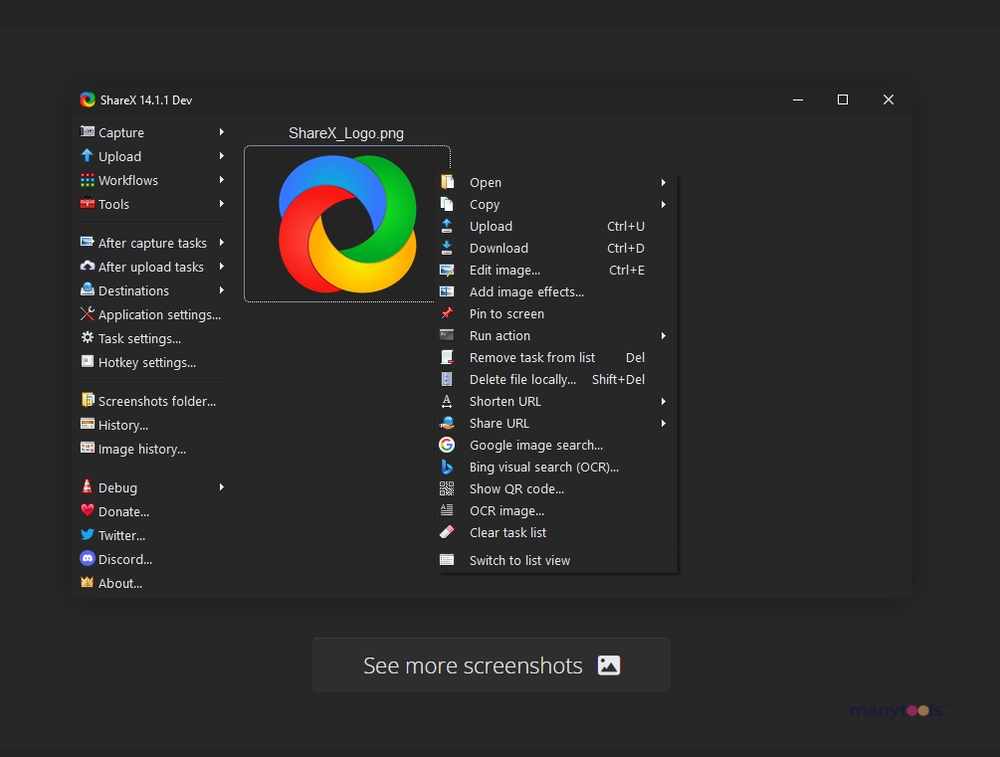 Introducing ShareX: A Masterpiece in Screen Capture Tools
Welcome to the world of ShareX, an unparalleled open-source screenshot tool designed specifically for Windows users. This ingenious program allows you to capture or record any area of your screen with a single press of a key. Talk about ease and convenience!
The ShareX Experience: Capture, Record, and Share!
With ShareX, you're not just capturing images. This tool provides a robust recording feature that lets you record any area of your screen. From creating comprehensive walkthroughs to capturing short clips, ShareX has got you covered. And the best part? You can effortlessly share your captures with a single click.
Upload and Share with Ease
ShareX is more than just a screen capture tool. It also serves as a powerful uploading platform, allowing you to upload images, text, or other types of files to numerous supported destinations of your choice. This feature makes ShareX an invaluable tool for content creators, developers, and digital professionals alike.
The ShareX Advantage: Free and Open Source
Imagine having such power at your fingertips without breaking the bank! ShareX is both free and open source. This means you can use it without incurring any costs and if you're tech-savvy, you can even modify it to suit your specific needs.
User-Friendly Interface
Despite its extensive features, ShareX maintains an intuitive, user-friendly interface. This makes it accessible to beginners while still providing the advanced features that seasoned professionals crave.
A Tool for Every Digital Professional
Whether you're a developer, designer, SEO guru, webmaster, affiliate marketer, growth hacker, data analyst, or content creator, ShareX is a tool you'll want in your arsenal. It's perfect for capturing and sharing high-quality screenshots or recordings, making it a great tool for tutorials, presentations, and much more.
Rounding Up
In the world of digital tools, ShareX stands out as an all-in-one solution for capturing, recording and sharing screen content. Its user-friendly interface and versatile features make it an essential tool for anyone in the digital space. Give ShareX a try, and experience the difference it can make in your digital projects.
An excellent substitute for the Windows Snipping Tool, this option greatly surpasses the fundamental features of screen capture and provides a plethora of additional functionalities, truly distinguishing it from its competitors.
ShareX Review and Top 5 Alternatives to ShareX (2023)
ShareX is an effective screen recording software for capturing video and audio on Windows computers. However, numerous users are unsure about its proper usage, often resulting in recordings without sound. In this article, we provide an in-depth review of ShareX and guide you on how to utilize ShareX for capturing both visuals and audio effortlessly.
ShareX Review and Best Alternatives
ShareX excels in capturing screenshots and recording your screen. However, its limited customization options during recording sessions and the absence of advanced features may pose significant concerns for users who need to record regularly.
Other Tools Like
ShareX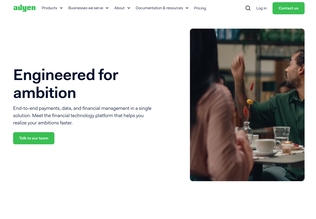 Adyen
adyen.com
Paid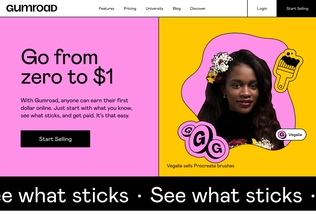 Gumroad
gumroad.com
Paid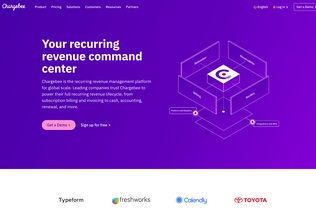 Chargebee
chargebee.com
Trial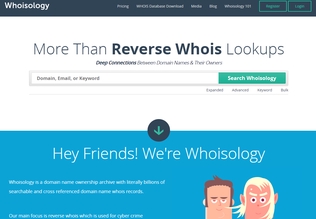 Whoisology
whoisology.com
Trial
Comments