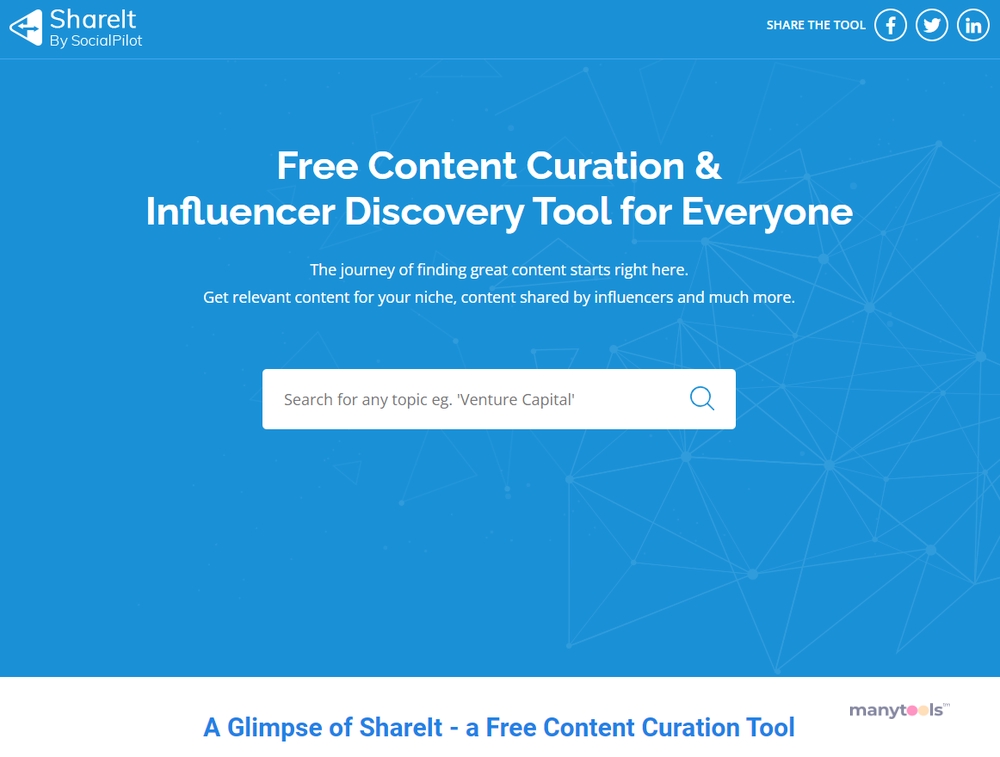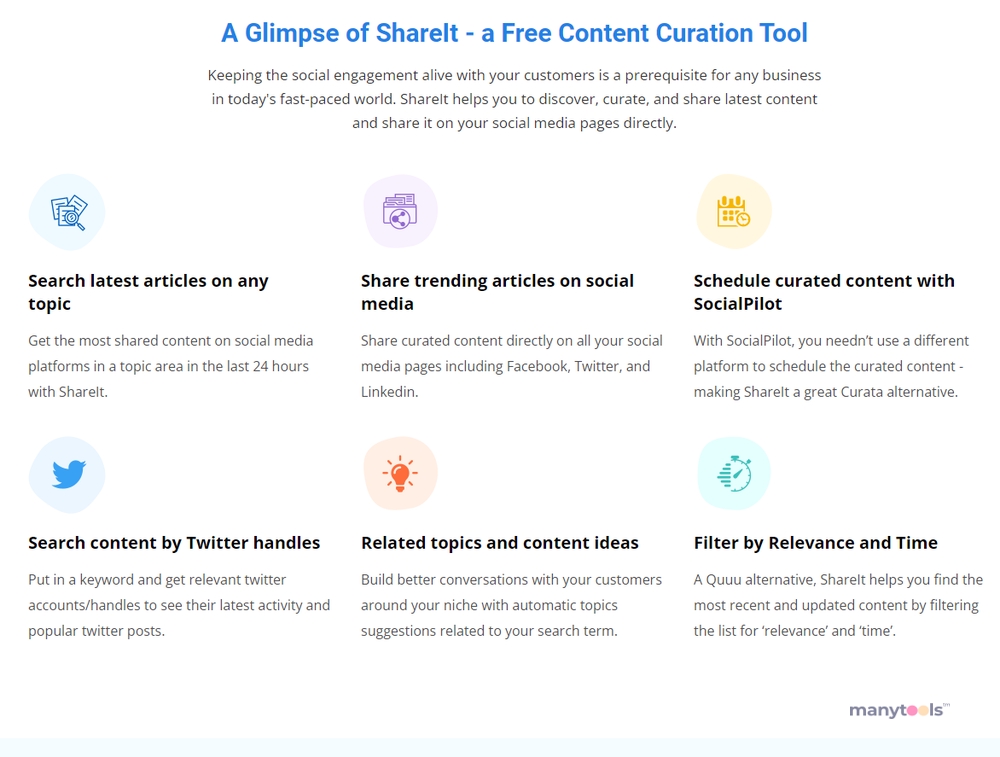 SocialPilot: The Ultimate Social Media Management Tool
SocialPilot is a powerful tool designed to revolutionize the way you handle your social media marketing. It's an innovative solution that helps you streamline your efforts, making it easier to engage with your audience and drive brand awareness.
Driving Brand Awareness with SocialPilot
This tool is all about increasing your brand's visibility. With its easy-to-use features, you can schedule and automate your social media posts, making sure your content reaches your audience at the right time. It's a game-changer for marketers who want to maximize their impact without spending hours on social media every day.
Fostering Engagement through Automation
SocialPilot is not just about posting content; it's also about fostering engagement. The platform's automation feature allows you to ensure consistent interaction with your audience, even when you're not online. This way, you can maintain a constant presence on your social media platforms, which is crucial for building relationships with your followers.
Unleashing Your Marketing Goals with SocialPilot
This tool is your ticket to achieving your social media marketing goals. With its efficient social media scheduling and detailed analytics, you'll have all the data you need to refine your strategy and make informed decisions. Whether you're looking to increase your follower count, boost engagement, or drive more traffic to your website, SocialPilot gives you the tools to accomplish your goals.
Tailored Scheduling for Marketers
One of the standout features of SocialPilot is its tailored scheduling. This feature allows you to customize your posting schedule based on when your followers are most active. It's an excellent way to ensure your content is seen by as many people as possible.
Analytics That Drive Success
SocialPilot doesn't just help you post content; it also provides you with detailed analytics. This feature allows you to keep track of your performance and see what's working and what isn't. By using this data, you can refine your strategy and make the necessary adjustments to boost your success.
The Verdict: A Must-Have for Digital Professionals
In conclusion, SocialPilot is a must-have tool for any digital professional. With its comprehensive features and easy-to-use interface, it makes social media management a breeze. Whether you're a seasoned marketer or just starting out, SocialPilot can help you take your social media game to the next level.
Remember, in today's digital age, effective social media management is not just about posting content. It's about fostering engagement, driving brand awareness, and using data to inform your strategy. With SocialPilot, you have all the tools you need to succeed.
SocialPilot Review 2022 Pricing, Features, Competitors, Pros & Cons
As a comprehensive social media management and analytics solution, SocialPilot appears to tick all the right boxes. From calendar scheduling and intelligent content curation tools to team management and analytics reporting, SocialPilot offers a wide range of features at a competitive price. While it can be challenging to rival established market leaders, SocialPilot's pricing is hard to resist. If you can access almost all the same features as other platforms at a more attractive price, it's worth giving it a shot. Boasting impressive features, Canva integration, a smart content curation system, and a 14-day free trial, SocialPilot is undoubtedly a strong competitor in the social media management tool arena.
SocialPilot Review 2023 – Is This Automation Safe?
At this point, we believe it's fair to say that we are not fans of SocialPilot and do not recommend using their services for your social media marketing growth. For those new to the industry and unsure of what to look for, it can be easy to fall for companies offering cheap and automated features. However, it's crucial to avoid such services. Instead, focus on finding a company that prioritizes authenticity, helping you maintain your online reputation while providing the support you truly need. By steering clear of companies like SocialPilot, you'll be much better off in the long run.
SocialPilot Review 2023: Is It Worth It?
SocialPilot serves as a comprehensive social media platform for individuals, small businesses, and agencies, offering a range of features at an affordable price. Its seamless publication, user-friendliness, robust analytics, and collaboration options with filters make it an excellent choice for managing customers and personal projects. Although well-known competitors like Hootsuite and Buffer exist, SocialPilot's regular updates and addition of new features, such as TikTok scheduling and Google My Business compatibility, make it a highly attractive option. If Instagram analytics and a fully-featured Social Inbox are of greater importance to you, consider Sendible, which excels in these areas at a slightly higher cost. Nevertheless, SocialPilot remains the top contender for value for money. With its extensive features, SocialPilot is undoubtedly an essential social media management tool that can help boost your business productivity. By incorporating this tool into your strategy, you are likely to achieve the desired results for your business.
Other Tools Like
SocialPilot ShareIt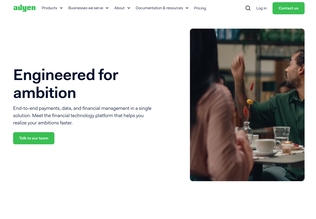 Adyen
adyen.com
Paid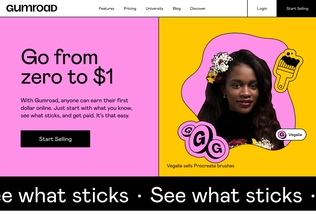 Gumroad
gumroad.com
Paid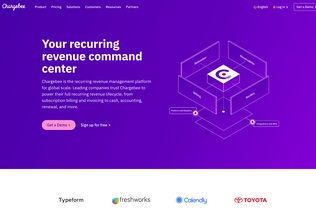 Chargebee
chargebee.com
Trial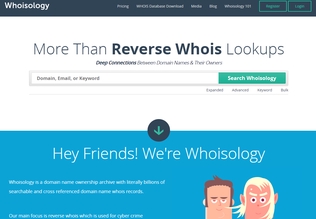 Whoisology
whoisology.com
Trial
Comments