Content Research Tools
Never Underestimate the Research Process
Everyone knows that the creation of content doesn't start when you write the first word or create the first image. It starts long before that and it can be a very lengthy process. Of course, we think about content research and everything it involves.
If you want the best content for your social media or for your web pages, you need to conduct thorough research so that your content meets the requirements of the best search engines. If you do the right research, you will attract the largest number of leads.
Of course, research can be really toilsome and hard so you need the best research tools to help you with that. Luckily for you, there are many content research tools that you can use and we are here to present them to you. They will be complete game-changers.
What Are Content Research Tools?
Content research tools are tools and software that help you create content and expand your entire content marketing strategy. Content is used to promote, attract, and convert large audiences that you might not be able to reach with your conservative methods.
These tools for content research will help you go with Google trends and create the right content for your target audience. They help you with your content marketing research and create the best strategy for your website or business.
If you create and publish the right content, your website will be engaged by the world's most popular search engine results. The best content research tools will help you with that by conducting thorough keyword research and giving you amazing content ideas.
How Do Content Marketing Research Tools Work?
Content research is always a lengthy process of attaining information about the best digital marketing strategy and content optimization. This is done with the best content marketing tools and they will save you a lot of time and give you something to write about.
Top content marketing tools will show you the best Google trends that will help your project reach new heights. They will include organic traffic and keyword research that will be relevant to everyone who reads your blog post or Google docs.
Every research tool will help you by giving you keyword suggestions and keyword ideas that will make your content amazing and accessible to your target audience. They will also scope your competition with their competitive research and rank your business among the highest-grossing ones.
What Are the Benefits of Using the Content Marketing Research Tools?
First of all, these tools will take some heat off of your back. The research process can be really tiresome and long if you are not using a research tool. They can save you a lot of time by automatically giving you fresh ideas for your content marketing.
Next, the best content research tools will help you produce high-quality content. This is something that will set you apart from your competitors and bring your business to the highest of heights. The content can include social media posts, videos, podcasts, and, mainly, blog articles.
Finally, using the right tools will allow you to easily reach your target audience. It will streamline your research process and help you in creating content with unique ideas. This is all done with the goal of making your marketing team and marketing strategies as strong as possible.
What Types of Content Marketing Tools Are There?
Approaching your research can be done in many different ways. You will realize, sooner or later, that using one of these research tools is paramount if you want to optimize your content marketing strategy. Still, there are many types of these tools so let's take a look at some of them.
Content Research Tool
Placing the focus on these tools will help writers and content marketers find relevant information about what their target audience is looking for. Using them will create the best content and generate many leads.
Project Management Tool
These tools can help you after your research has been finished. They can use organic search traffic to drive traffic from the most popular sources. They are extremely helpful to content marketers because they allow them to organize and streamline their marketing campaigns with ease.
Content Management Systems (CMS)
These systems allow content creators to take a faster flow without the need to include third parties and hire new IT experts. Content management systems will allow you to input and edit your content on the go without involving a web developer.
Content Analytics tool
When everything is said and done, content analytics tools will help you conduct a thorough content analysis of your marketing strategy. You will easily see what needs to be improved and all the results of your marketing campaign.
What Are the Best Content Marketing Research Tools?
Content development is a long process and it starts with the research that precedes everything. The best content marketing tools can help you with your research and therefore it is of great importance that you find the best tools for your needs.
Luckily, because this is a strong point of the digital industry, you always have a big number of content research tools at your disposal. We are here to show you the best of the best on our list of 5+ content research tools. Many people use them and they always make a difference.
First of all, you can count on Ahrefs Content Explorer. It is a tool that many people use and it can help your content marketing strategy a lot. Also, there are other tools at your disposal such as Social Pilot ShareIt, BuzzSumo Content Research, and Zest. It is important that you visit our list from time to time in order to get the best news about these research tools. We will always try to update our list of tools so that you can expect to find top tools all the time. Now, let's talk about the prices.
Is There a Free Tool for Content Research?
Of course, everyone would like to use free content research tools. It is a hard decision to start paying for anything and we all know it. However, the best content marketing tools can make a huge difference in your businesses so paying for them might just be the option.
On our list, there is only one free tool that can be used and it is Zest. Other tools like Ahrefs Content Explorer and Social Pilot ShareIt offer trial access to their newest members. Trial access means that you will get a month of access to these tools but, after that, you will have to pay for their features.
Paying for the best tools is not a bad thing. Usually, a free version offers limited access. This means that you cannot use all the features of these tools until you go premium. Therefore, sharing some money and supporting these tools is not a bad thing after all.
How to Pick the Best Content Marketing Research Tools?
Picking the best tools for your business or social media needs can be a hard process. The biggest setback is that there are simply so many tools involved that you don't know which one to take first. Still, there are some things you can do.
First of all, like we always say, understand your needs. Understand what your target audience wants and needs. Your business goals should be absolutely clear in your head and that is the first requirement for finding the best tools for research.
Always check the existing tools for content marketing. Compare them and check their pros and cons. Some tools might be a bit better for your needs so never settle for the first tool you find. Do your own research. Also, make sure that your desired tools have additional data and features. Content marketing is not easy and every strategy needs more fuel every time. Additional features will help you in creating the best content and reach the biggest audience.
Finally, check your budget and understand the pricing options of the tools that you want. Trial offers are great but they have to end eventually. Therefore, make sure that your budget is in accordance with the best tools for your market research.
Final Thoughts on Content Research Tools?
Content ideas are hard to come across. In today's digital world, there are billions of websites and a vast majority of them don't get used or recognized by search terms. Therefore, if you want a strong content strategy, you will need an awesome tool for that.
Every tool we have shown you on our list is amazing and you can conduct thorough content research with them. Make your advertising strategies stronger and be on par with the main industry leaders. These tools will make it happen for you so use them right now!
Show more
Comparison Content Research Tools
#Name

Popularity

Features

Price

Platform

1.

Ahrefs Content Explorer

2.

SocialPilot ShareIt

3.

Buzzsumo Content Research

4.

Zest

5.

Content Strategy Discovery Tool

Frequently Asked

Questions

Find answers to the most asked questions below.
What Are Contents Tools?
Content research tools are software that helps you with your reserach before you start creating content for your blog site, social media, or your website. These tools will help you create optimized content for your target audience by optimizing the search engine and your marketing strategies.
Should I Buy a Premium?
There are some free content research tools that you can use but most of them offer trial access and require you to go premium. If a tool is in accordance with your selected budget, going premium is recommended because it will unlock the biggest potential of these tools. There are many hidden additional features that you can unlock by becoming a premium member.
What Tools Can I Use To Research A Topic?
There are dozens of tools you can use for a successful content research. Some of the best ones you can find are Ahrefs Content Explorer, Social Pilot ShareIt, BuzzSumo Content Research, Zest, and many others. These tools offer additional features that will help you streamline your research process and reach the biggest number of leads and customers.
Who Uses Content Research Tools?
Content research tools are used by web developers who want to create the best content for their websites. They can use it for social medial, blog posts, and any type of website that shows content. Content is not the same as advertising and it is used to attract and inform the target audience about the services and merchandise of a given business.
Should I Always Use A Content Research Tool?
If you want your content to reach the biggest number of target audience with ease and success, you should always use a content research tool. These tools help you get the target keywords, run toe to toe with your biggest competitors, and help you achieve the best success with your content. Therefore, the use of these tools is highly recommended if you want to create the best relevant content.
Other
Best Rated

Tools for Designers
Most Popular

Tools & Categories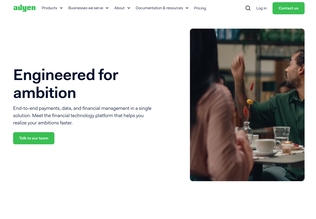 Adyen
adyen.com
Free
Paid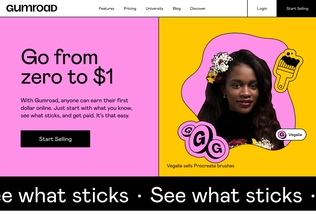 Gumroad
gumroad.com
Free
Paid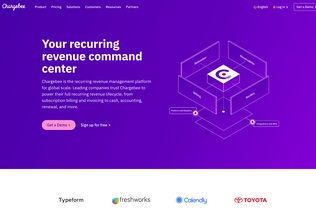 Chargebee
chargebee.com
Free
Trial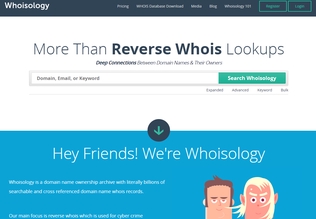 Whoisology
whoisology.com
Free
Trial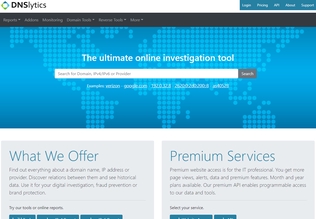 DNSlytics
dnslytics.com
Free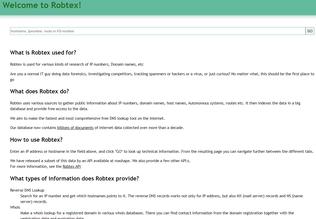 Robtex
robtex.com
Free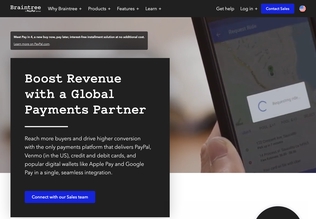 Braintree Payments
braintreepayments.com
Free
Paid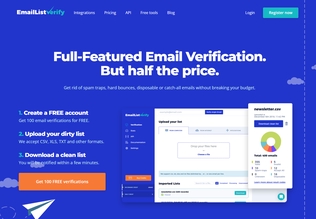 EmailListVerify
emaillistverify.com
Free
Paid