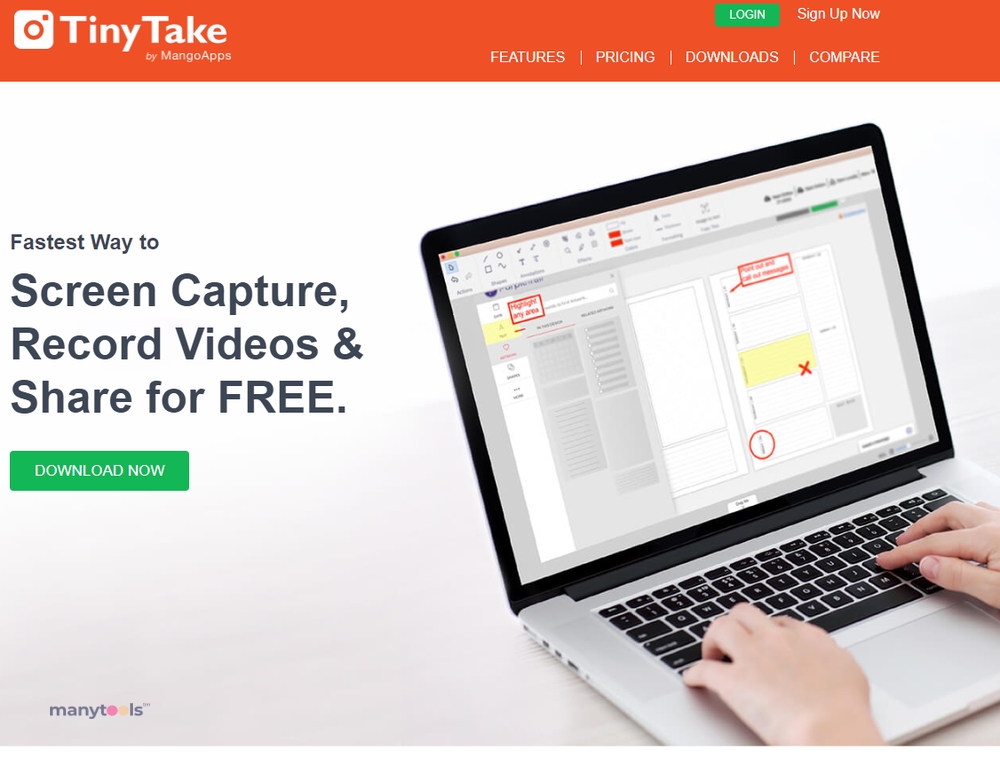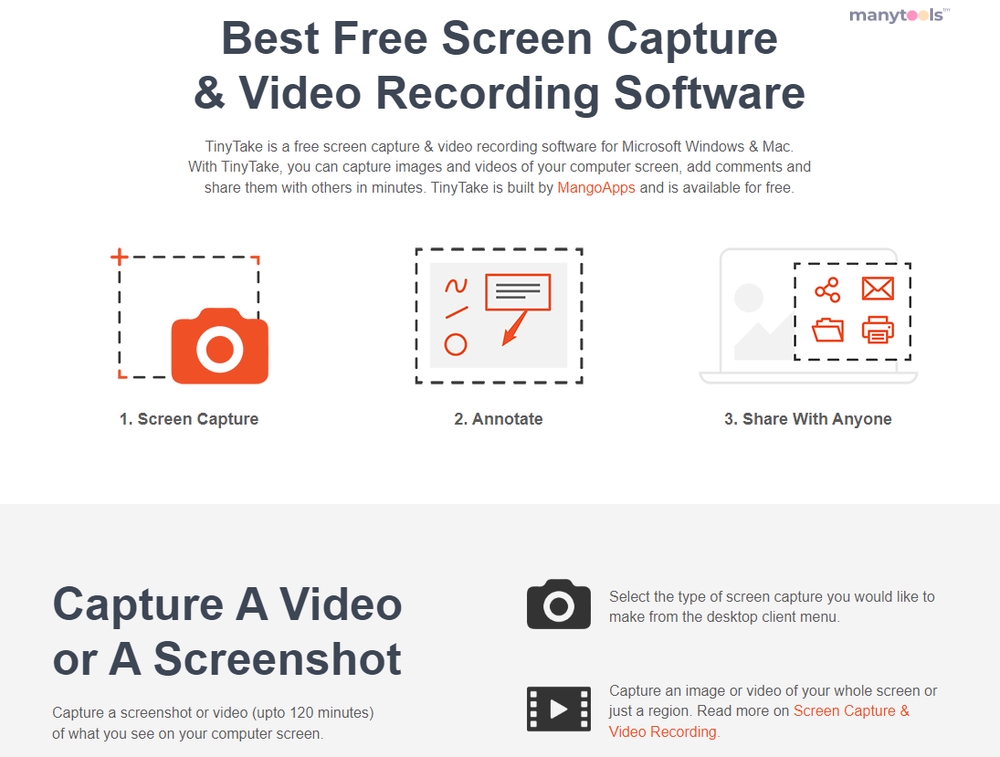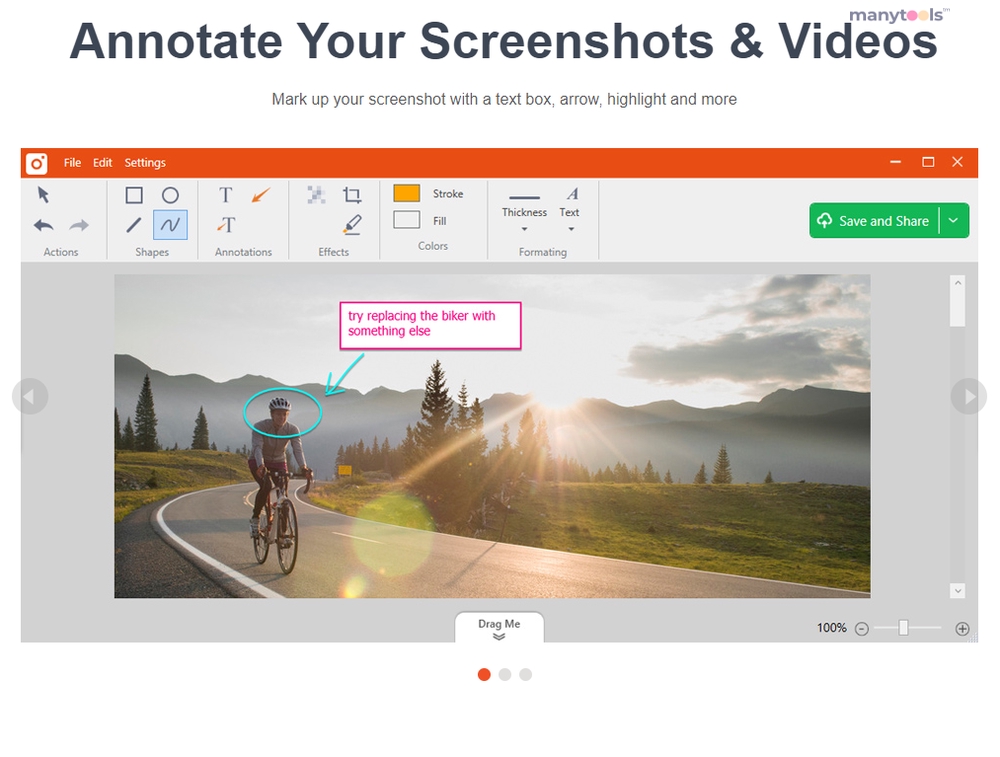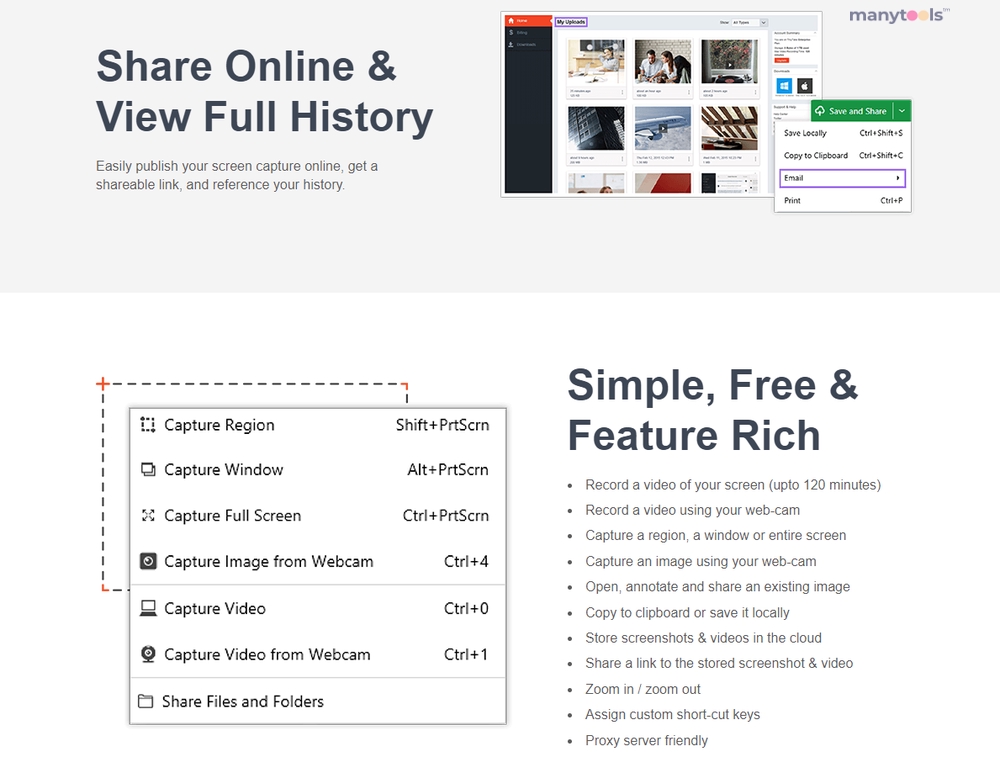 Meet TinyTake: Your New Partner in Screen Capture and Video Recording
TinyTake is a free software tool that is revolutionizing the way digital professionals capture and record their screens. It is the perfect companion for developers, designers, SEO experts, webmasters, affiliate marketers, growth hackers, data analysts, and content creators who need to share their screen activity with their teams or clients.
Effortless Screen Capture
TinyTake allows you to capture anything and everything on your screen with utmost ease. Whether you need a simple screenshot or a full-screen video, it has got you covered. One click is all it takes to capture your screen and start your journey towards effective communication and collaboration.
Annotate and Highlight with Ease
TinyTake is not just about capturing your screen. It also gives you the power to annotate your screenshots and videos. Draw attention to specific parts of your screen capture with arrows, shapes, and text. This feature is perfect for pointing out important details, making it an essential tool for tutorials, presentations, and feedback sessions.
Share Your Screens with the World
With TinyTake, sharing your screen captures is as effortless as creating them. Whether you want to share your screenshots via email or upload your videos to the cloud, this tool makes it possible in a few clicks. Its inbuilt sharing options streamline your workflow, saving you time and enhancing your productivity.
Save and Store with No Hassle
TinyTake offers an easy and efficient solution for storing your screen captures and videos. It saves your captures directly to the cloud, ensuring they're secure and accessible whenever you need them. With this tool, you can say goodbye to cluttered folders and lost files.
User-friendly Interface
TinyTake's user-friendly interface is one of its key strengths. All its features are laid out in an intuitive manner, making it easy for anyone to start using the tool. You don't need any technical expertise to navigate your way around TinyTake. It's designed to make screen capturing a breeze for all users, irrespective of their tech-savviness.
A Free Tool for All Your Screen Capturing Needs
TinyTake is a completely free tool that's packed with impressive features. Its ability to capture, annotate, share, and store screen captures makes it a must-have tool for digital professionals. And the fact that you get all these features for free is just the cherry on top.
TinyTake is a powerful screen-capturing tool that's designed to make your life easier. It's user-friendly, efficient, and free, making it the perfect choice for all your screen capture needs. Give TinyTake a try, and you'll wonder how you ever managed without it.
TinyTake Screen Recorder Review and Alternative
TinyTake screen capture software is ideal for individuals involved in online customer support, client documentation, instructional videos, or those who wish to avoid the hassle of capturing screenshots. The TinyTake free screen recorder simplifies and accelerates the process of capturing or recording entire workflows.
Updated TinyTake Review (Pros, Cons, Pricing and Best Replacement)
TinyTake is a screen recorder software worth considering for your download list. Additionally, you can use alternatives to TinyTake to effortlessly capture images, videos, and audio on your computer, even if you're a beginner with no prior experience.
Other Tools Like
TinyTake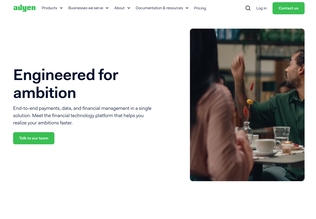 Adyen
adyen.com
Paid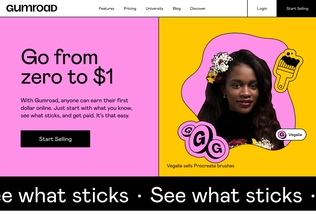 Gumroad
gumroad.com
Paid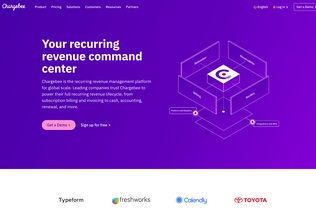 Chargebee
chargebee.com
Trial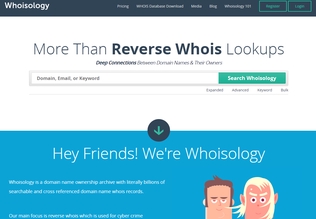 Whoisology
whoisology.com
Trial
Comments