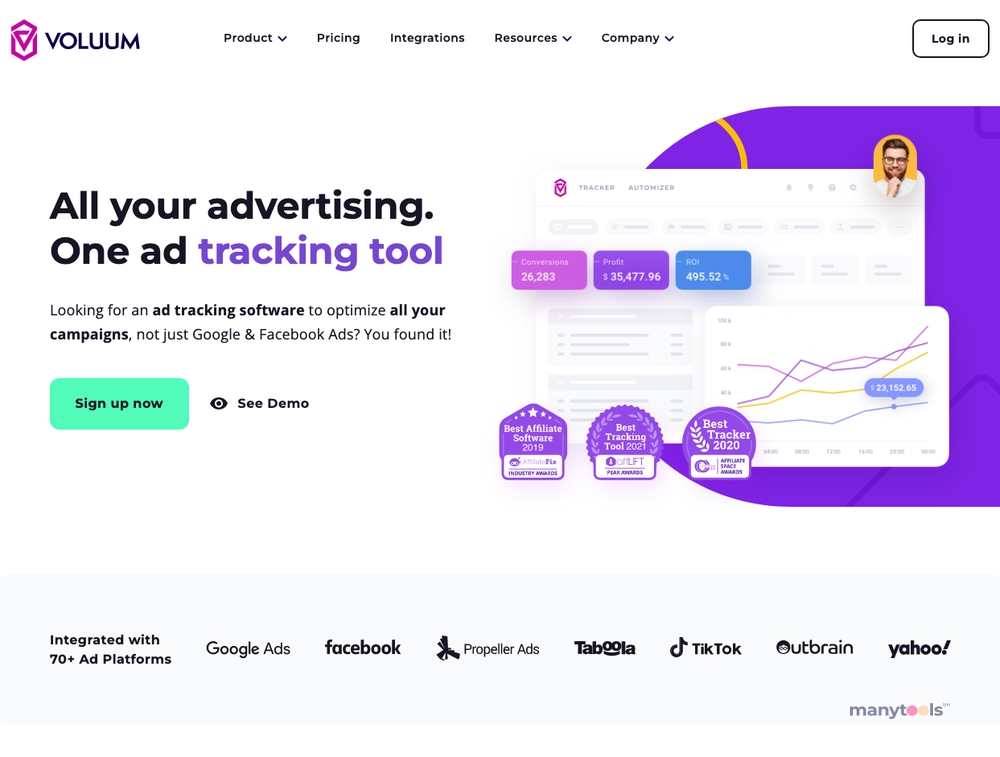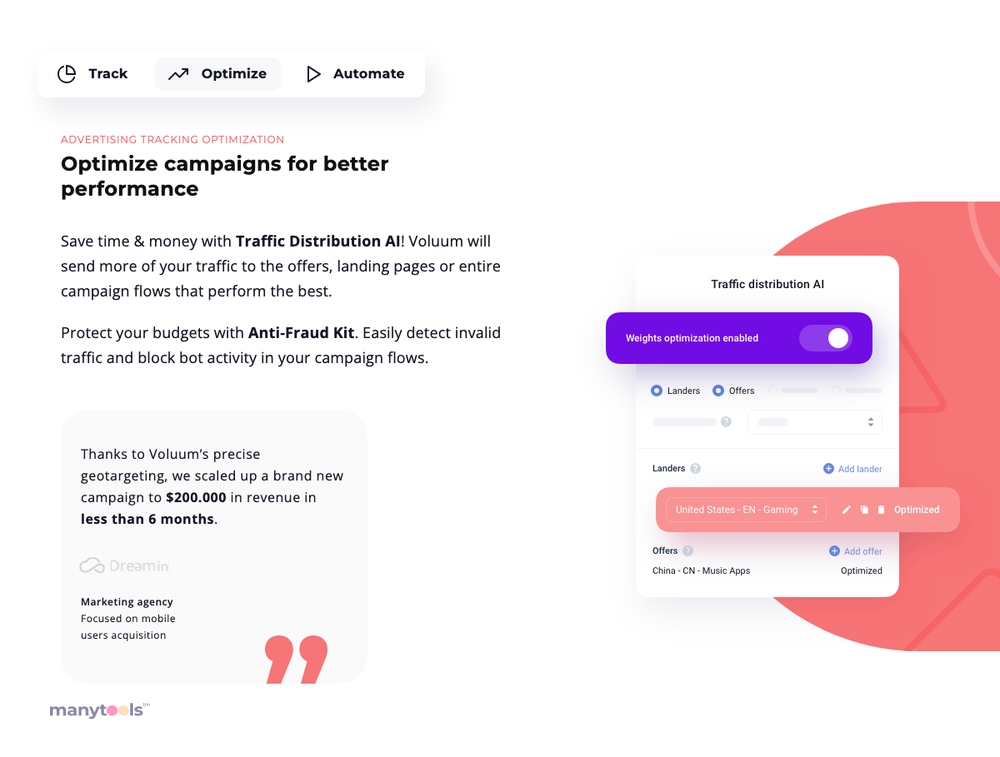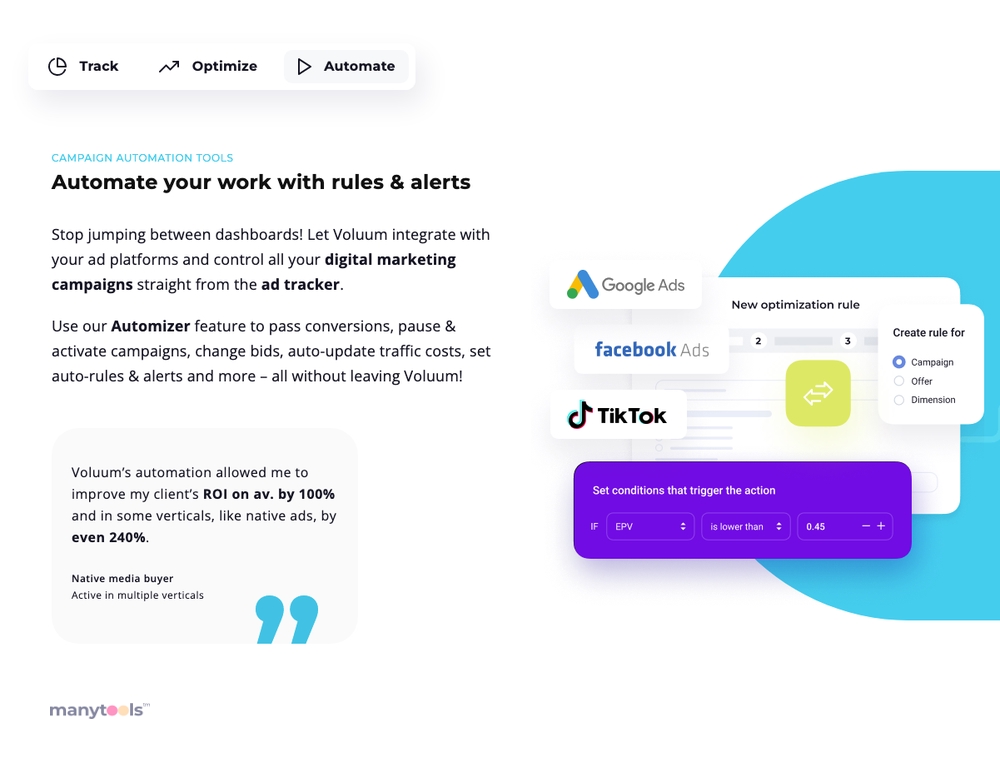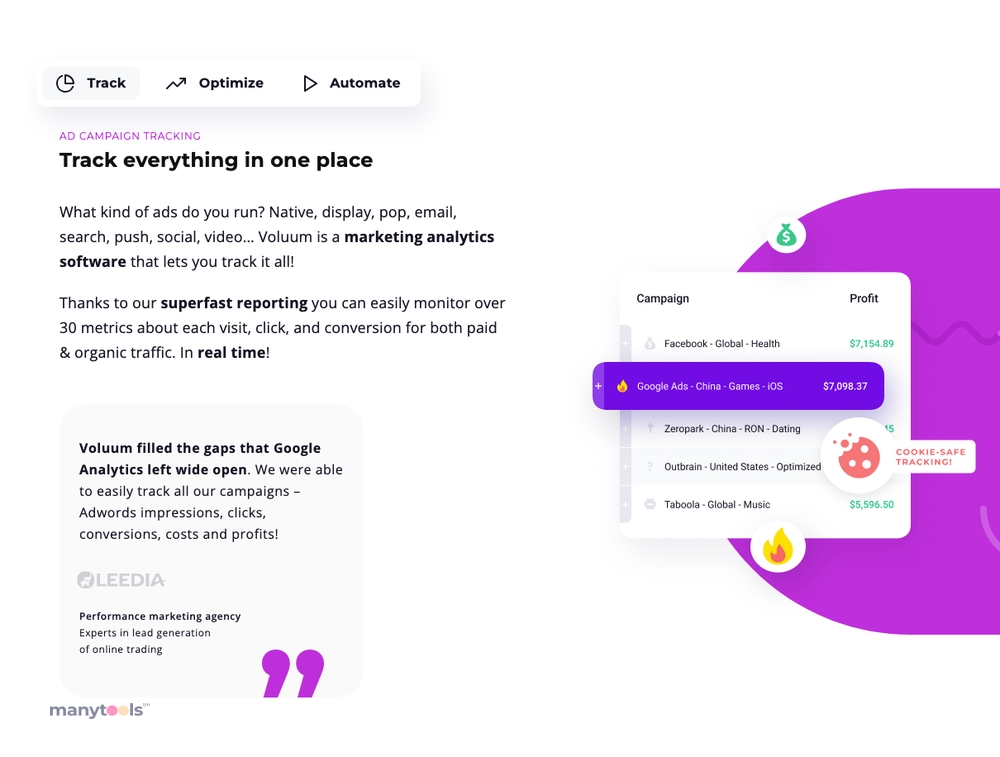 Voluum: The Ultimate Ad Tracker for Media Buyers
Welcome to the world of Voluum, a premier ad-tracking software designed with media buyers in mind. This tool is more than just an ad tracker; it's a comprehensive solution for scaling and profiting from online marketing campaigns.
In-depth Analysis Features
One of the key strengths of Voluum is its advanced analytical features. It provides detailed insights into every campaign you run, enabling you to make data-driven decisions. This level of analysis is paramount in today's data-centric marketing landscape.
Optimization & Automation Tools
What sets Voluum apart is its built-in optimization and automation tools. These features allow for streamlined campaign management, helping you save time while ensuring your campaigns are performing at their optimal level.
Beyond Google & Facebook Ads
While most ad tracking tools focus only on Google and Facebook Ads, Voluum broadens the horizon. It's designed to optimize all your campaigns, regardless of the platform you're using. This versatility is indeed a game-changer for media buyers looking to diversify their advertising efforts.
Scaling Your Marketing Campaigns
Another major plus point of Voluum is its potential to aid in scaling marketing campaigns. With its robust features and comprehensive analytics, you can confidently grow your campaigns, knowing that Voluum is there to guide you every step of the way.
Profit from Your Online Marketing
The ultimate goal of any media buyer is to profit from their online marketing campaigns. Voluum is designed with this very goal in mind. Its features are tailored to help you maximize your ROI, making it a valuable tool in your marketing arsenal.
In conclusion, Voluum is an exceptional ad-tracking software that offers more than just tracking. Its advanced analytical features, optimization and automation tools, and versatility make it an invaluable asset for any media buyer. So if you're looking to scale and profit from your online marketing campaigns, Voluum could be just the tool you're looking for.
Experience Voluum today and take your media buying efforts to the next level.
Voluum Review: Features, Pros and Cons
15 Jan 2023
Voluum is a cloud-based affiliate tracking software that offers numerous optimization tools. In addition, it enables users to monitor their affiliate campaigns from a central location. We find Voluum to be a reliable option for affiliate marketers. Its standout feature is scalability - as your affiliate marketing business expands, Voluum can efficiently handle increasing traffic and data.
Voluum Review: Hidden Tricks, Pros & Cons
22 Mar 2022
Voluum sets itself apart as one of the swiftest solutions available, mainly due to its seven data centers that enable users to be redirected to the nearest one. In contrast to many self-hosted tracker solutions, Voluum boasts cloud hosting as another exceptional feature. Furthermore, Voluum establishes itself as a secure option by safeguarding your traffic from third parties, ensuring it remains free from hacking or theft.
Voluum Review 2023 | Is Voluum Worth It? (Pros & Cons)
05 Jan 2023
Handling affiliates can be quite demanding in the realm of affiliate marketing. However, Voluum enables marketers to effortlessly create automated processes for managing their affiliates. This platform offers a unified dashboard for monitoring and centralizing all campaigns. Since using Voluum, our key performance indicators have improved significantly, leading me to endorse it highly. Additionally, my clients have expressed satisfaction with the support provided by Voluum.
Other Tools Like
Voluum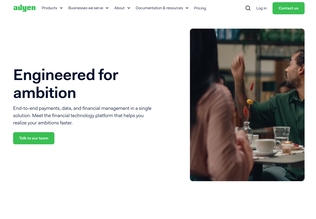 Adyen
adyen.com
Paid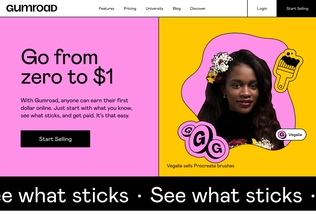 Gumroad
gumroad.com
Paid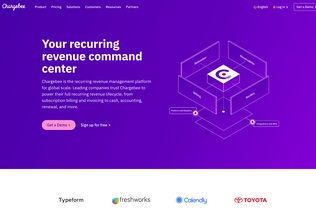 Chargebee
chargebee.com
Trial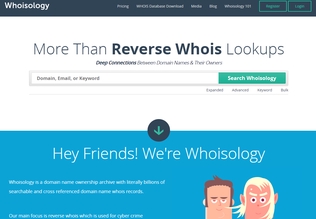 Whoisology
whoisology.com
Trial
Comments