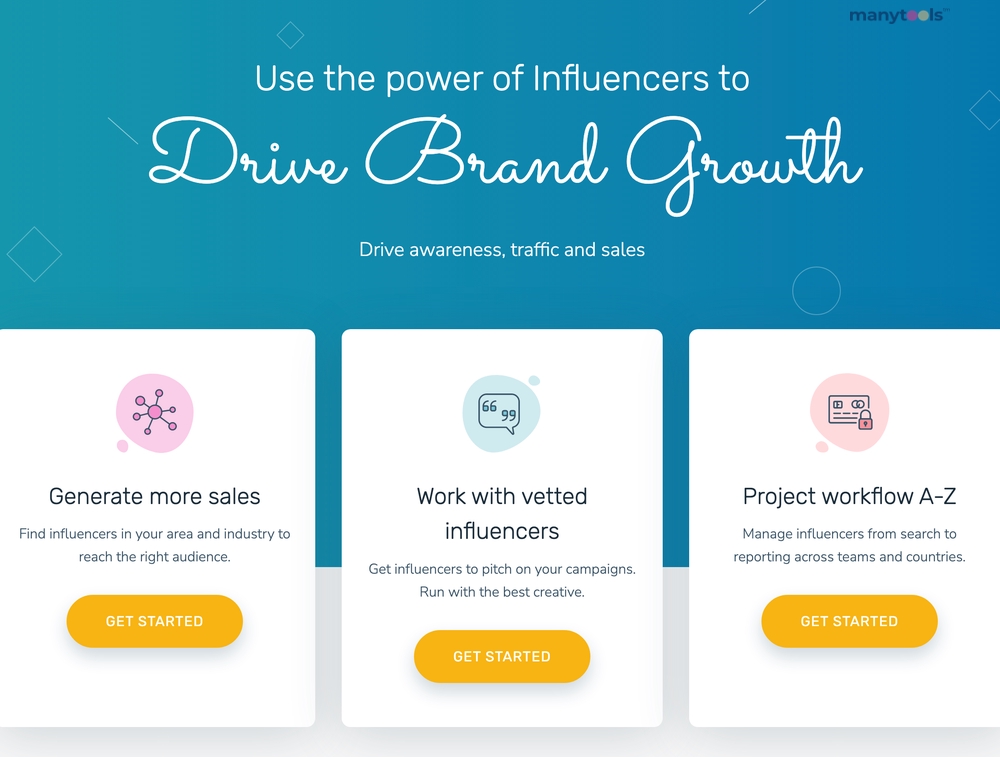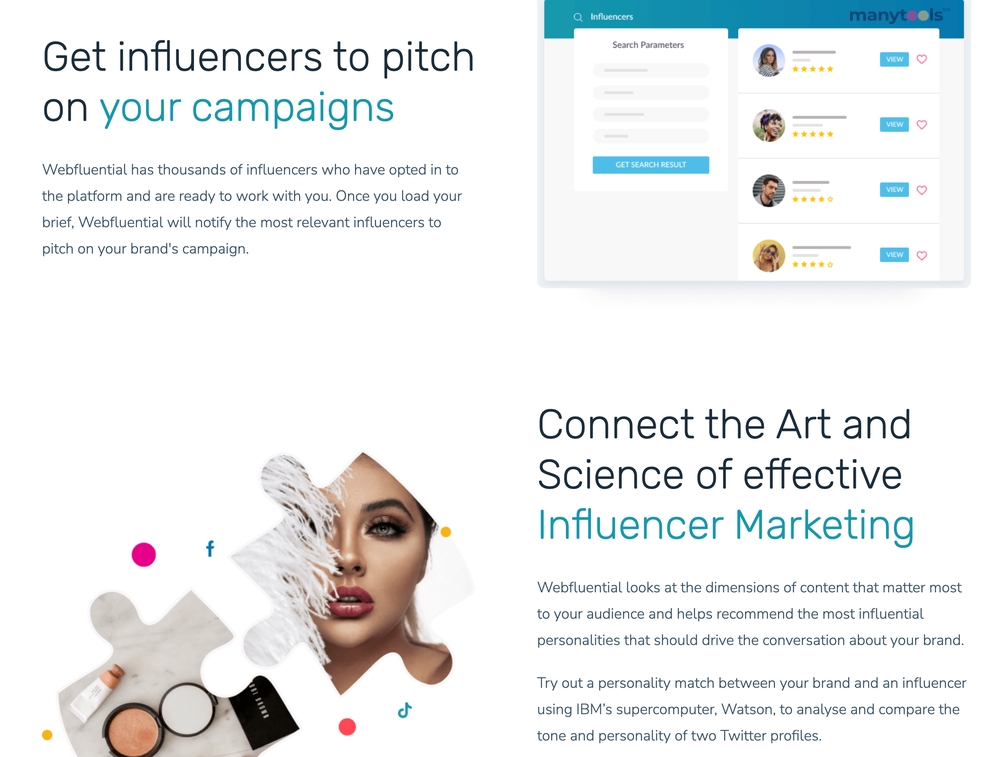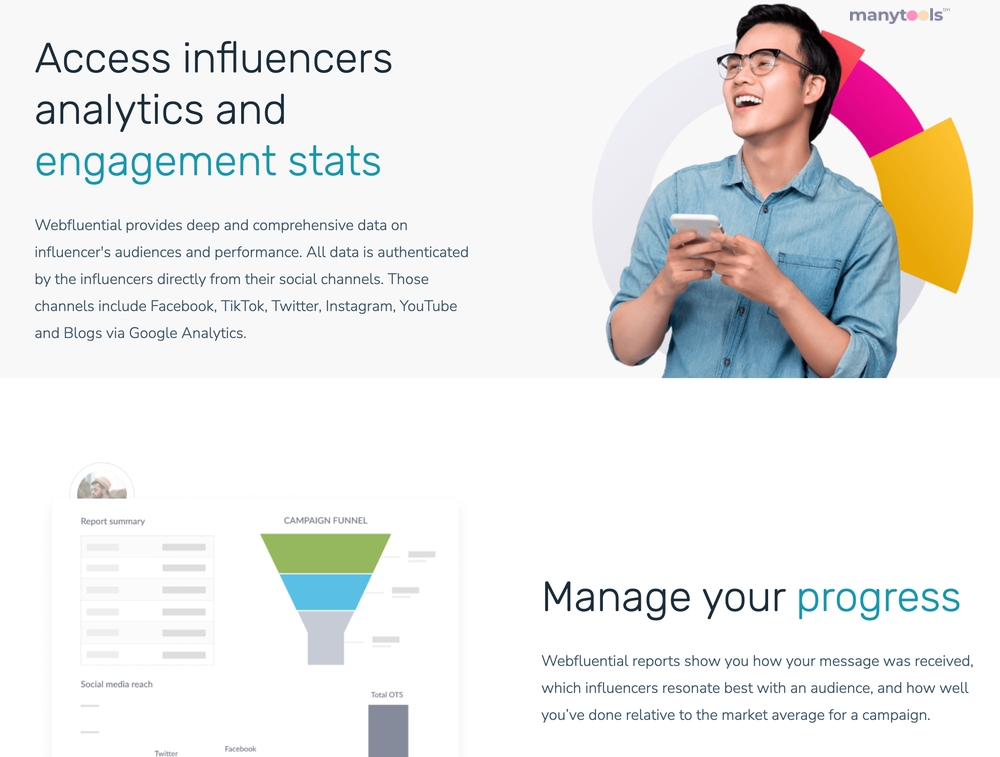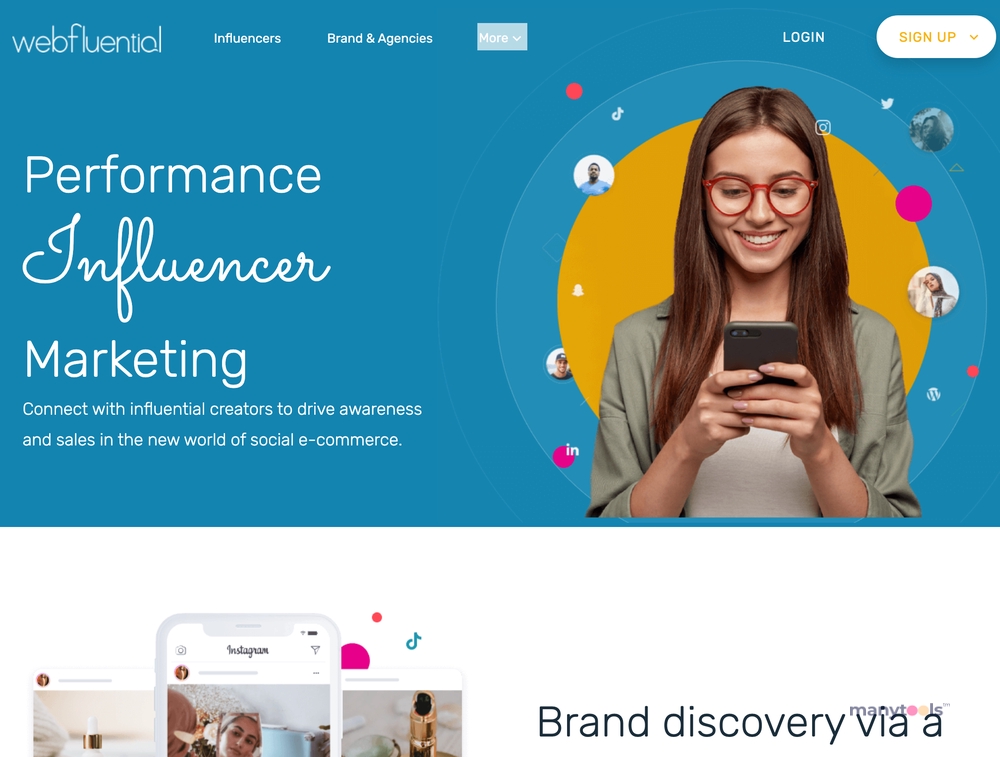 Powering Modern Marketing
Webfluential is a dynamic influencer marketing tool, acting as the bridge between brands and influencers. This remarkable platform is a game changer in the world of digital marketing. It provides a seamless connection between influential creators and companies, helping to drive awareness and sales in the burgeoning field of social e-commerce.
Unrivaled Influencer Marketing
Stepping into the digital marketing world, you'll find Webfluential, a tool that offers a unique approach to influencer marketing. It offers a Software as a Service (SaaS) solution, designed to automate and streamline the process of identifying, contacting, and managing influencers for your brand. Its high-tech interface makes it easy for brands and marketers to connect with influencers who align with their brand values and audience.
Driving Performance in Social E-commerce
Webfluential is at the forefront of performance marketing, leveraging the power of social media influencers to boost e-commerce sales. It's an all-in-one platform where brands can find influencers, track campaigns, and measure results. This is marketing performance taken to a whole new level.
Connecting Brands and Creators
The tool is more than just a platform; it's a meeting point for brands and creators. It allows brands to connect and collaborate with a wide range of influencers, from bloggers and vloggers to social media stars and celebrities. It's a hub for creativity and innovation in marketing.
Streamlined Campaign Management
Managing influencer campaigns can be challenging, but Webfluential makes it simple. It offers a suite of tools for managing campaigns from start to finish. From selecting the right influencers to tracking campaign progress, Webfluential has got it all covered.
Data-Driven Decisions
Webfluential offers an abundance of data and insights, ensuring your marketing decisions are backed by solid data. It provides detailed analytics on influencer reach, engagement, and conversion rates. These data-driven insights can be the difference between a good marketing campaign and a great one.
Cutting Edge Technology
Webfluential's cutting-edge technology is one of its standout features. Its advanced algorithm uses a variety of factors to match brands with the best influencers. This ensures that every marketing campaign you launch is optimized for the best results.
Final Thoughts
Webfluential is a powerful tool for any brand or marketer looking to leverage the power of influencer marketing. It's intuitive, data-driven, and designed to make influencer marketing easy and effective. If you are looking to drive awareness and sales in the world of social e-commerce, Webfluential is worth considering.
Webfluential is sleek, user-friendly, visually appealing, and loaded with features that cater to both aspects of the influencer marketing landscape. However, its limited talent pool is a drawback. Other similar services with a vetted "internal" network of influencers provide access to over ten times what Webfluential offers. The relatively small number of creators is partly due to geography: the company is based in South Africa and expanding from there. Although they have gained some traction in Europe and Asia, growth is still ongoing. Another factor is economic: an oversupply of influencers would lower everyone's rates, impacting Webfluential's bottom line. As a result, their growth must be carefully managed to maintain a stable global market. They have already demonstrated their savvy in creating the platform, and there is no doubt they will successfully navigate these challenges. For creators looking to enter the influencer marketing sphere, Webfluential is an excellent choice, as it provides the tools necessary to build a thriving business from social media followings. Businesses, on the other hand, gain easy access to skilled social media practitioners, analytic insights into their reach and audiences, and valuable data that reveal the efficacy of their marketing investments.
Other Tools Like
Webfluential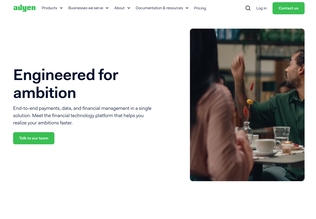 Adyen
adyen.com
Paid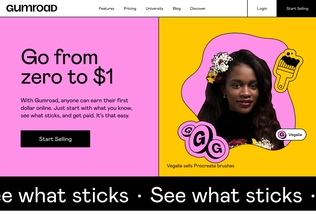 Gumroad
gumroad.com
Paid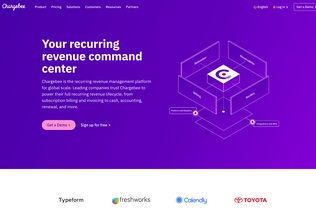 Chargebee
chargebee.com
Trial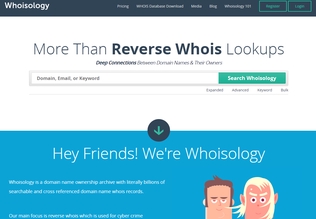 Whoisology
whoisology.com
Trial
Comments