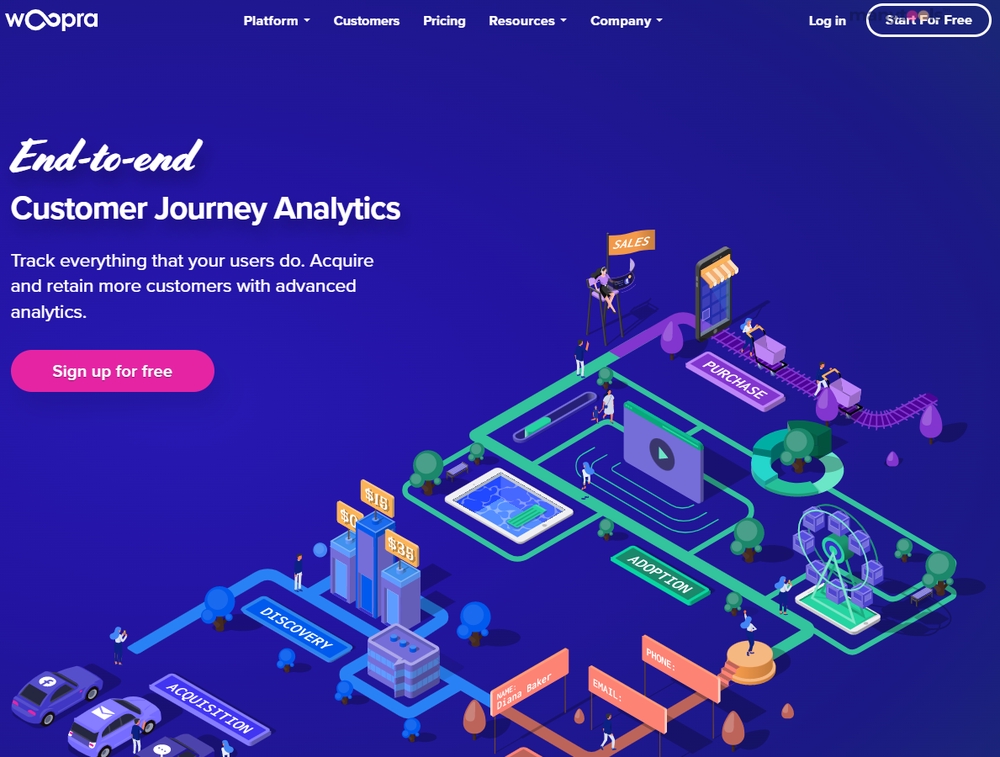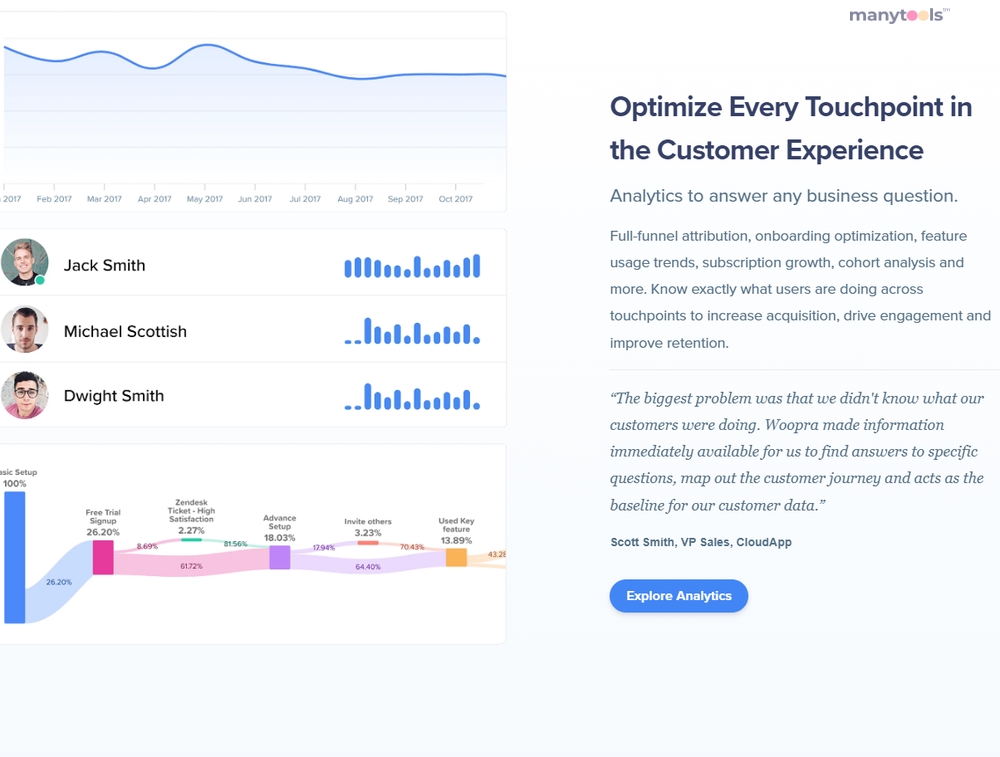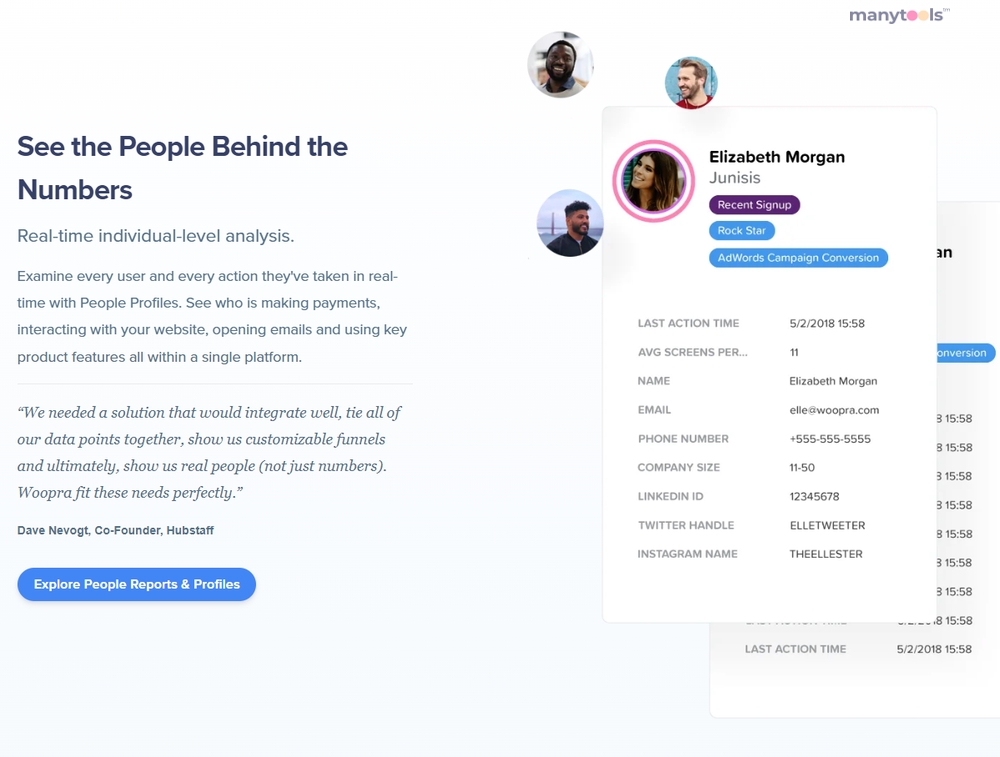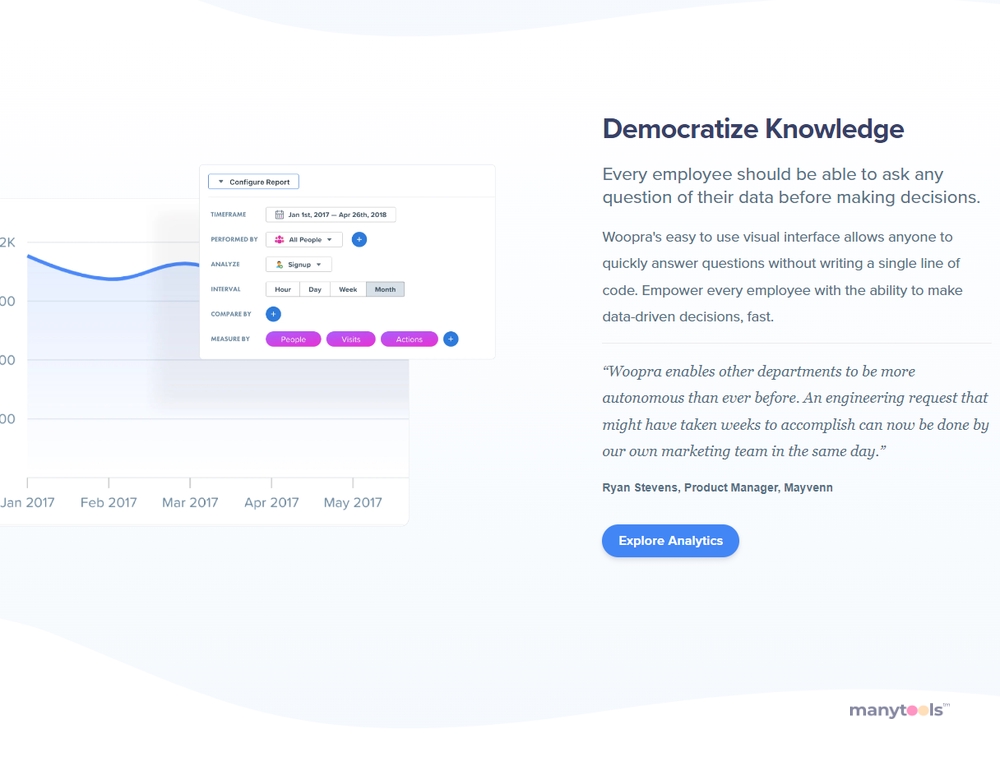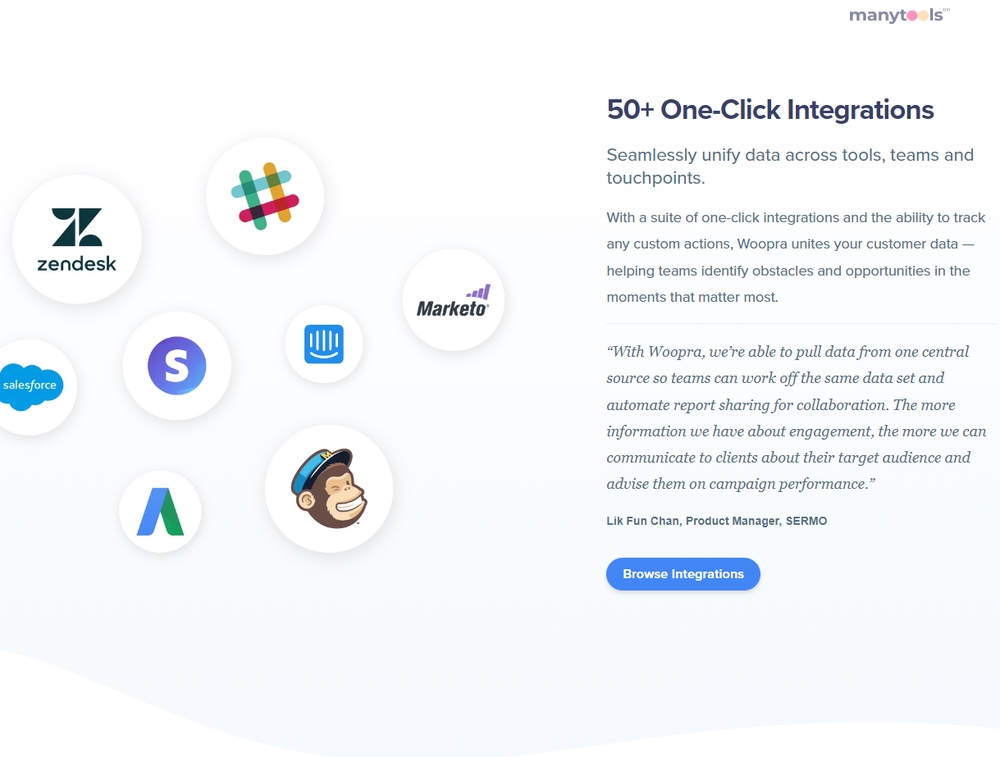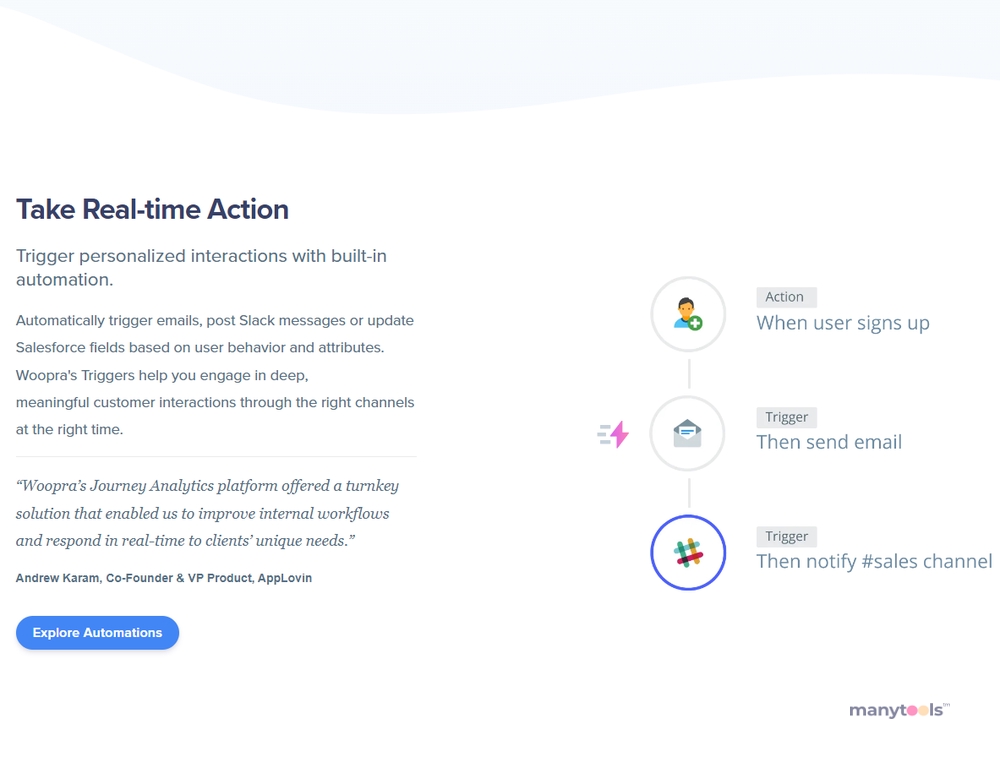 The Customer Journey Mastermind
Woopra, a powerful software tool, offers an elegant solution for professionals in the digital world. This tool is designed to analyze and visualize the entire customer journey, right from the first marketing touch to product usage. Imagine the impact of knowing your customer's every move and being able to predict their next step. This isn't a sci-fi movie, this is Woopra!
Customer Journey Analytics
Woopra stands out for its end-to-end customer journey analytics. It's not just about collecting data; it's about making sense of that data. With Woopra, you get a 360-degree view of your customer's journey, allowing you to understand their behavior, preferences, and habits. This tool is all about providing actionable insights, not just numbers.
Product Usage Analytics
One of the core functions of Woopra is product usage analytics. This feature allows you to monitor how your product is being used, helping you to identify popular features, usability issues, and areas for improvement. With Woopra, you can easily optimize your product based on real data, not guesswork.
Sign Up for Free
Yes, you read that right! Woopra offers a free plan, allowing you to test out the features and see the tangible benefits for your business. This 'try-before-you-buy' approach is a testament to the confidence Woopra has in its product. If you like what you see, there are also premium plans available with more advanced features.
Easy to Use
Woopra is designed with user-friendliness in mind. The interface is intuitive and easy to navigate, making it a breeze to access and interpret complex data. The simplicity of Woopra does not compromise its power. This is a tool that is both mighty and approachable.
Ideal for Various Professionals
Whether you are a developer, designer, SEO guru, webmaster, affiliate marketer, growth hacker, data analyst, or content creator, Woopra can be a game-changer. Its versatility means it can cater to a wide range of professionals, making it a valuable addition to any digital toolkit.
Final Thoughts
Woopra is a game-changer in the world of customer journey and product analytics. Its ability to offer deep, actionable insights makes it a valuable tool for any business. With a free plan on offer, there's no reason not to give Woopra a try. Surprise yourself with the depth of insight you can gain about your customers and your product with this compelling tool.
Other Tools Like
Woopra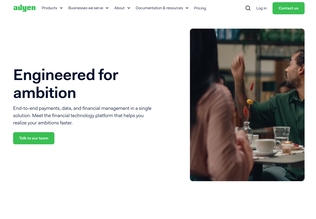 Adyen
adyen.com
Paid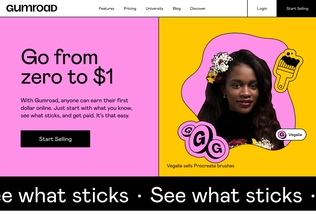 Gumroad
gumroad.com
Paid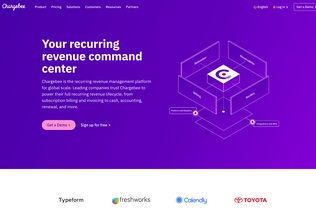 Chargebee
chargebee.com
Trial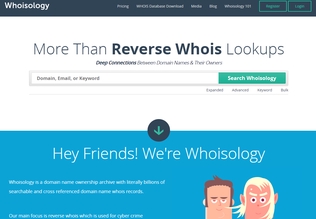 Whoisology
whoisology.com
Trial
Comments