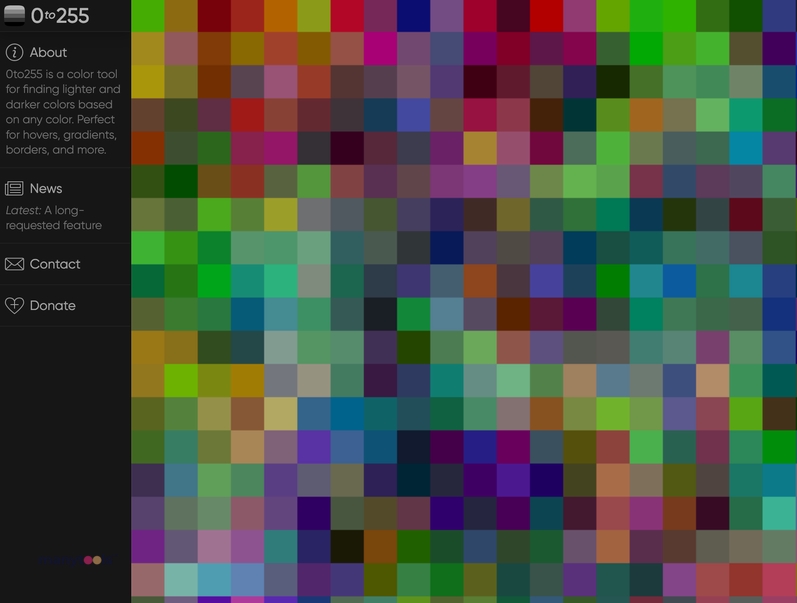 The Ultimate Color Picker
Diving into the world of colors can be a daunting task, especially when it comes to finding the perfect shade for your project. But fear not, because 0to255 has got you covered. This ingenious tool is not just a regular color picker, it's a comprehensive color curator, designed with the digital professional in mind. Whether you're a seasoned designer or a newbie developer, this platform will simplify your color selection process and take your projects to a whole new level.
A New World of Colors
Imagine having the power to effortlessly find lighter and darker shades of any color. This is exactly what 0to255 offers. It's designed to help you discover and explore the endless possibilities that colors provide. Whether you're designing a website, choosing a logo color, or even decorating a room, this tool is a game-changer. It's no wonder over two million people have used 0to255 to breathe life into their designs.
Simplicity at its Best
One of the standout features of 0to255 is its simplicity. The user-friendly interface ensures that even those with little to no design experience can navigate the platform with ease. All you need to do is enter a color value and voila, you are presented with a range of lighter and darker shades of the selected color. It's that simple.
Unleashing Creativity
With 0to255, creativity knows no bounds. The tool not only allows you to explore color gradients but also encourages you to experiment with combinations you never thought possible. It's a playground for the creative mind, and the possibilities it offers are truly endless.
The Power of Precision
What sets 0to255 apart from other color pickers is its precision. Each color gradient is meticulously crafted, ensuring you get the exact shade you're looking for. This level of precision is paramount for professionals working on high-stakes projects where even a slight deviation from the chosen color can have significant implications.
A Trusted Tool for Professionals
Across the globe, professionals from various fields have trusted 0to255 to assist in their color selection needs. From SEO gurus and webmasters to affiliate marketers and growth hackers, the tool has proven its worth time and again. Its reliability and effectiveness have made it a trusted companion for many in the digital realm.
The Future of Color Selection
With its innovative features and user-centric design, 0to255 is undoubtedly paving the way for the future of color selection. No longer do you have to struggle with finding the perfect shade. With this tool, every color you can imagine is just a few clicks away.
In conclusion, 0to255 is not just a color picker, it's a color revolution. It's about time you bid farewell to the tedious process of color selection and embrace the simplicity and sophistication that this tool offers. Embrace the world of 0to255, and let your creativity soar.
Other Tools Like
0 to 255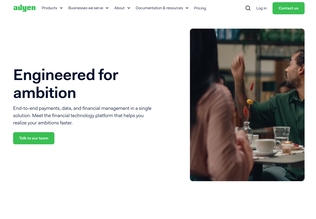 Adyen
adyen.com
Paid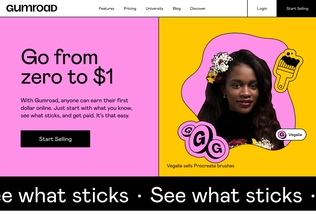 Gumroad
gumroad.com
Paid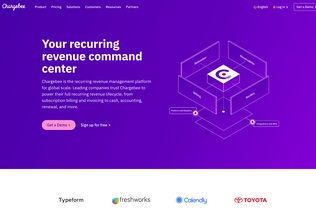 Chargebee
chargebee.com
Trial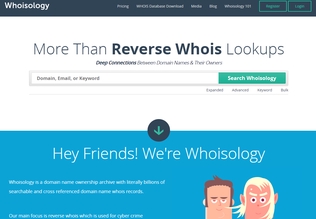 Whoisology
whoisology.com
Trial
Comments