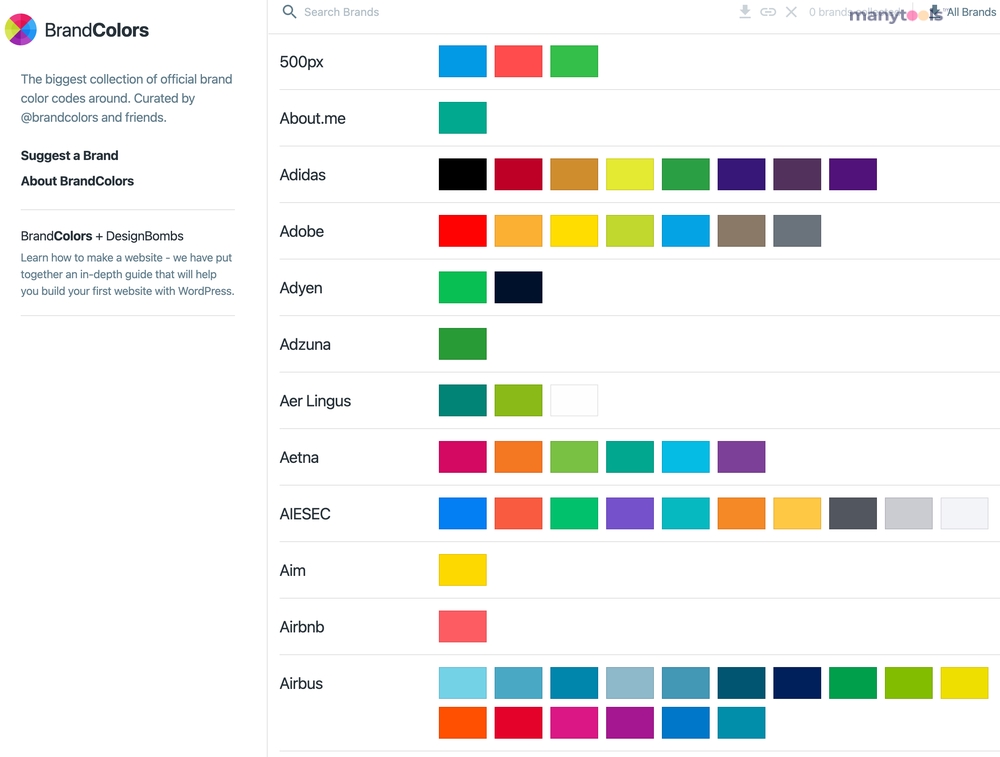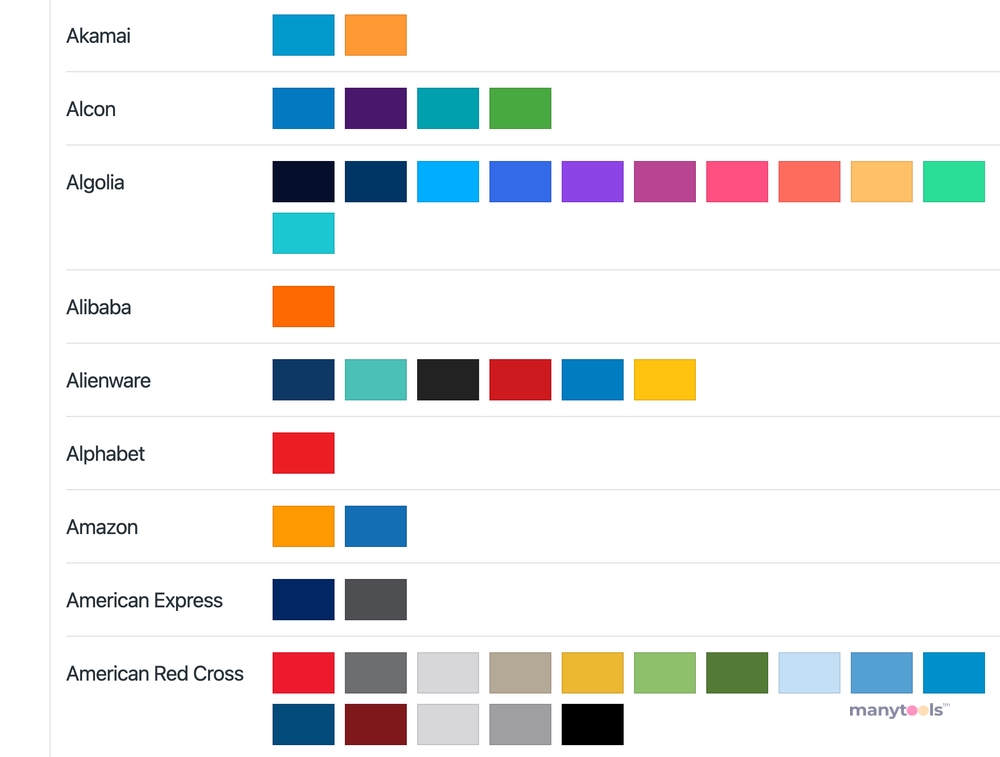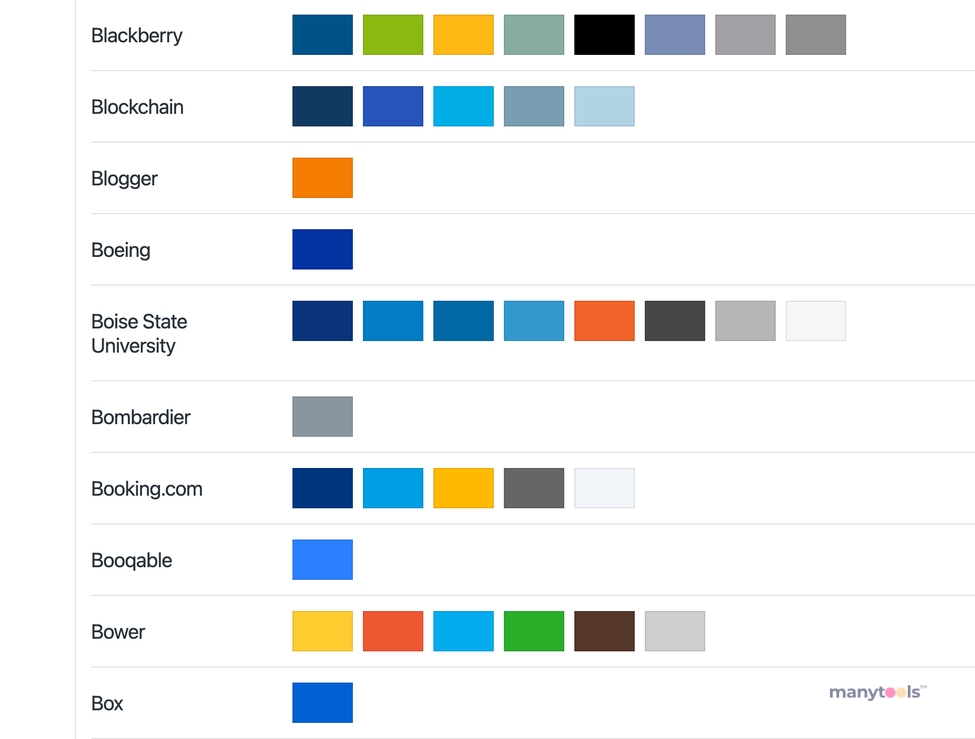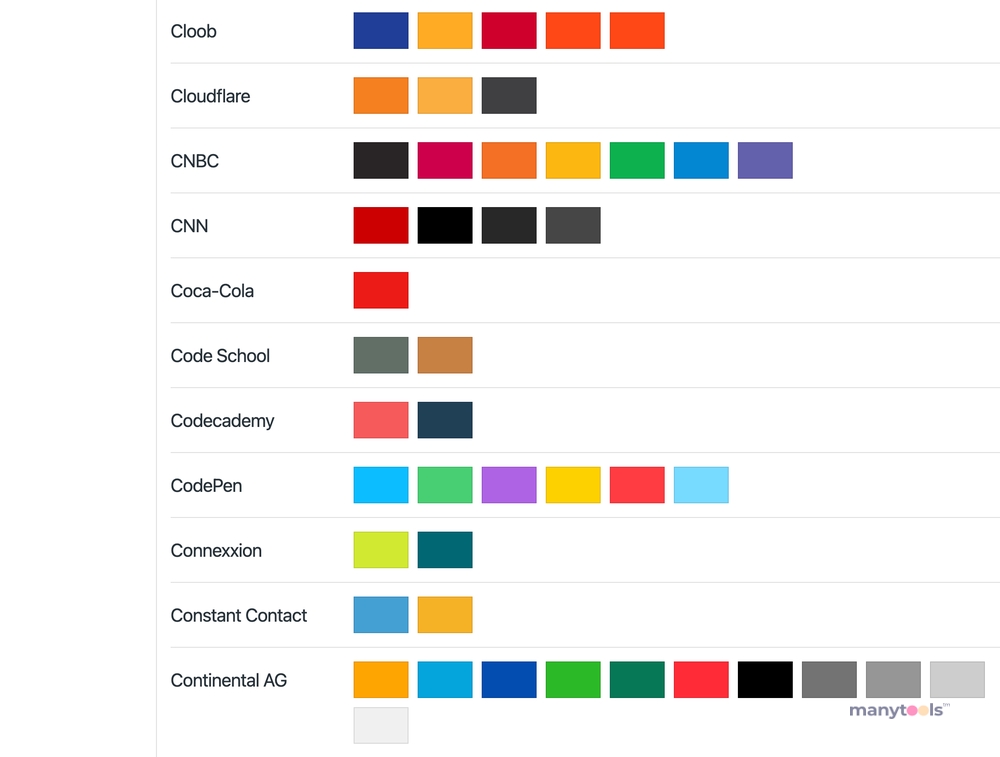 If you're a designer, developer, or marketer, the importance of using the right color scheme for branding purposes is undeniable. "BrandColors - official brand color hex codes" is a tool that helps you get this crucial aspect of branding right.
Embrace the Power of Accurate Branding
With the "BrandColors" tool, you'll get access to a comprehensive collection of official brand color hex codes. This is your one-stop resource for finding the exact color used by more than 500 major brands such as Facebook, Twitter, Instagram, and many others.
A Must-Have Tool for Designers and Marketers
Branding consistency across all platforms is critical for any business. This tool not only simplifies the task of maintaining uniformity but also saves a considerable amount of time and effort.


User-Friendly and Efficient
The simplicity and ease of use of "BrandColors" are commendable. Just search for the brand, and you get the hex color codes. It's as straightforward as that!
Value Addition for Developers
Developers working on brand-related projects will find this tool incredibly handy. It eliminates the guesswork and allows for precise color matching, enhancing the overall visual appeal and credibility of your project.
A Treasure Trove for Color Enthusiasts
Even if you're not a professional designer, developer, or marketer, but a color enthusiast, this tool will serve as a treasure trove. The vast selection of color codes can provide inspiration for your personal projects.
Boost Your Branding Strategy
Incorporating the right colors in your branding strategy can significantly impact the perception of your brand. With "BrandColors", you can do just that with minimal effort and maximum accuracy.
Concluding Thoughts
In conclusion, "BrandColors - official brand color hex codes" is a practical and efficient tool that will help professionals and enthusiasts alike. Whether you're working on a significant branding project or exploring color schemes for personal use, this tool is a valuable resource to have in your digital toolkit.
Remember, a successful brand is all about consistency, and with "BrandColors", achieving that consistency is easier than ever. So why wait? Start exploring the tool and embrace the power of accurate branding!
Other Tools Like
BrandColors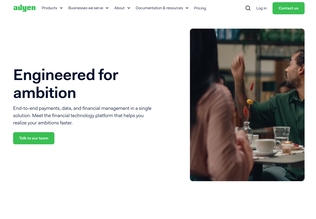 Adyen
adyen.com
Paid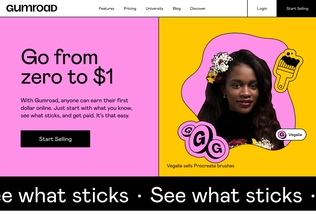 Gumroad
gumroad.com
Paid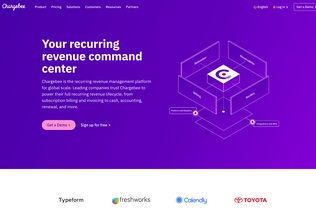 Chargebee
chargebee.com
Trial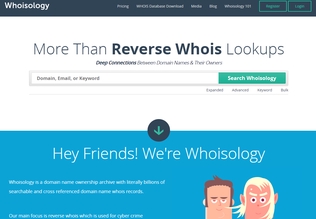 Whoisology
whoisology.com
Trial
Comments