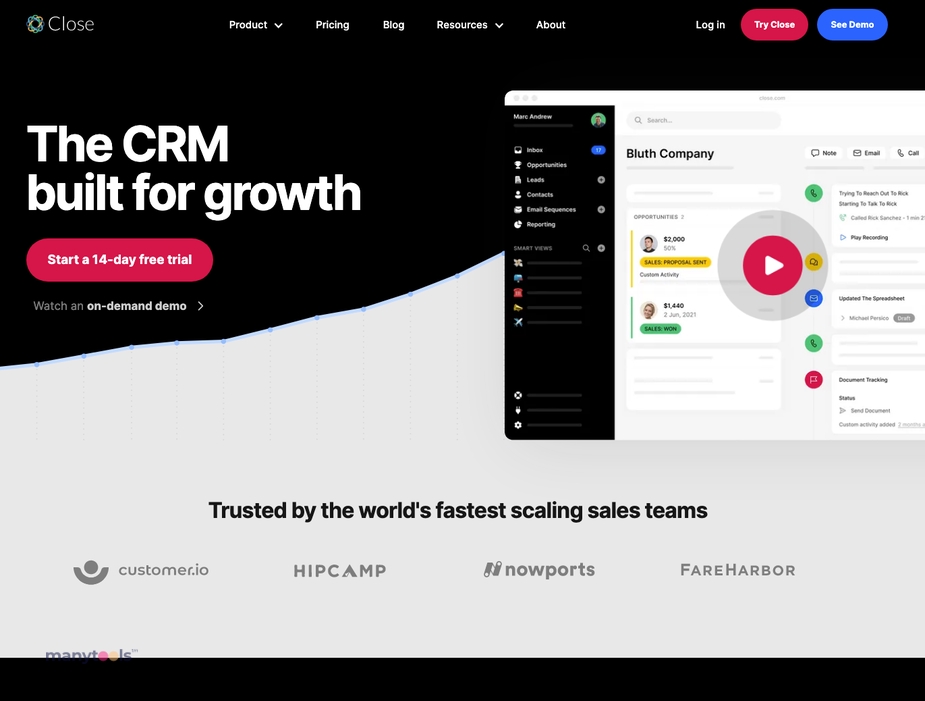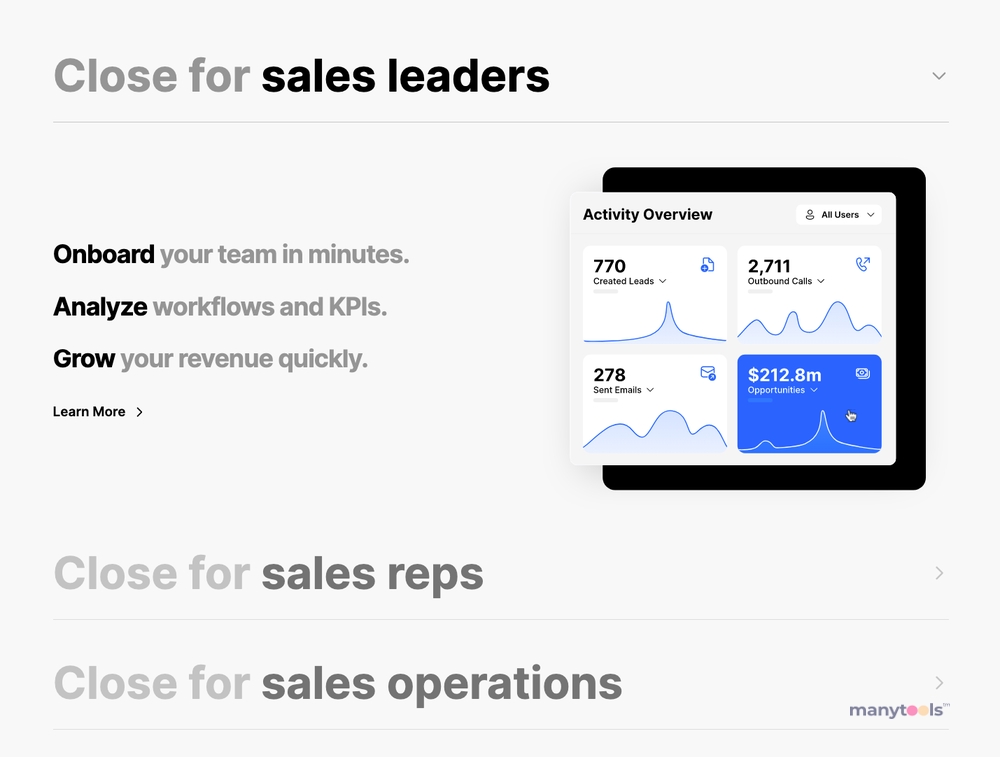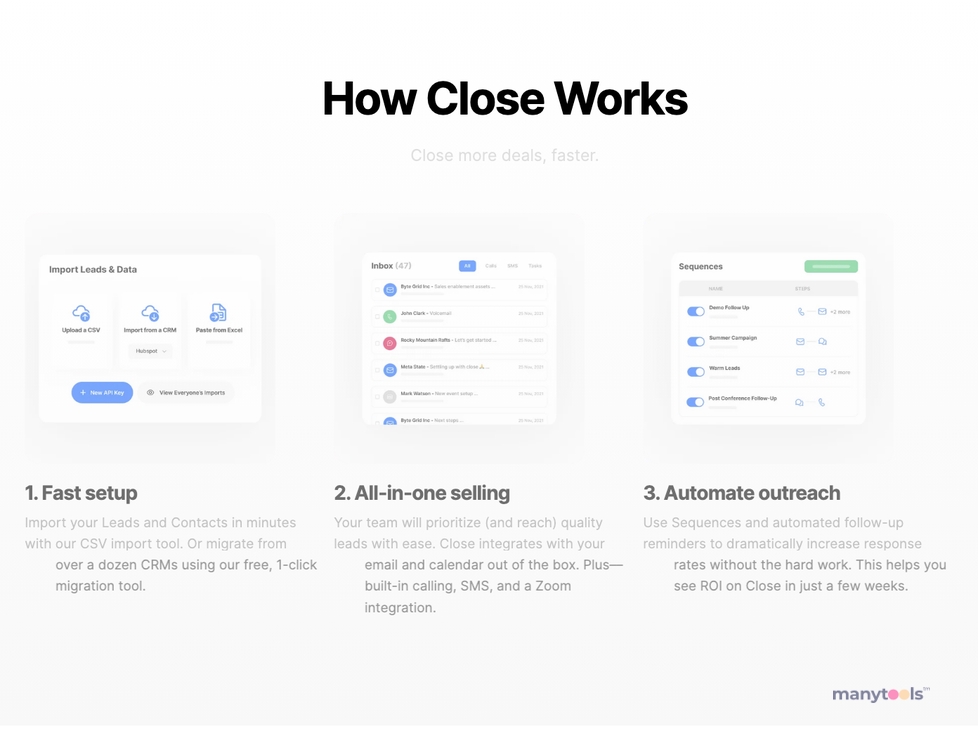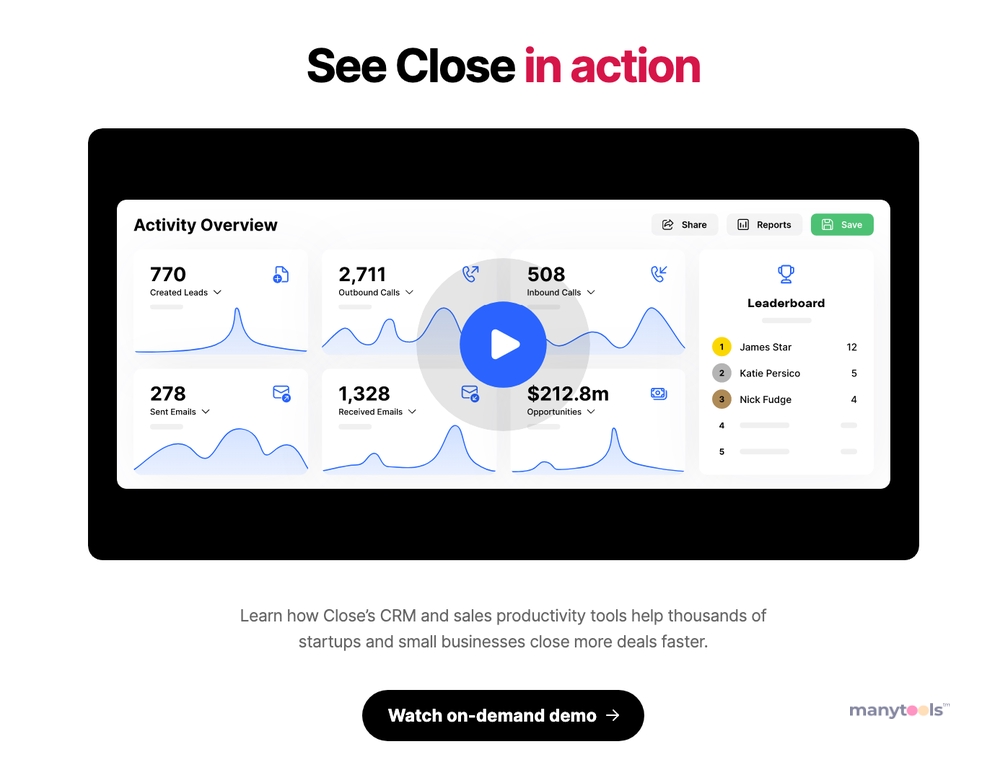 Transform Your Business With Close CRM
Close CRM is a game-changer in the world of customer relationship management software. This all-in-one tool, specifically designed for growing teams, shines in the crowd with its advanced features and user-friendly interface.
Navigating the Software World
Close CRM simplifies business processes by bringing all the essential tools under one umbrella. It's not just another CRM software; it's a power-packed solution to boost productivity and streamline operations for startups and small to medium businesses.
A CRM Built for Growth
The platform's unique selling proposition lies in its commitment to growth. Close CRM isn't just about managing relationships; it's about fostering them. It's a tool that understands the dynamics of growing businesses and provides them with the right tools to excel.
Sealing More Deals
What sets Close CRM apart is its focus on action. It goes beyond just providing raw data and offers actionable insights that can help businesses make more calls, send more emails, and close more deals. It truly embodies the mantra of 'less administration, more selling.
Streamlining Communication
Close CRM revolutionizes how businesses interact with customers. It offers a streamlined communication model that enables you to connect with customers more efficiently and effectively. With this tool, every conversation can be a step closer to sealing the deal.
A Comprehensive CRM Solution
This software isn't just for sales teams. It's an all-encompassing CRM solution that caters to various business functions. Whether you're a developer, a marketer, or a data analyst, Close CRM has something for everyone.
Final Thoughts
In a nutshell, Close CRM is a robust, user-friendly platform that can help businesses unlock their full potential. It's a tool that doesn't just manage relationships but nurtures them, enabling businesses to grow and thrive in today's competitive landscape. With Close CRM, you can be confident that your business is in good hands.
Close CRM Review: What Does This CRM Have to Proffer?
22 Jul 2022
As a business owner, fostering strong customer relationships is paramount for success. Utilizing a dependable tool to optimize these connections and pinpoint prime opportunities for nurturing leads into customers is essential. This ensures that every potential customer interaction is effectively managed and capitalized upon.
Complete Close.com Review: Everything You Need to Know
10 Jan 2023
Close.com is a comprehensive sales CRM designed for startups and small-to-medium businesses (SMBs) focused on maximizing revenue from leads. The platform boasts top-tier sales tools and the ability to incorporate SMS, phone calls, and video within a single hub, facilitating multichannel outreach efforts. With its exceptional adoption and efficiency, Close.com is the ideal solution for businesses striving to enhance their sales process.
Other Tools Like
Close.com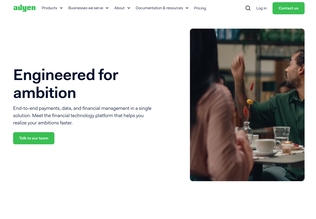 Adyen
adyen.com
Paid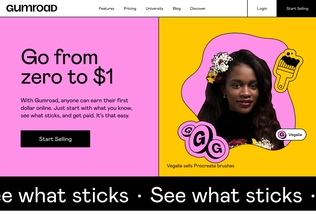 Gumroad
gumroad.com
Paid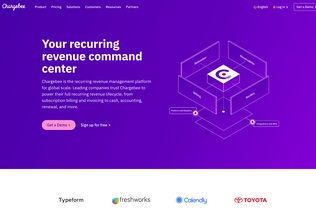 Chargebee
chargebee.com
Trial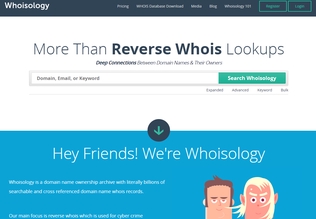 Whoisology
whoisology.com
Trial
Comments