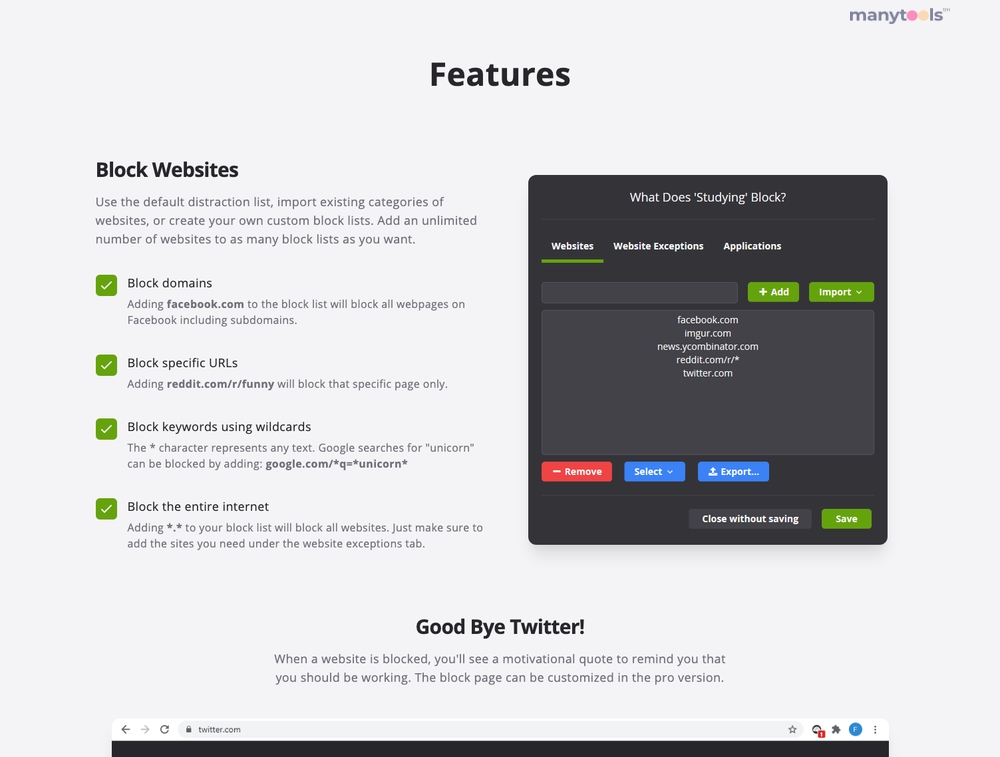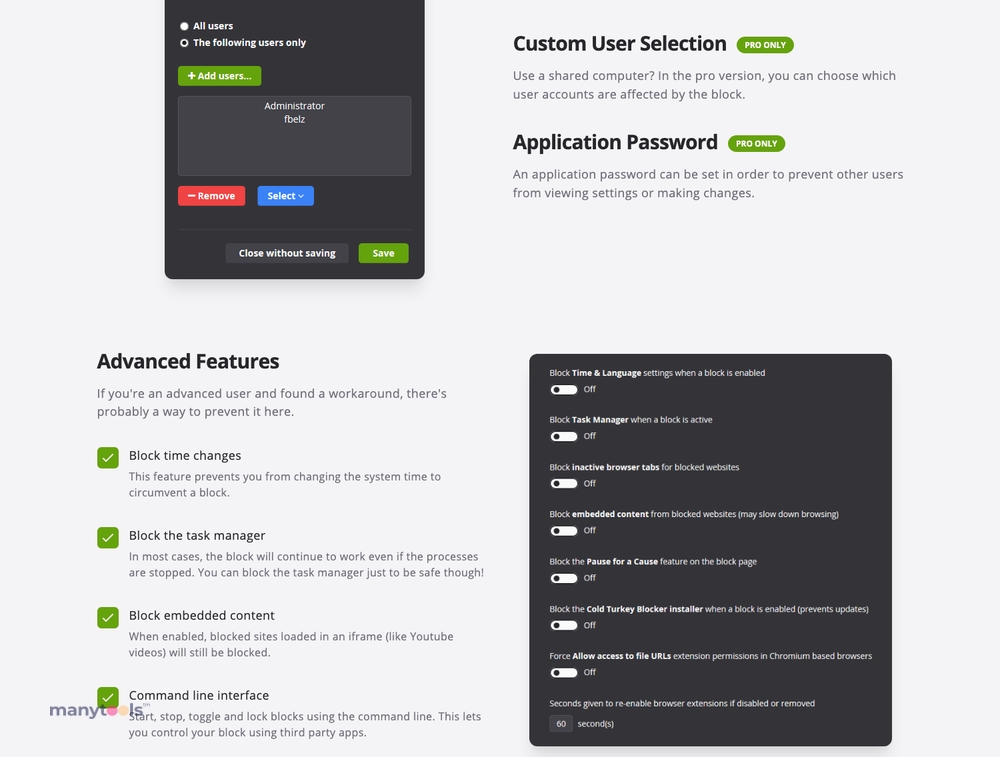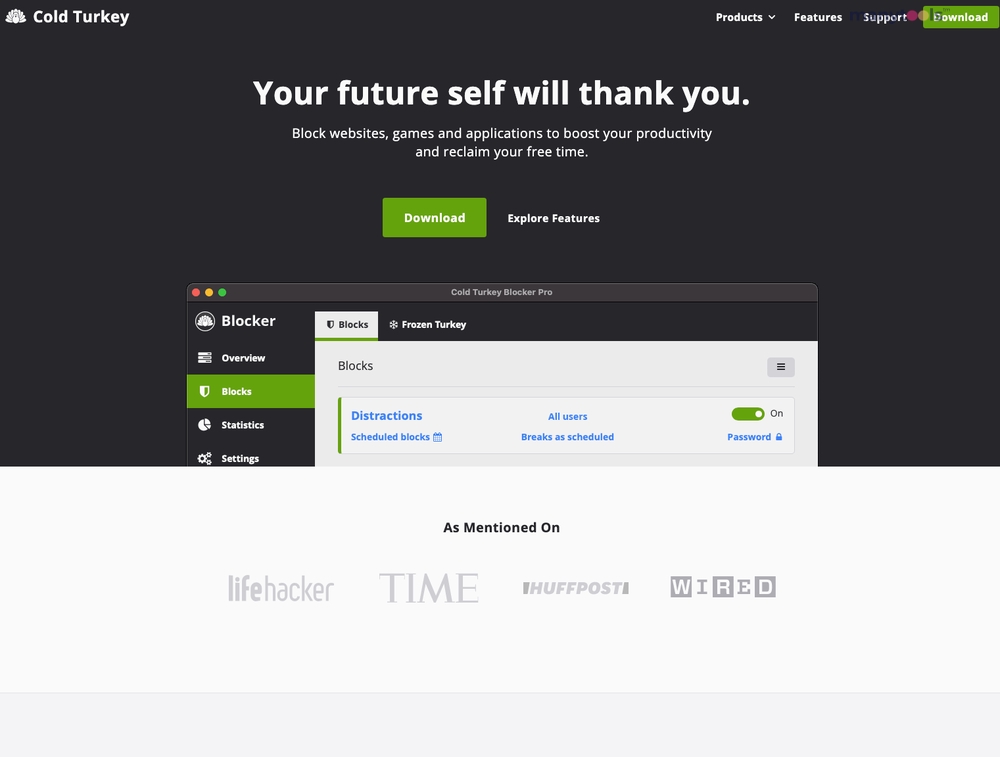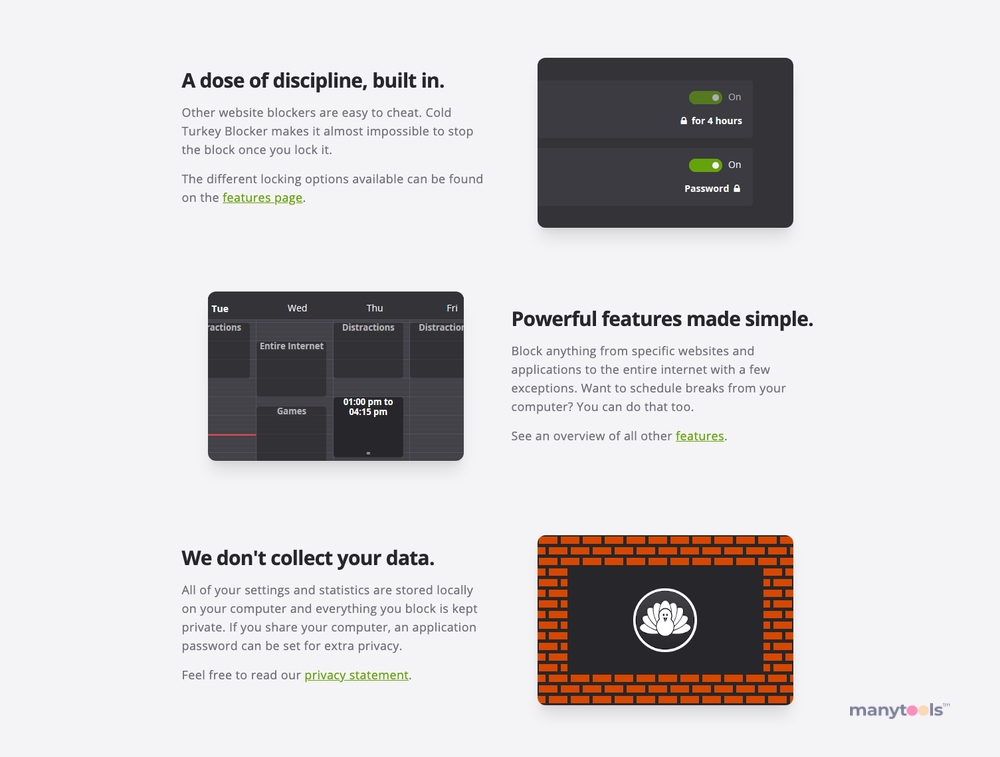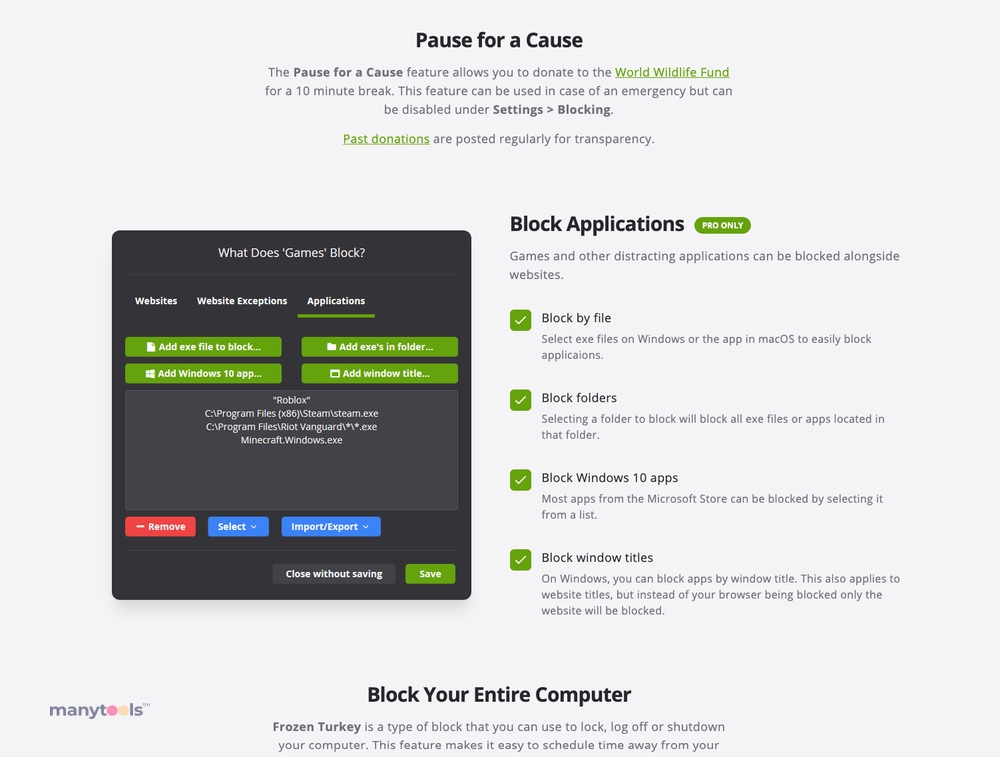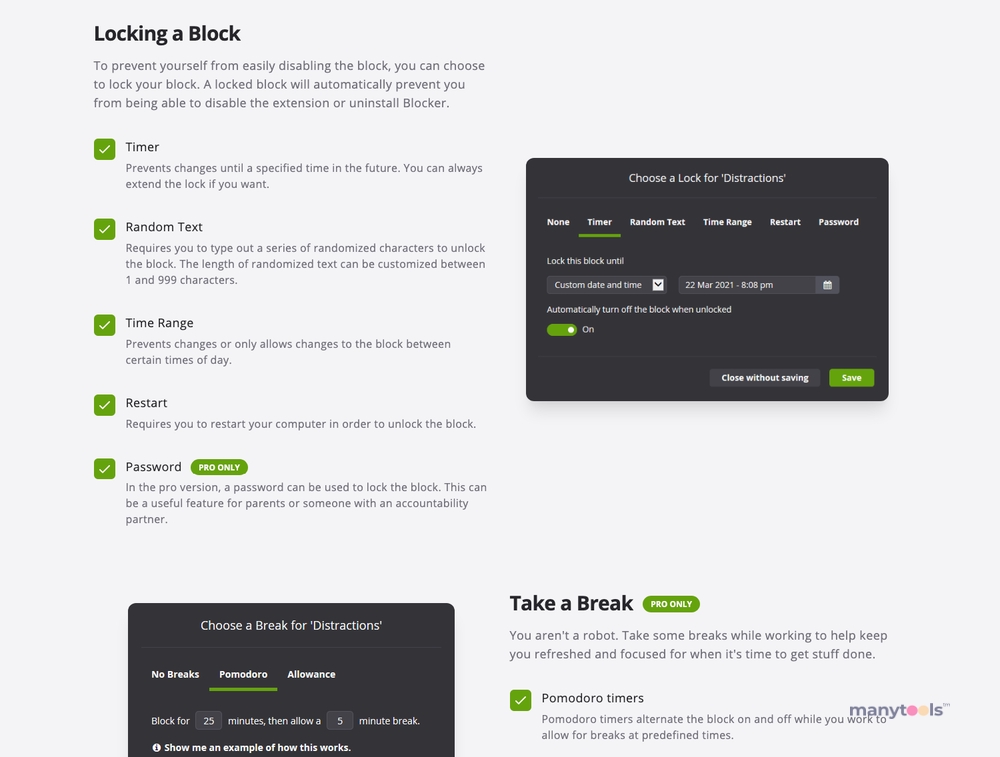 Cold Turkey: The Ultimate Distraction Blocker
Meet Cold Turkey, the most robust website blocker available on the internet today. This tool is specifically designed for those who crave a distraction-free environment, whether for studying, focusing on work, or simply cutting down on time-wasting habits.
Master Your Focus
Cold Turkey steps in to help you regain control of your time. This unique tool allows you to block any potential distractions, such as social media, games, apps, Youtube, or even the entire internet. Imagine the productivity surge you could experience with such a dedicated focus booster right at your fingertips!
Simplicity at its Best
Despite its toughness, Cold Turkey is user-friendly and easy to navigate. A simple interface allows you to effectively block specific sites or apps that consume your valuable time. You can also schedule blocking sessions in advance, making it easier to plan productive work or study hours.
Reliable and Effective
Cold Turkey is not just a website blocker; it's a reliable and effective tool that commits to helping you stay on track. Once you've set your blocking preferences, there's no turning back. Even if you have second thoughts, Cold Turkey refuses to budge until the scheduled block period is over. It's your dependable ally in the battle against procrastination.
Tailored to Your Needs
This tool isn't one-size-fits-all; it can be tailored to fit your specific needs. Cold Turkey offers both a basic version and a pro version with additional features. The pro version allows you to block applications, set break intervals, and even provides a 'Frozen Turkey' feature that blocks your entire computer!
A Productivity Game Changer
Cold Turkey can transform your productivity levels. By eliminating distractions, you can finally concentrate on what truly matters. Whether you're studying for an important exam, working on a project, or just want to be more productive, Cold Turkey is a game-changer.
The Verdict
Cold Turkey is more than just a website blocker. It's a tool that empowers you to take control of your time and productivity. With its user-friendly interface, robust blocking features, and customizable settings, it's the perfect ally for anyone looking to limit distractions and focus on what truly matters. Remember, your future self will indeed thank you for using Cold Turkey!
Unlike many web filters that occasionally overlook productivity-hindering habits, Cold Turkey adopts a far more stringent approach. Once you block access to certain sites, apps, or even your computer and set a timer, there's no turning back.
Cold Turkey Blocker App Review: Best Free Website Blocker
In today's digital age, many of us are immersed in the vast virtual world. The internet introduces us to a larger and more innovative realm, but it also brings us closer to numerous distractions and temptations. To combat this, distraction-blocking tools like Cold Turkey Blocker and Cisdem Appcrypt are now available to help us maintain focus and ultimately optimize productivity.
Cold Turkey Blocker App Review 2023: 21% Off Code
Nowadays, many of us immerse ourselves in the virtual world. The internet connects us to a vast and innovative domain, but it also brings us closer to various distractions and temptations. Distraction-blocking tools like Cold Turkey and Cisdem Appcrypt aim to keep us more focused and ultimately enhance productivity. Cold Turkey offers two versions: Basic and Pro. The Basic version, often referred to as Cold Turkey Free, provides limited features. Both versions can be downloaded and installed on macOS, Windows, or Android. In the following sections, we will provide a review of the Cold Turkey Blocker App's free version and discuss when it's appropriate to upgrade to Cold Turkey Pro, helping users choose the option that best suits their needs.
Other Tools Like
ColdTurkey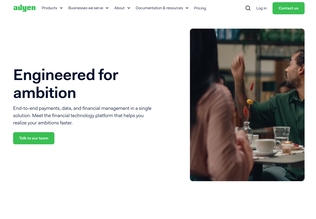 Adyen
adyen.com
Paid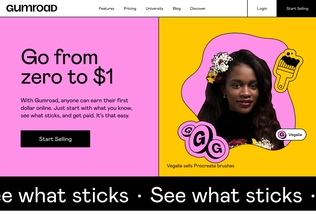 Gumroad
gumroad.com
Paid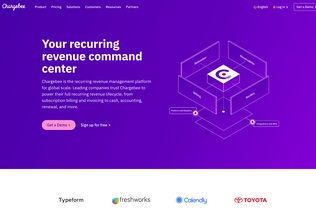 Chargebee
chargebee.com
Trial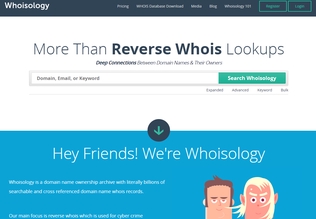 Whoisology
whoisology.com
Trial
Comments