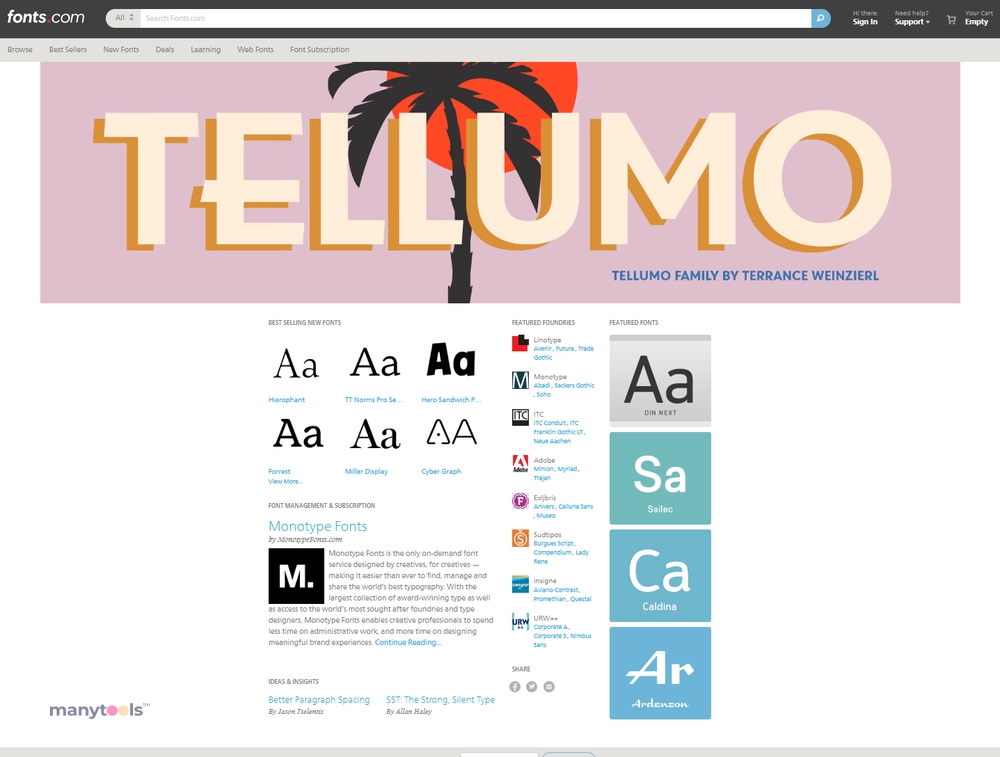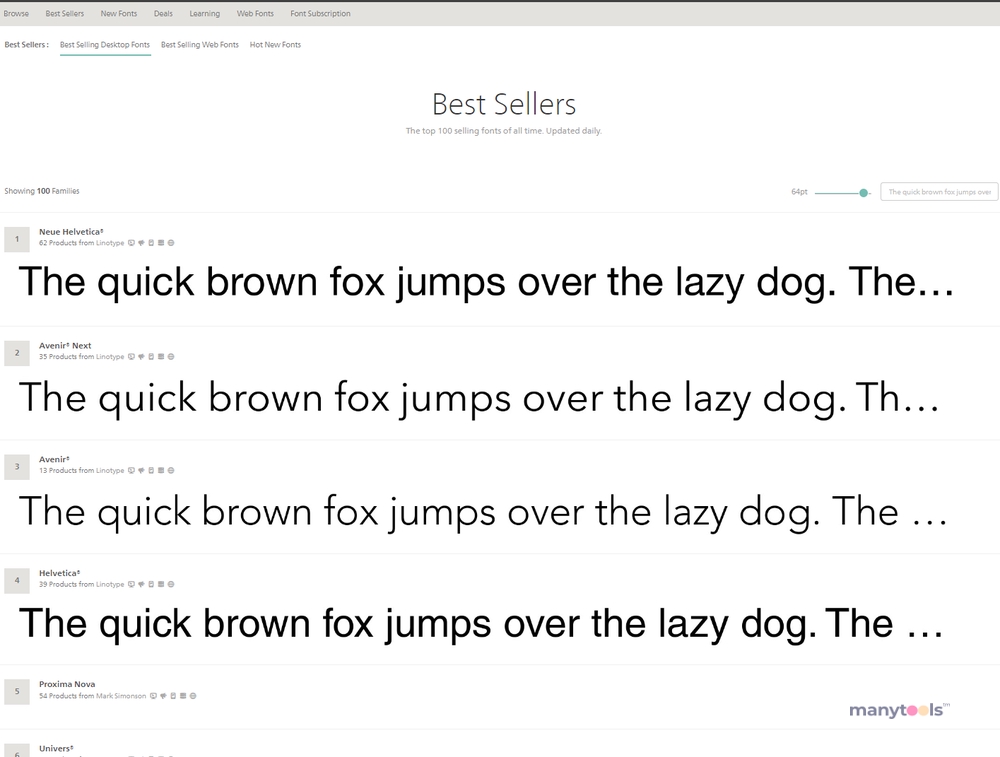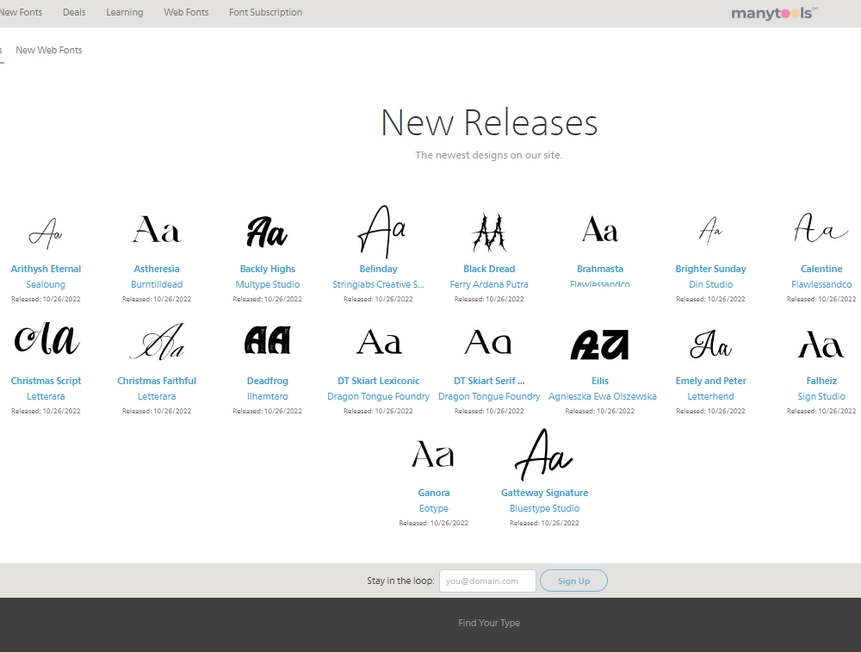 Fonts.com: Elevate Your Design with Typography Excellence
Step into the realm of typographic mastery with Fonts.com – not just a website, but a treasure trove of exceptional desktop and web fonts. This invaluable resource caters to a diverse audience of developers, designers, content creators, and webmasters, serving as a mission-driven tool to facilitate seamless access to a broad spectrum of fonts, spanning from classic to contemporary.
A User-Friendly Canvas
Upon entering Fonts.com, the elegance of its design becomes apparent. The website boasts an intuitive and user-friendly layout, ensuring effortless navigation for users in search of the perfect fonts. The minimalist interface is deliberately curated to shift focus onto the fonts themselves, fostering an uncluttered and immersive experience.
A Plethora of Possibilities
Fonts.com shines in the realm of selection. Whether you're in pursuit of best-sellers, new arrivals, or timeless fonts, this platform delivers. The repository is an expansive library of typefaces, encompassing an eclectic array of styles and preferences. Beyond being a repository, Fonts.com is an avenue for discovery and innovation.
Trial and Error Perfected
Elevating its utility, Fonts.com features a "try-before-you-buy" functionality. This empowers users to experiment with fonts before committing to a purchase, ensuring the chosen font seamlessly aligns with their project's vision. This feature underscores Fonts.com's commitment to elevating user satisfaction, placing it at the forefront of user-centric platforms.
A Wellspring of Knowledge
Fonts.com doesn't just offer fonts; it also houses a dynamic blog, updated regularly. Bursting with insights, tips, and the latest trends in typography, this resource keeps you informed and empowers you to refine your understanding of fonts and their applications.
Exemplary Quality as a Standard
What truly distinguishes Fonts.com is its unwavering dedication to quality. Each font accessible on the platform is characterized by its high caliber, ensuring that professionals extract maximum value from their investments. This commitment to excellence solidifies Fonts.com's status as an indispensable resource for digital professionals.
Fonts.com: The Perfect Blend of Form and Function
To summarize, Fonts.com transcends the conventional role of a font repository. It stands as a comprehensive tool that adeptly caters to the demands of digital professionals across diverse disciplines. With its extensive collection, user-centric design, trial feature, and enlightening blog, Fonts.com furnishes a holistic package for individuals who regard typography as paramount.
In essence, Fonts.com exemplifies how an exceptional tool can streamline and enhance the creative process. With Fonts.com, your quest for the ideal font is a mere click away, promising a world of typography excellence to elevate your design endeavors.
Other Tools Like
Fonts.com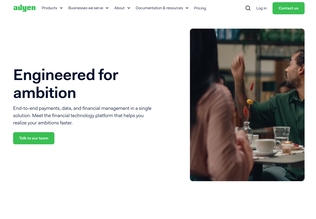 Adyen
adyen.com
Paid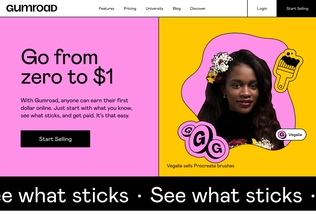 Gumroad
gumroad.com
Paid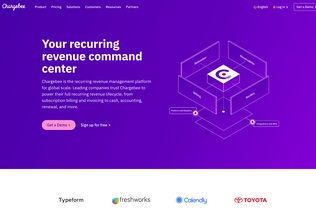 Chargebee
chargebee.com
Trial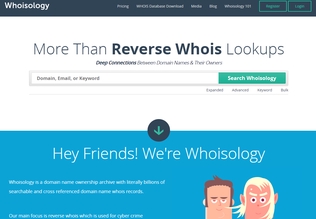 Whoisology
whoisology.com
Trial
Comments