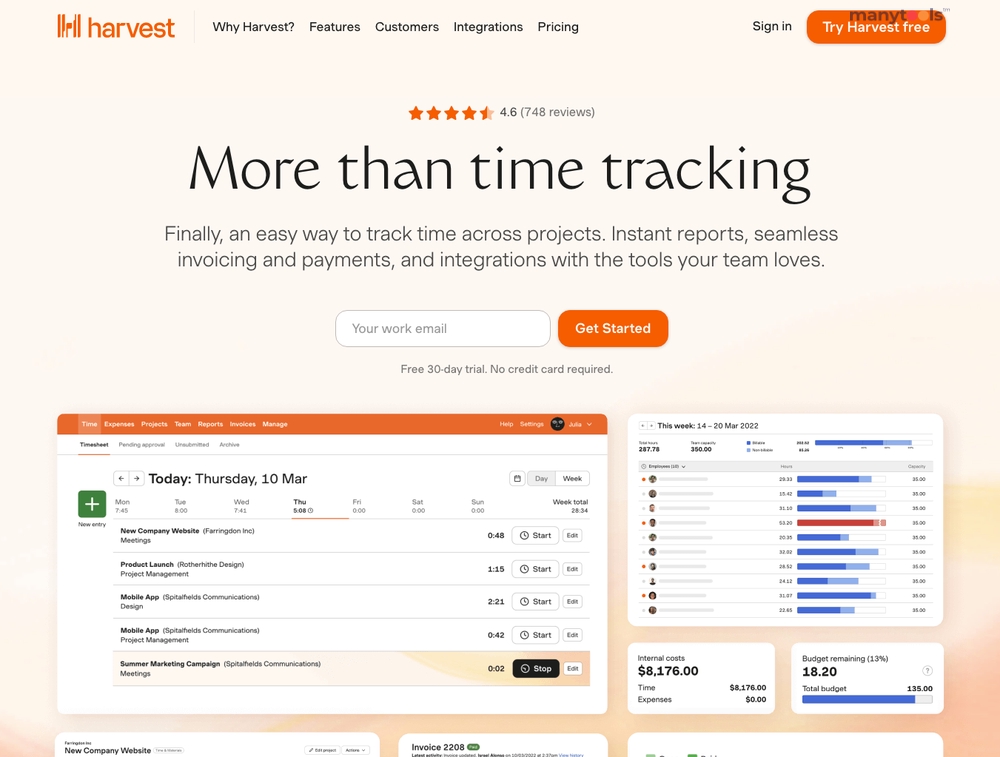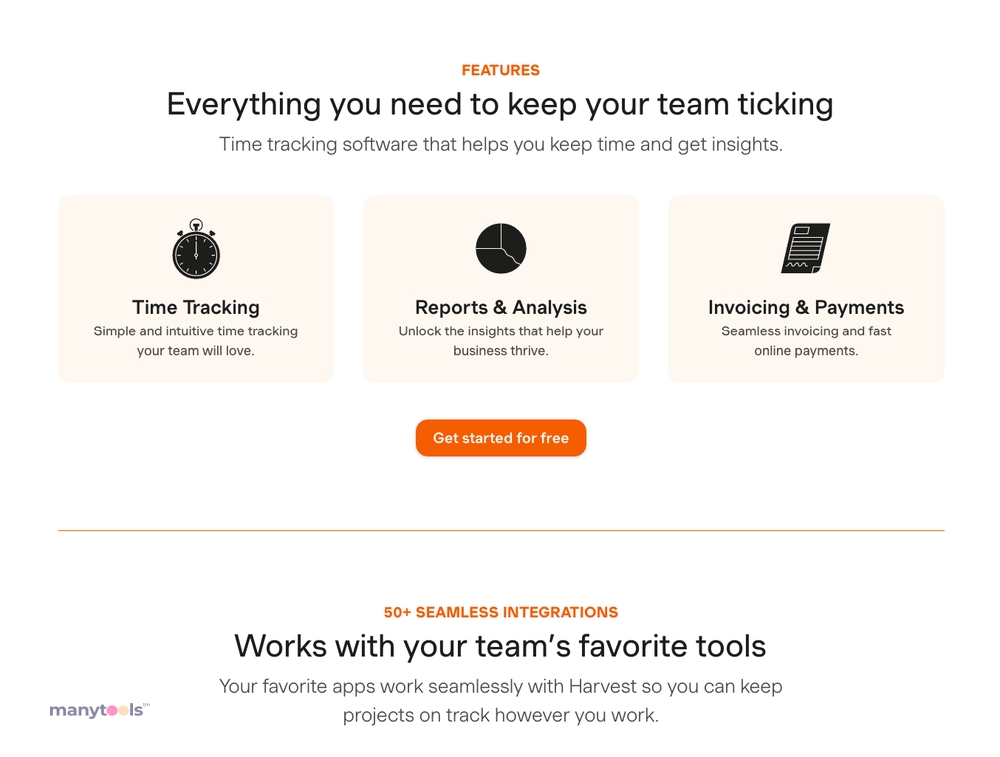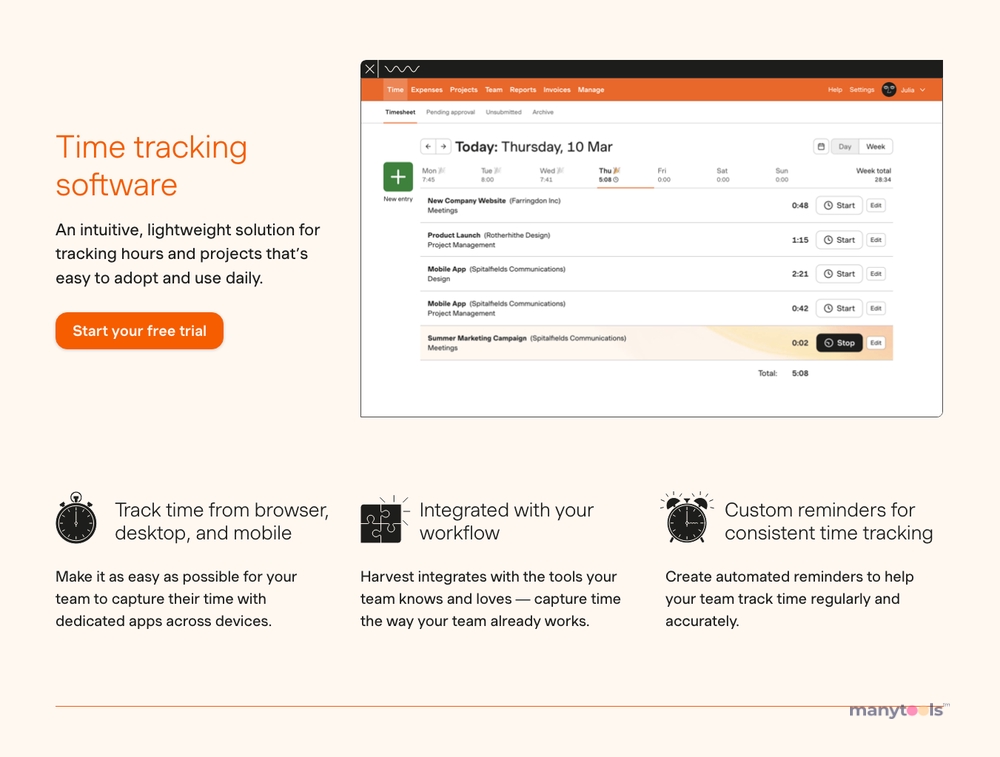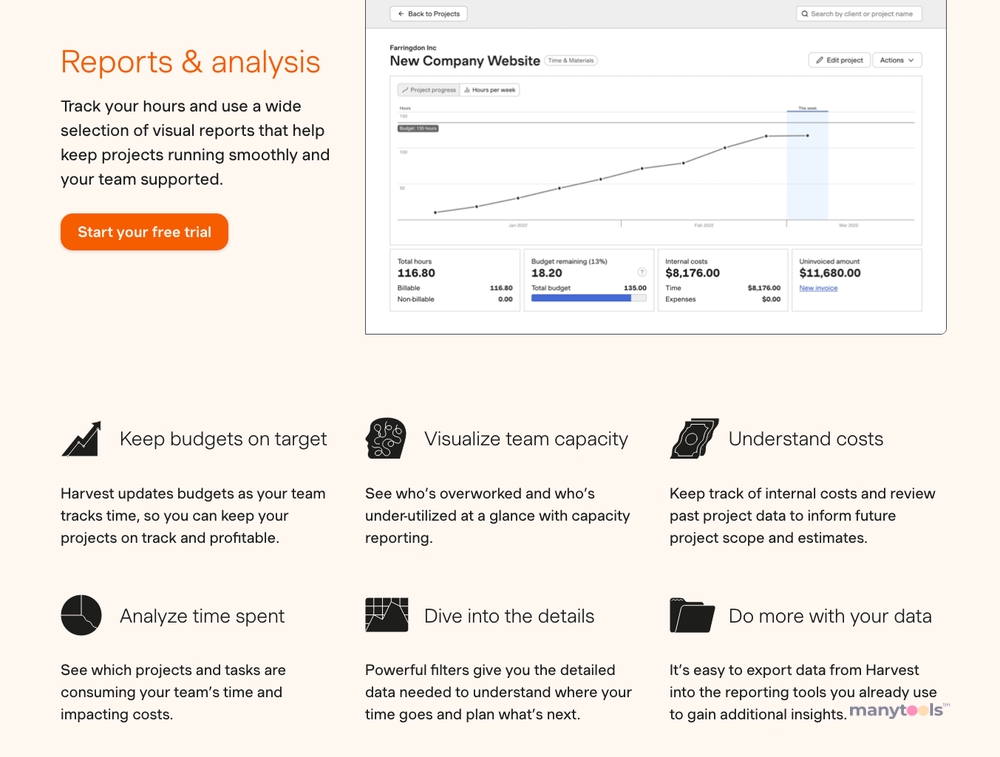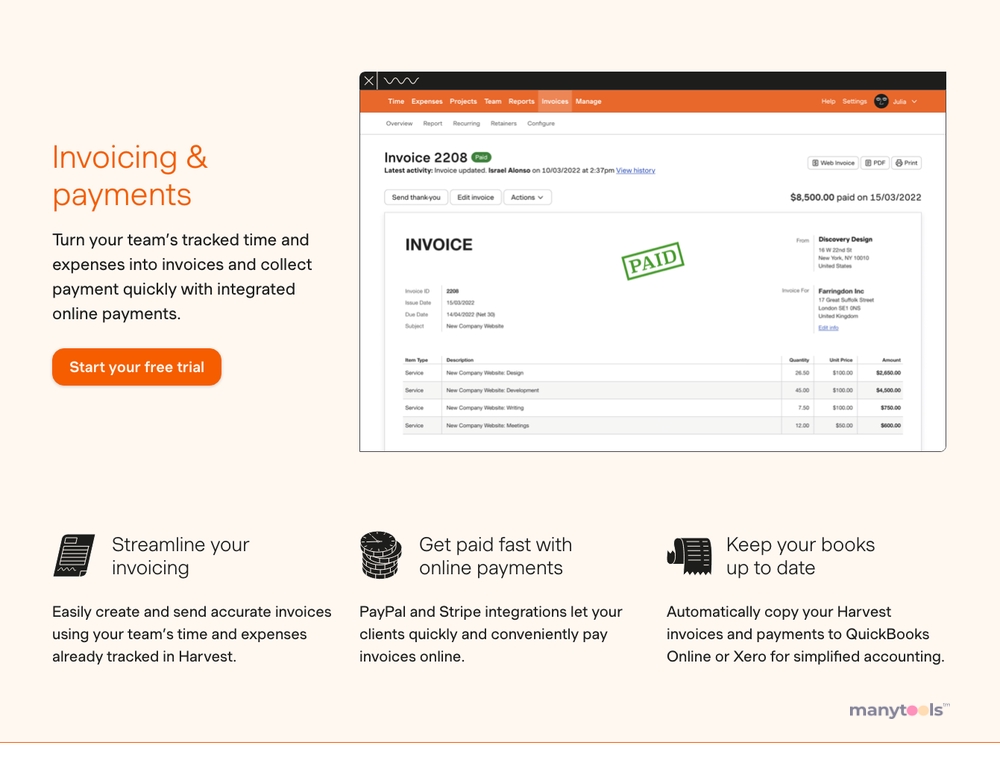 Harvest: Not Just Time Tracking
Dive into the world of Harvest, a tool designed to revolutionize the way you manage your business. This is not just your average time-tracking software. From the moment you land on the Harvest website, it becomes clear that this tool is about more than just tracking time.
Efficiency and Productivity at Your Fingertips
Harvest offers a comprehensive solution for businesses of all sizes. With the promise of streamlining online invoicing and providing powerful reporting, it's no wonder over 73,000 businesses love Harvest. The platform is built with an intuitive design that makes it easy to navigate, even for those less tech-savvy users.
Time Tracking Made Simple
At the core of Harvest lies its superior time-tracking feature. It's not just about counting hours, but about providing a clear view of how you and your team spend your time. This insight is instrumental in improving productivity and efficiency.
Powerful Reporting and Invoicing
But Harvest doesn't stop at time tracking. Its robust reporting feature allows you to pull out meaningful insights from your data. Information is power, and with Harvest's reporting, you can make informed decisions to steer your business in the right direction. Additionally, the streamlined online invoicing feature saves you time and energy, making the billing process a breeze.
A Tool Loved by Many
Harvest has found its place in the hearts of 73,000 businesses. This is a testament to its effectiveness and user-friendly design. The tool's capabilities combined with its ease of use make it a go-to for businesses searching for a comprehensive solution to improve their operations.
Get Started for Free
Harvest offers you the chance to take it for a test drive with its 'get started for free' option. This allows you to explore the platform's capabilities and see if it aligns with your business needs before making a financial commitment.
More Than Time Tracking
In the end, Harvest is more than a time-tracking software. It's a comprehensive tool designed to help you manage your business more efficiently. From its powerful reporting capabilities to its streamlined invoicing feature, Harvest provides a solution that's loved by many and could be just what you need to take your business to the next level.
Harvest Review: Is It the Right Time Tracking Software for You?
Harvest is an excellent selection for freelancers, solopreneurs, and small business proprietors seeking an economical solution for time tracking. The free version offers unlimited invoices, multiple time trackers, two active projects, and a single user seat. However, for those managing numerous projects and requiring additional user seats, the paid option provides unlimited projects and users. Priced at a reasonable $12 per user per month, the paid plan also includes extra features such as data imports, QuickBooks Online and Asana integrations, and more.
Harvest is a reliable time tracking app suitable for both freelancers and businesses. I find the time tracking tool in Harvest quite useful, as it helps determine who requires more tasks and who is already overloaded. The app enables businesses to easily track work hours across desktop, mobile, and browser platforms. Furthermore, Harvest offers an insightful reporting feature that sheds light on costs and profitability, which is highly advantageous for businesses. The invoicing functionality is also a significant time-saver, as it automatically generates invoices using timesheet data. However, there are a few downsides to Harvest worth mentioning. First, its pricing is on the higher end, at US$10 per seat per month. Second, the interface might seem somewhat dull. Finally, I observed that the software does not auto-update days and occasionally experiences hanging issues. In summary, Harvest is an excellent tool for managing work hours, expenses, and invoicing. However, if you're looking for an app with more flair and affordability, you might want to continue your search.
Harvest is a user-friendly time tracking system that allows users to effortlessly and adaptably record time, providing valuable data insights. The integrated analytics and reporting features enable users to evaluate and gain a deeper understanding of previous projects, thereby enhancing the scoping, pricing, and billing processes for new projects. This comprehensive knowledge of time, team, and performance enables users to identify the most profitable projects and the optimal times to undertake them.
Other Tools Like
Harvest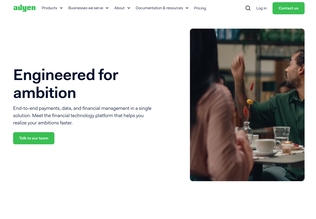 Adyen
adyen.com
Paid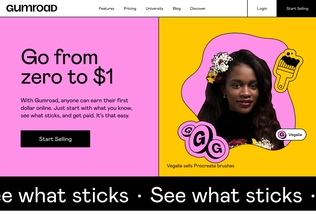 Gumroad
gumroad.com
Paid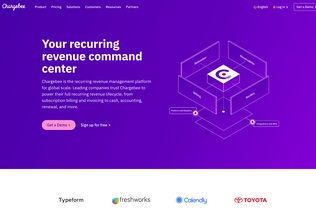 Chargebee
chargebee.com
Trial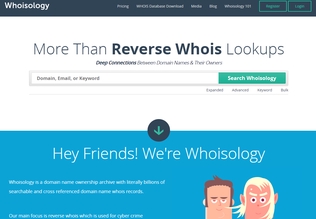 Whoisology
whoisology.com
Trial
Comments