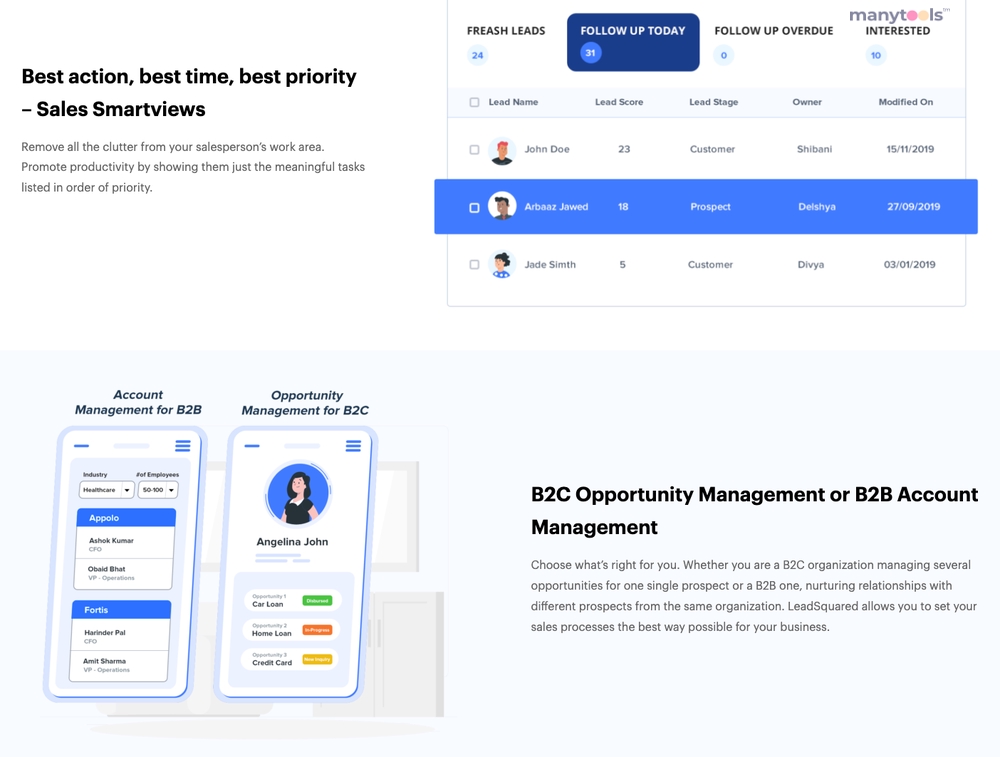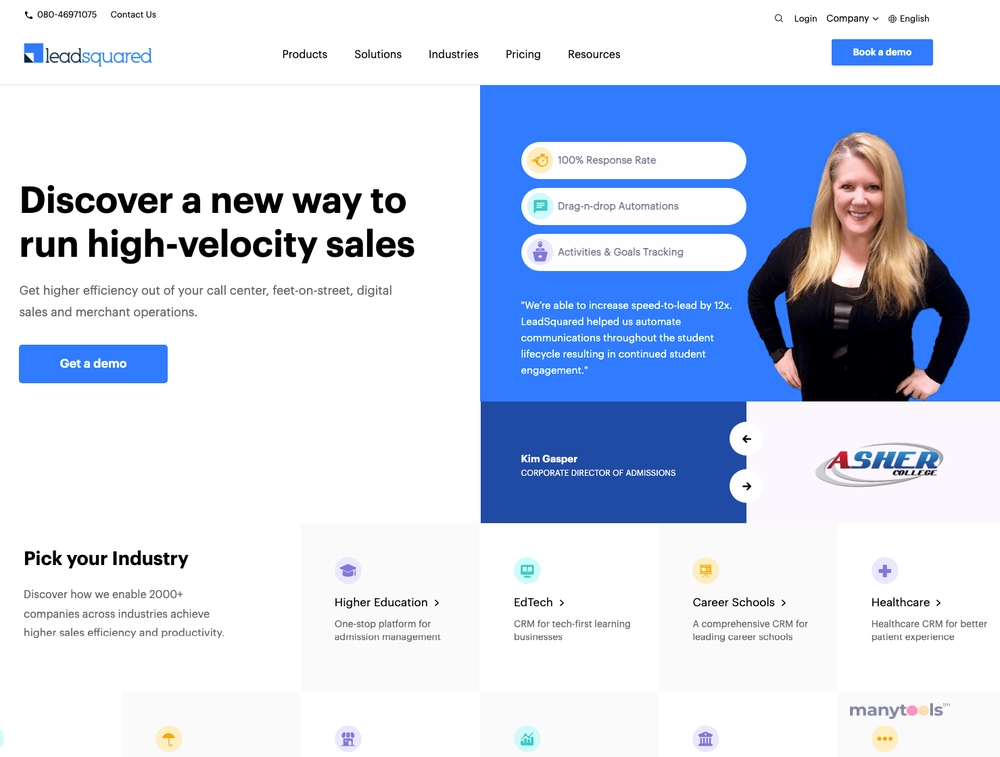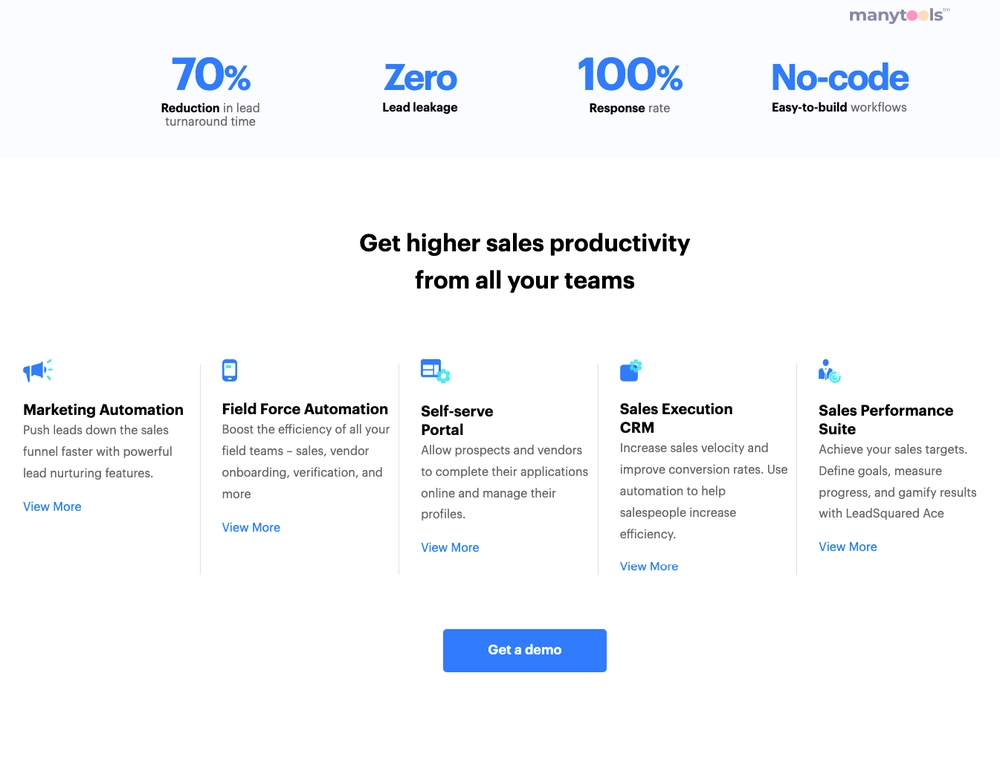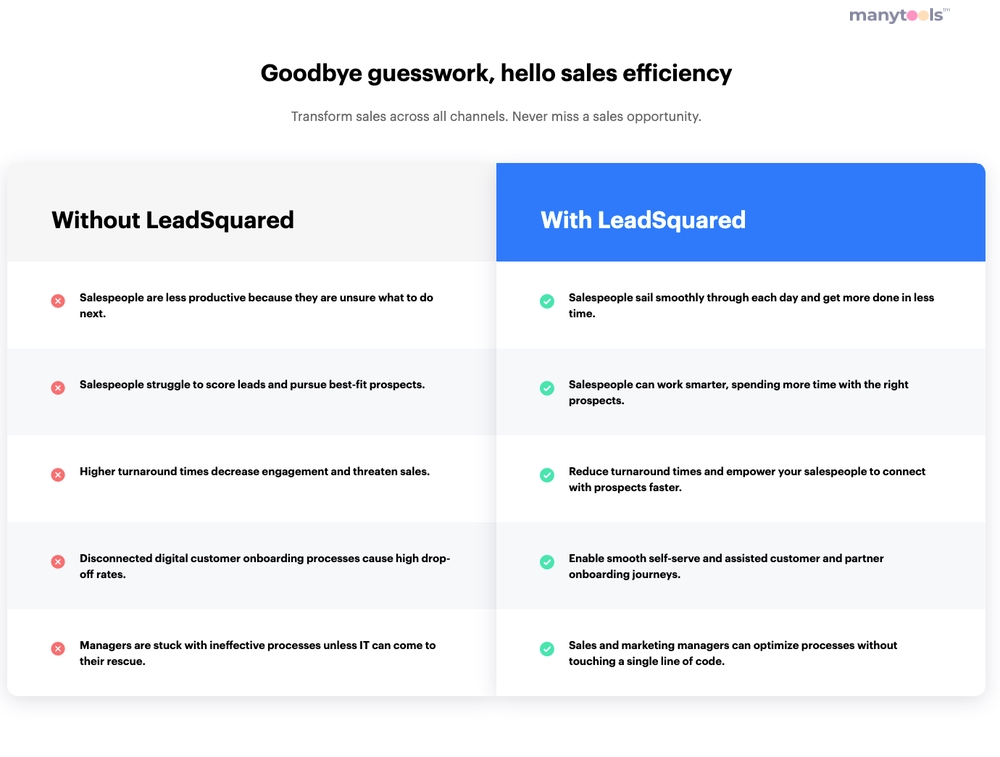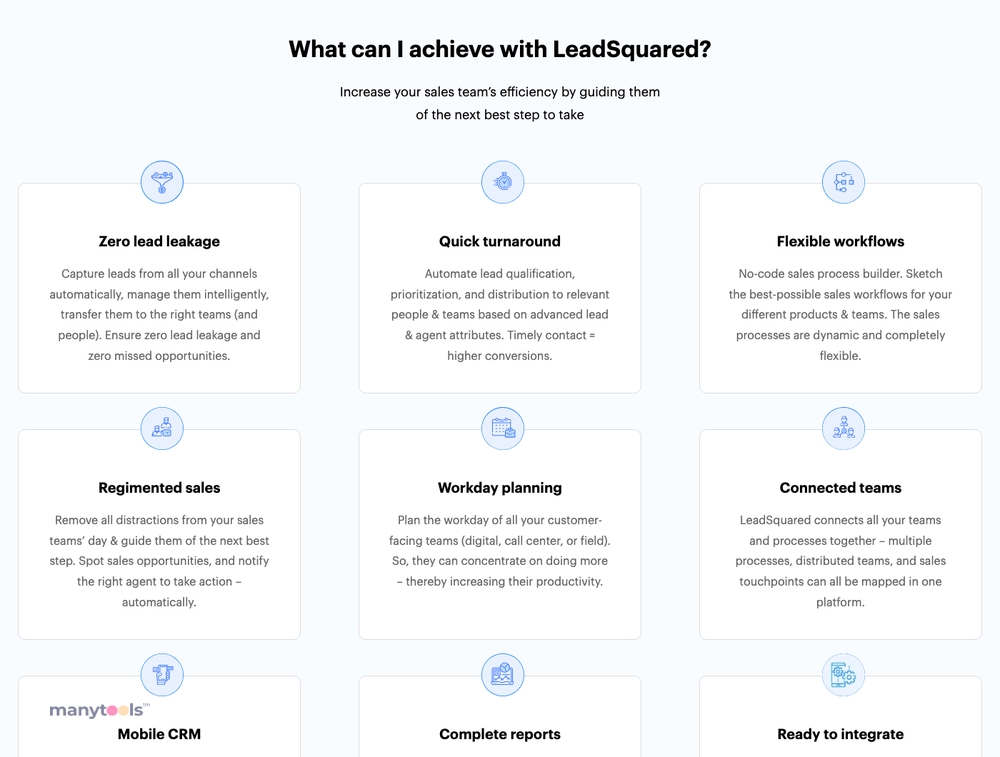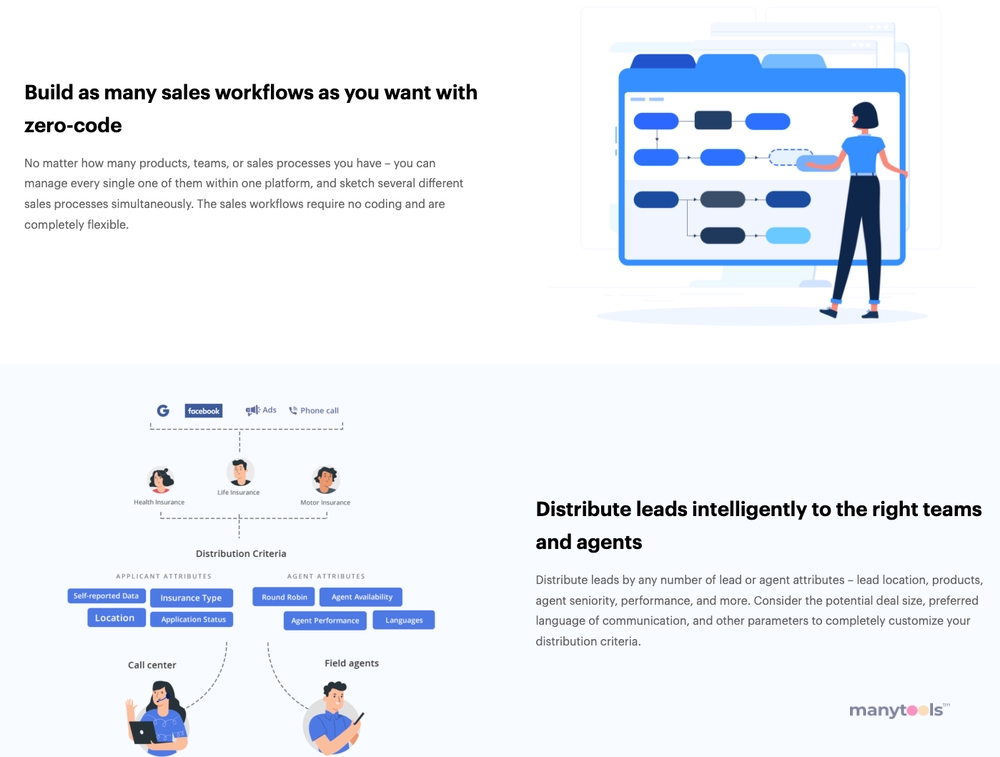 LeadSquared: A Game Changer for Your Business
Overview
LeadSquared is a powerful Sales Execution CRM and Marketing Automation Software that's set to revolutionize how businesses approach sales and marketing. It's not just a tool, it's a complete solution that streamlines your lead capture, management, and sales processes while providing you insightful analytics.
Unleashing High-Velocity Sales
The platform introduces a new and efficient way to expedite your sales process. With its high-velocity sales execution, you can accelerate your sales cycle and achieve your business targets faster than ever before. It's all about efficiency and productivity, and that's what LeadSquared promises to deliver.
Lead Management Simplified
LeadSquared takes the complexity out of lead management. It allows you to capture, track, and manage your leads in one platform, eliminating the need for multiple tools. With this, you can ensure no lead falls through the cracks, and every potential customer is given due attention.
Comprehensive CRM
The CRM aspect of LeadSquared is equally impressive. It organizes all your customer data in one place, making it easy for you to access and manage. It helps to improve customer relationships, increase retention rates, and ultimately, boost your sales.
Power-Packed Marketing Automation
The marketing automation feature of LeadSquared is another major plus. It enables businesses to automate repetitive tasks, freeing up time for more strategic activities. Whether it's email marketing, social media posts, or ad campaigns, LeadSquared got it covered.
Analytics and Reporting
LeadSquared doesn't just help you perform tasks, it also provides valuable insights through its robust analytics and reporting features. It helps you understand your audience better, track campaign performance, and make data-driven decisions.
Final Thoughts
In conclusion, LeadSquared is a comprehensive Marketing Automation and CRM software that brings all your sales and marketing tasks under one roof. By streamlining processes, it helps businesses boost productivity, improve customer relations, and accelerate sales. It's a game-changer for businesses, and it could be the tool you've been looking for to drive your business growth.
Other Tools Like
LeadSquared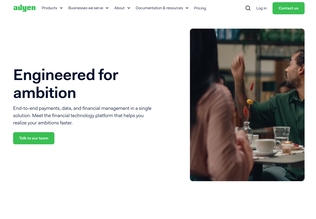 Adyen
adyen.com
Paid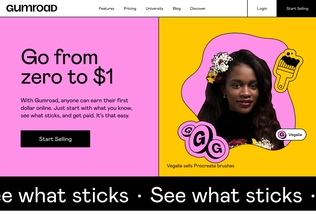 Gumroad
gumroad.com
Paid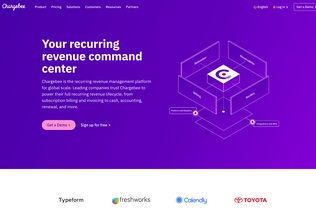 Chargebee
chargebee.com
Trial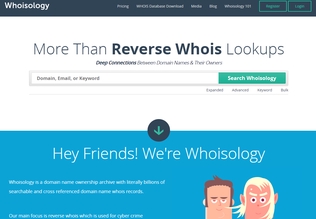 Whoisology
whoisology.com
Trial
Comments