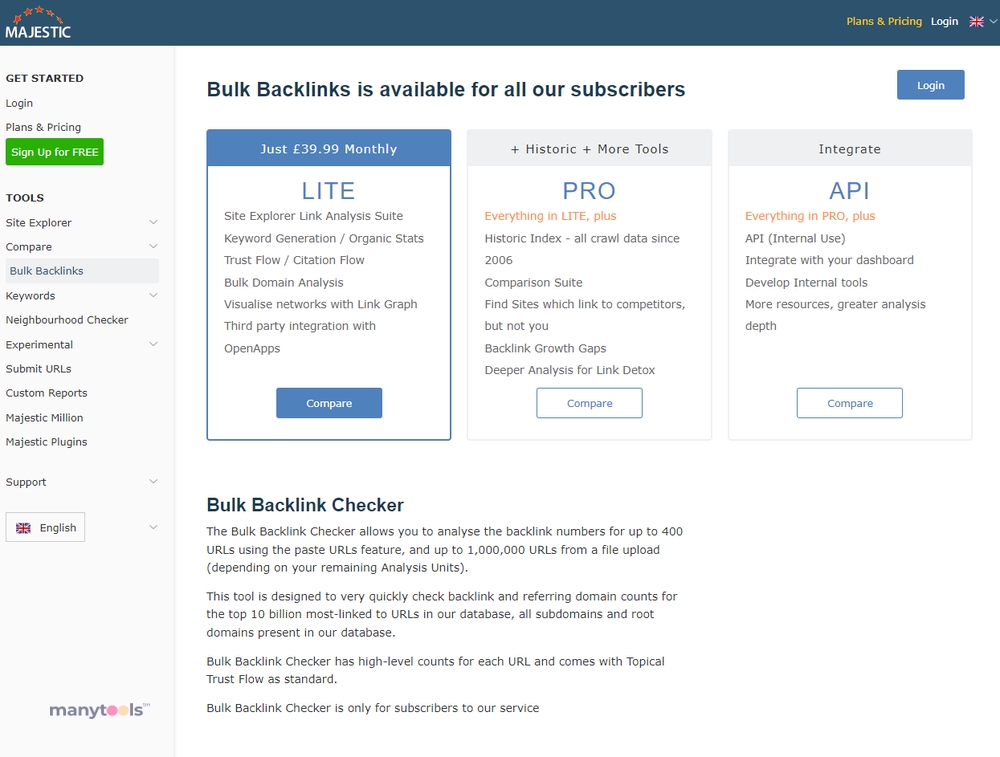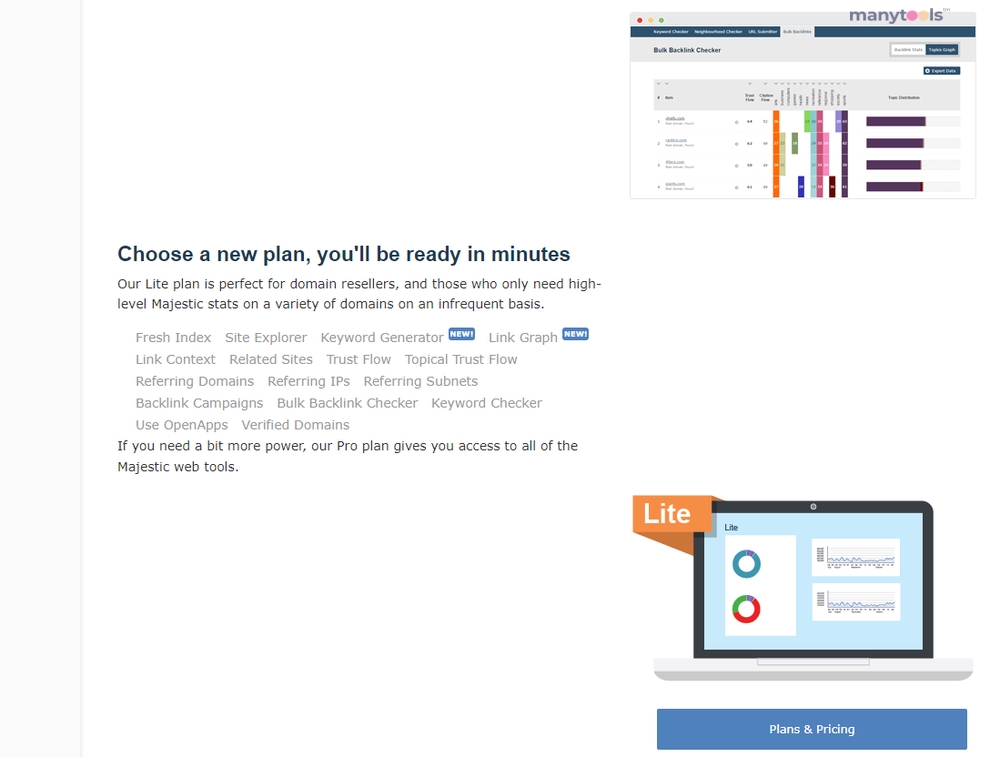 When it comes to mastering SEO, backlinks play a crucial role. Majestic Bulk Backlink Checker is an impressive tool designed to aid in this process. It offers a range of features to enhance your SEO strategy, elevate your rankings, and drive organic traffic to your website.
What Makes Majestic Bulk Backlink Checker Stand Out?
The tool's main selling point is its Link Intelligence data. This feature allows you to develop robust backlink strategies that are data-driven and effective. You can analyze your backlinks in bulk, saving you time and effort. Plus, it's easy to identify the strongest links that are fueling your competition's success.
User-Friendly Interface
Ease of use is a key factor when choosing a tool. Majestic Bulk Backlink Checker does not disappoint in this regard. Its user-friendly interface ensures a smooth experience, even for beginners. You can easily navigate through the platform and access all the functionalities without any hassle.
Analyzing Backlinks
Analyzing backlinks has never been easier. The tool provides detailed reports on your backlink profile, giving you insights into the strength of your links. This includes the number of backlinks, their quality, and how they are contributing to your website's SEO performance.
A Powerful Toolset for Link Building
Majestic Bulk Backlink Checker is not just a backlink analyzer; it's a complete link building toolset. It supports you in crafting the most effective backlink campaigns, ensuring that your website gets the exposure it deserves.
Drive Organic Traffic
The tool doesn't stop at just analyzing backlinks. It helps you strategize and build campaigns that drive organic traffic to your website. With more traffic, you can increase your website's visibility, improve your rankings, and ultimately, achieve your SEO goals.
Performance Tracker
Tracking the performance of your backlinks is just as important as building them. Majestic Bulk Backlink Checker allows you to monitor your backlinks' performance over time. This helps you understand what's working and what needs improvement in your SEO strategy.
Final Thoughts
Whether you're an SEO guru, a webmaster, or a content creator, Majestic Bulk Backlink Checker is a tool worth considering. It's more than just a backlink checker; it's a comprehensive toolset that aids in building strong SEO campaigns. With this tool, you're not just chasing after backlinks; you're chasing after success.
As an SEO professional, you'll likely encounter Majestic backlinks data at some point, whether you intend to or not. Majestic isn't just a standalone tool for advanced SEO purposes; it also serves as a database that numerous other tools utilize to present backlink profiles for websites. Additionally, it functions as a reference tool for understanding the authority aspect of SEO. However, it only offers limited insights into your content and site structure, so supplementary tools might be necessary. The Majestic SEO tool consistently operates alongside technical analysis tools and content auditing tools.
Other Tools Like
Majestic Bulk Backlink Checker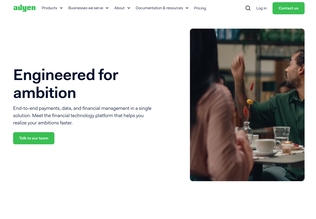 Adyen
adyen.com
Paid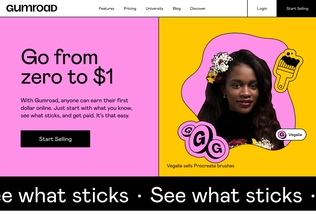 Gumroad
gumroad.com
Paid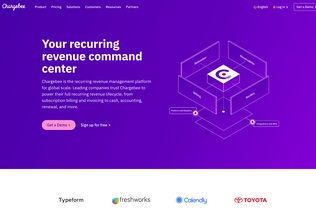 Chargebee
chargebee.com
Trial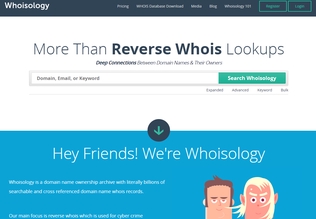 Whoisology
whoisology.com
Trial
Comments