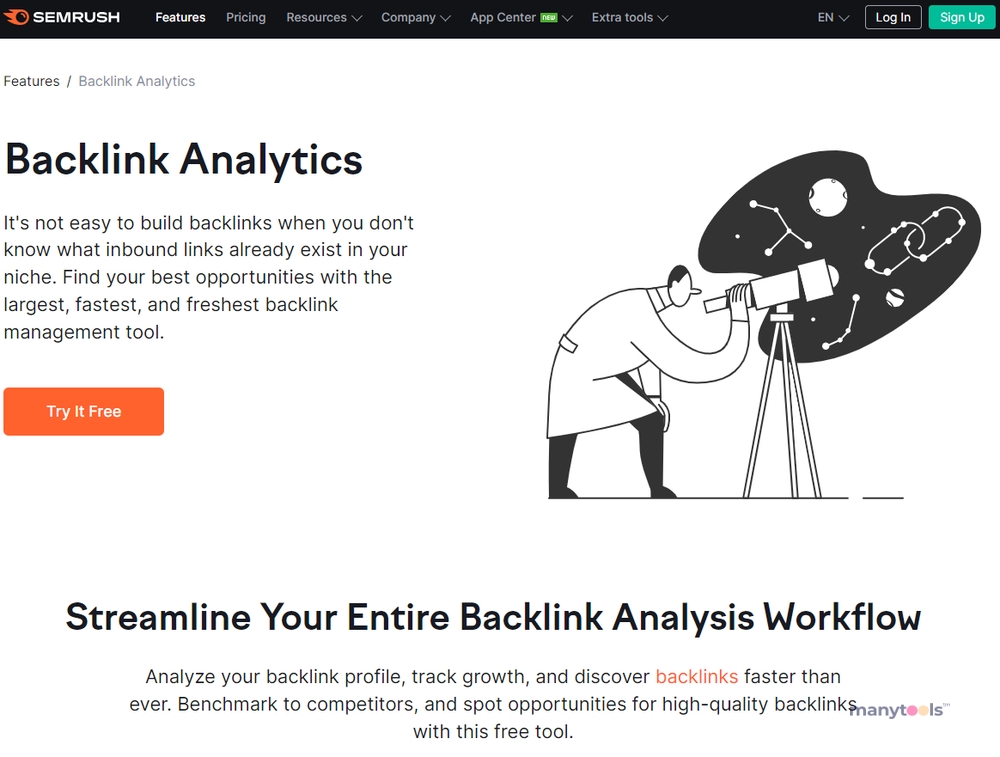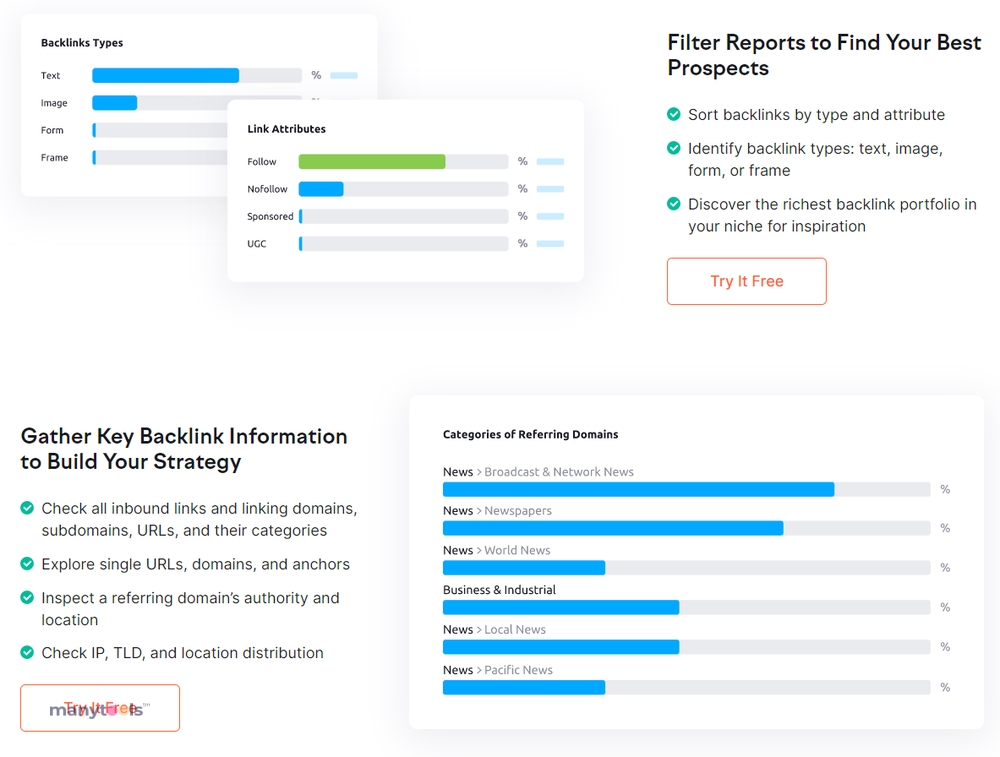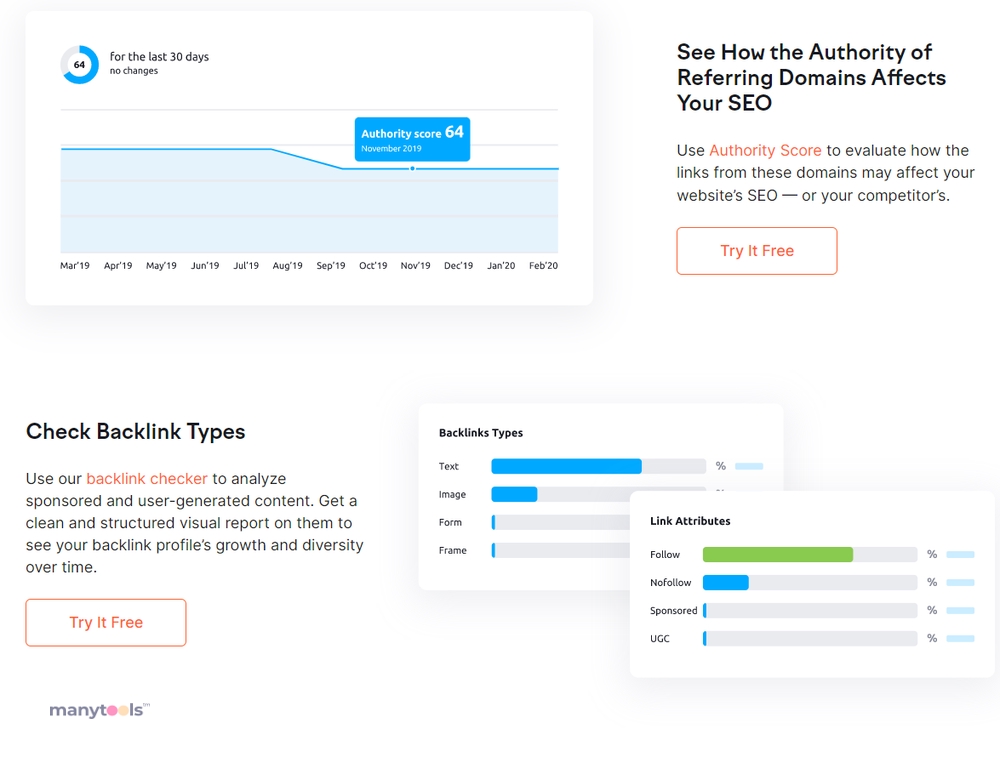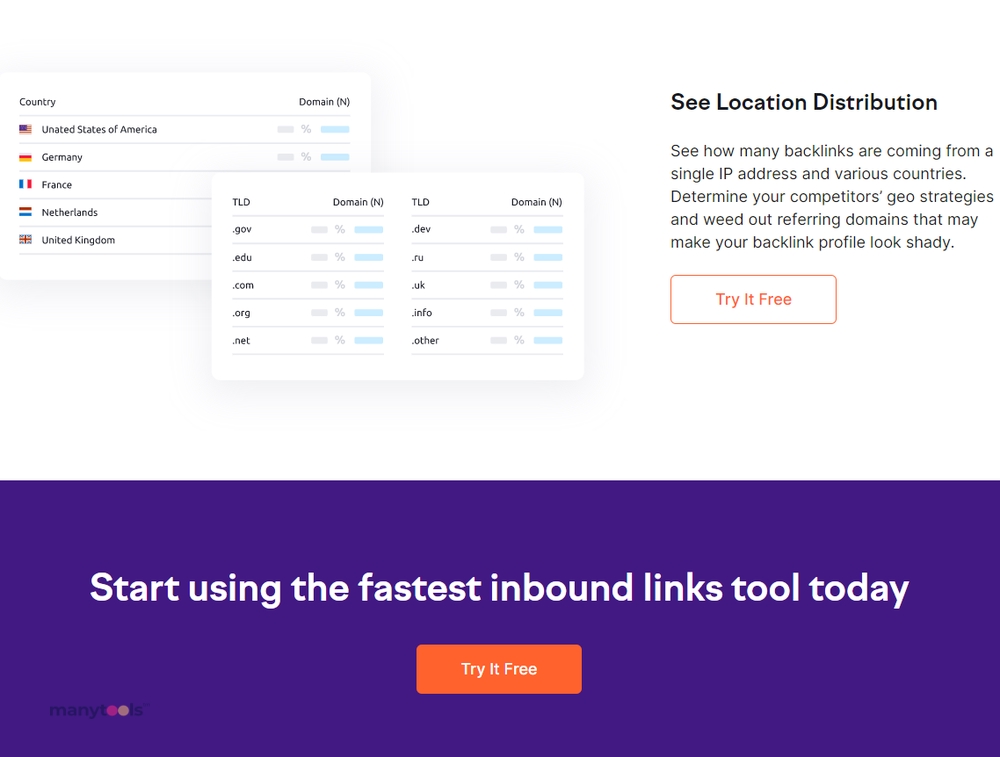 Diving into the World of Backlinks
Let's venture into the fascinating world of backlinks with SEMrush Backlink Analytics. This tool, a gem in the digital marketing space, helps you not only understand your own backlink profile but also keeps an eye on your competitors.
Analyzing Backlinks with SEMrush
SEMrush Backlink Analytics allows you to delve deep into the backlink data of any website. It's a swift process, just input the URL, and voila! You've got a goldmine of details, including the total number of backlinks, referring domains, and authority score. But, the tool takes it up a notch by even providing information on nofollow links, invaluable data for those looking to optimize their link-building strategy.
Competitor Analysis Made Easy
The real fun begins when you start exploring your competitors' backlink profiles. SEMrush Backlink Analytics provides a comprehensive view of who's linking to your competitors, the quality of these links, and how they compare to your own. This feature is a secret weapon for those looking to edge out competition in SEO.
Visualizing Data for Clear Insights
Data can be daunting but not with SEMrush Backlink Analytics. The tool presents backlink data visually, making it easy to comprehend and more insightful. With pie charts and bar graphs, you can quickly identify trends, opportunities, and issues, making data-driven decisions easier.
Link-Building: A Strategic Approach
Link-building can be a challenge. But SEMrush Backlink Analytics offers a strategic approach. By providing you with a list of prospects, it helps you streamline your outreach efforts. Additionally, the tool allows you to monitor your progress over time, ensuring your link-building efforts are paying off.
Stay Updated with Alerts
One standout feature of SEMrush Backlink Analytics is its alert system. Get notified about new or lost backlinks, keeping you on top of your link-building game. This feature not only saves time but also helps you act swiftly in case of any significant changes.
A Tool for Every Digital Professional
Whether you're a developer, designer, SEO guru, webmaster, affiliate marketer, growth hacker, data analyst, or content creator, SEMrush Backlink Analytics is an essential tool. It's user-friendly, comprehensive, and provides you with the data you need to create and execute successful link-building strategies.
So, here's to making sense of the complex world of backlinks and powering SEO strategies with data-driven decisions, all thanks to SEMrush Backlink Analytics.
SEMrush Backlink Audit Tool
Hey everyone, a few weeks ago, I explored the Backlink Audit Tool during the 14th SEMrush toolbox webinar. The Backlink Audit Tool is an excellent feature within SEMrush. To locate it, head to the SEO toolkit first. Then, navigate to the link building section, where you'll find the Backlink Audit Tool as the second option. Upon selecting it, you'll see the projects you've already set up.
Semrush Review 2023: Is It the Right Tool For Your Business?
03 Jan 2023
Semrush is a sophisticated platform that allows for efficient management of your online presence. It offers a range of toolkits for PPC, SEO, SMM, content marketing, top-notch keyword research, competitive analysis, and campaign administration.
Semrush Review 2022: Details, Pricing, and Features
11 May 2022
Semrush promotes itself as a comprehensive online visibility and content marketing management platform. With over 50 tools available, it provides you with all the essential information needed to optimize and manage your online presence while addressing crucial aspects of your digital marketing strategy, such as SEO, digital advertising, market and competitive research, content marketing, and social media management. So how does it achieve this? Semrush offers valuable data and insights that assist you in making well-informed decisions about these areas of your online presence, from uncovering new market niches and executing successful product launches to handling daily tasks like rank tracking and site audits.
Other Tools Like
SEMrush Backlinks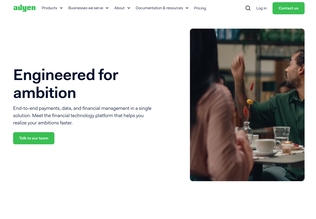 Adyen
adyen.com
Paid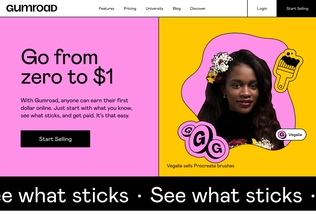 Gumroad
gumroad.com
Paid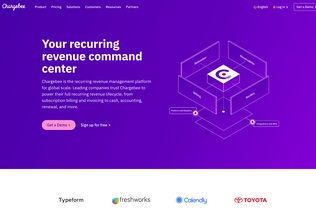 Chargebee
chargebee.com
Trial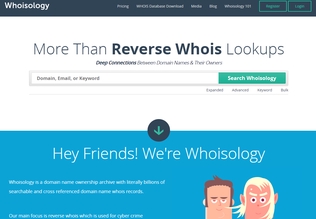 Whoisology
whoisology.com
Trial
Comments