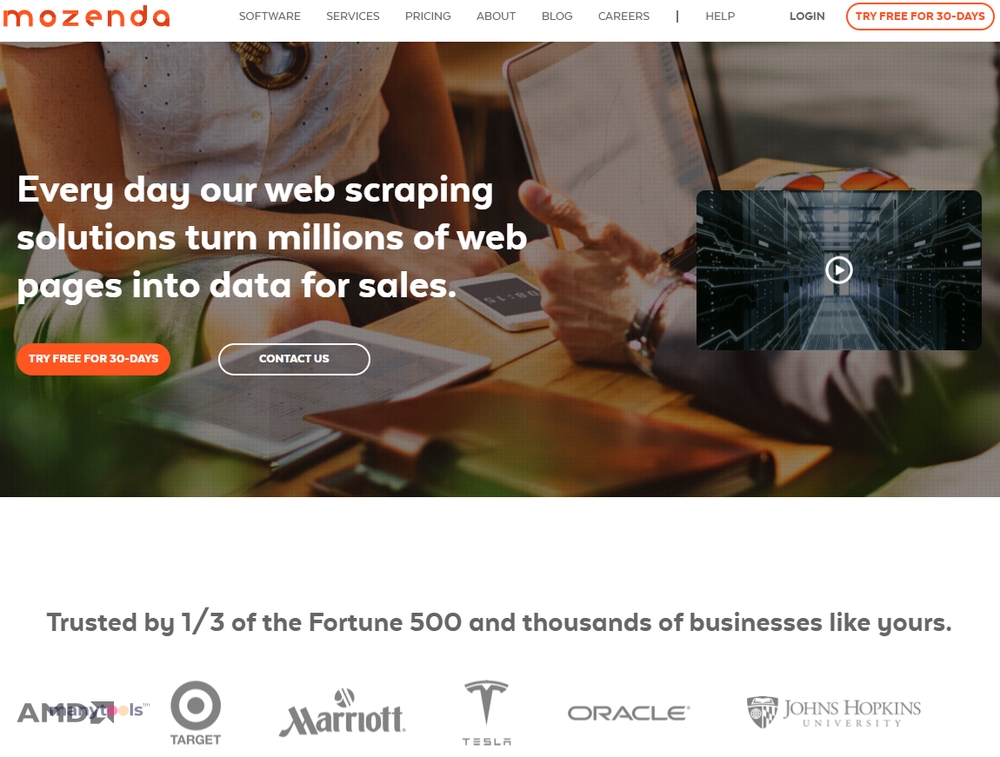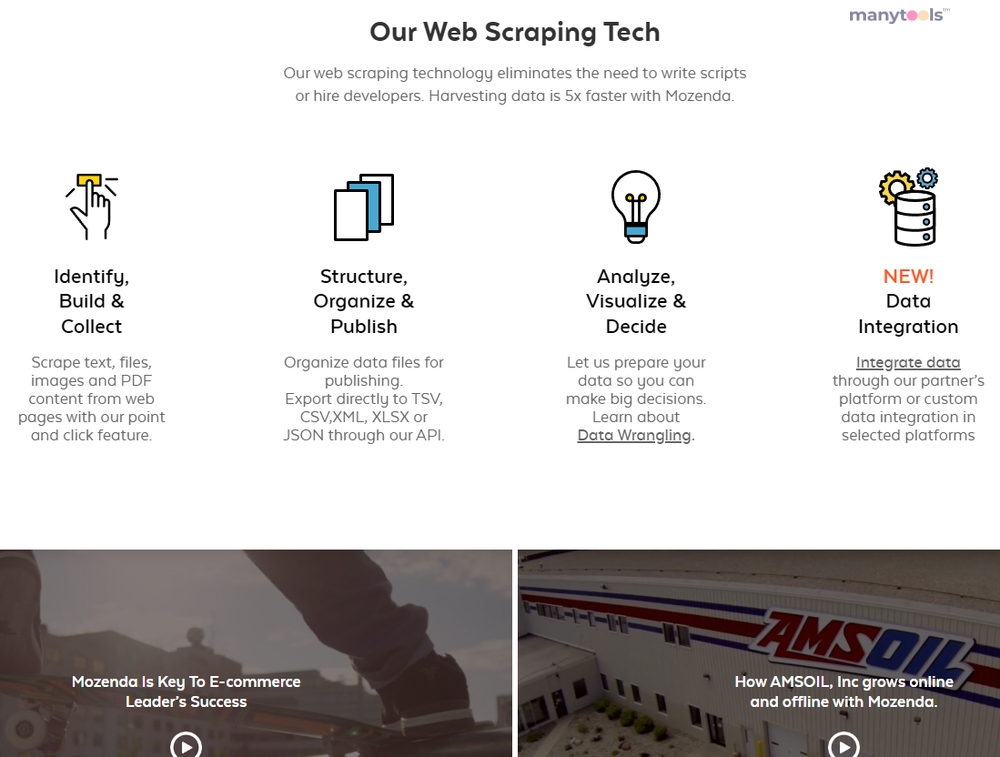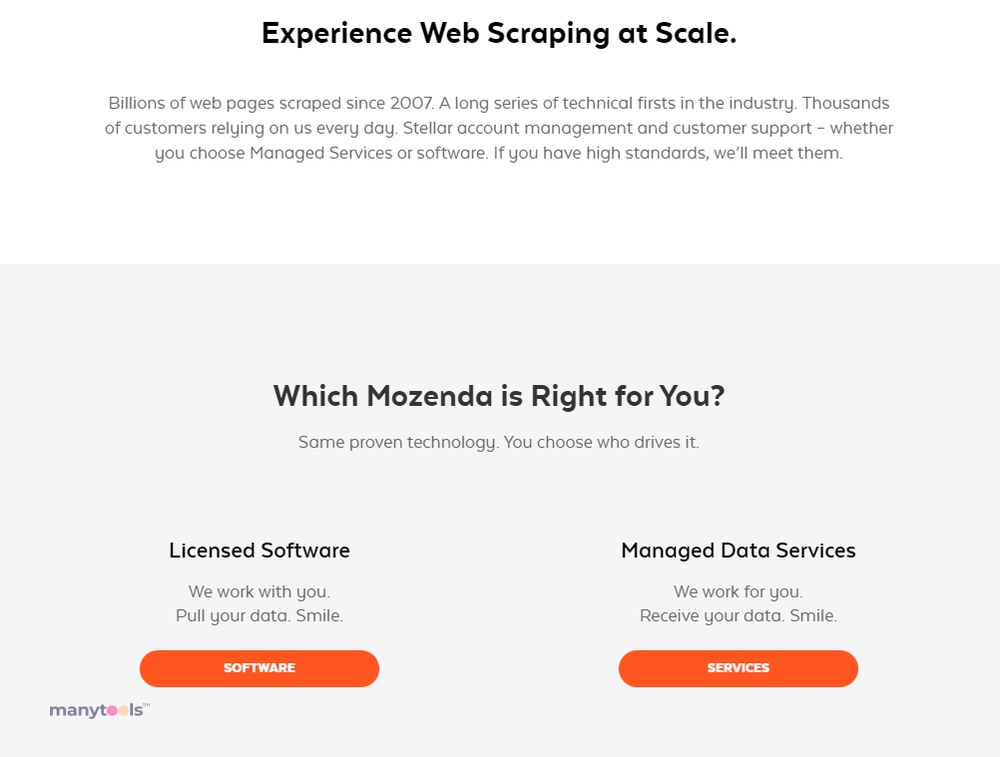 Mozenda, a name synonymous with data extraction, has been a trusted partner for Fortune 500 companies, scraping billions of web pages since 2007. This web scraping solution is more than just a tool, it's a complete service that caters to the needs of a diverse range of professionals, from marketers to researchers.
Mozenda - The Data Extraction Giant
Mozenda's reputation as a data extraction giant is well-earned. It's a service that towers above the competition, trusted by a third of Fortune 500 companies. This alone speaks volumes about its reliability, scalability, and robustness.
Web Scraping Made Simple
Web scraping can be a complex process, but not with Mozenda. Its user-friendly interface makes it easy to navigate and operate, turning complex data extraction tasks into simple, manageable processes. This simplicity, however, does not compromise its power or functionality.
Data for Diverse Needs
Mozenda understands that needs vary from one professional to another. That's why it's designed to serve a myriad of functions. Whether it's for sales, marketing, finance, operations, strategy, growth, or research, Mozenda can turn millions of web pages into actionable data.
Reliable and Robust
Reliability is a key factor when it comes to data extraction. With Mozenda, you can rest easy knowing you're using a tool that's been tried, tested, and trusted. Its robust nature ensures it can handle large-scale data extraction tasks without breaking a sweat.
Scalable Solutions for Every Business
Mozenda prides itself on being a scalable solution. Whether you're a small business or a large corporation, it can tailor its services to suit your specific needs. This flexibility makes it an ideal choice for businesses of all sizes.
The Ultimate Tool for Digital Professionals
Mozenda is a tool built for the digital age. It's perfect for developers, designers, SEO gurus, webmasters, affiliate marketers, growth hackers, data analysts, and content creators. With Mozenda, extracting data from the web is as easy as clicking a button.
Mozenda - Your Data Extraction Partner
In a world where data is king, Mozenda reigns supreme. It's not just a tool, but a partner that can provide you with the data you need to make informed decisions. If you're looking for a reliable, robust, and scalable data extraction solution, Mozenda should be your first port of call.
Other Tools Like
Mozenda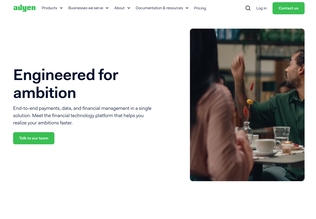 Adyen
adyen.com
Paid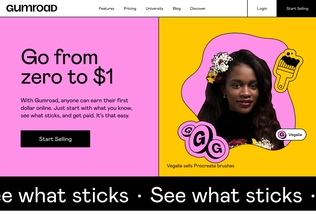 Gumroad
gumroad.com
Paid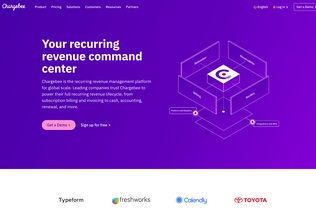 Chargebee
chargebee.com
Trial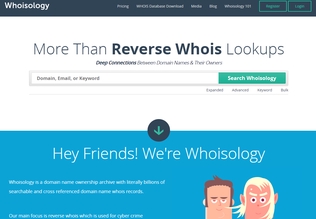 Whoisology
whoisology.com
Trial
Comments