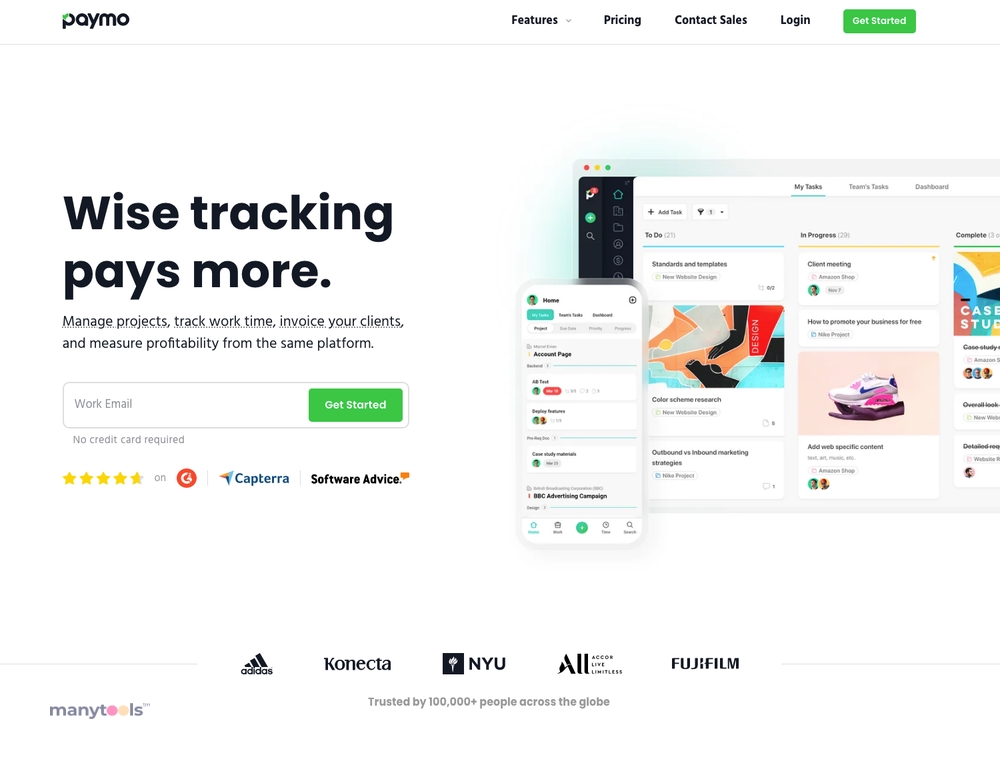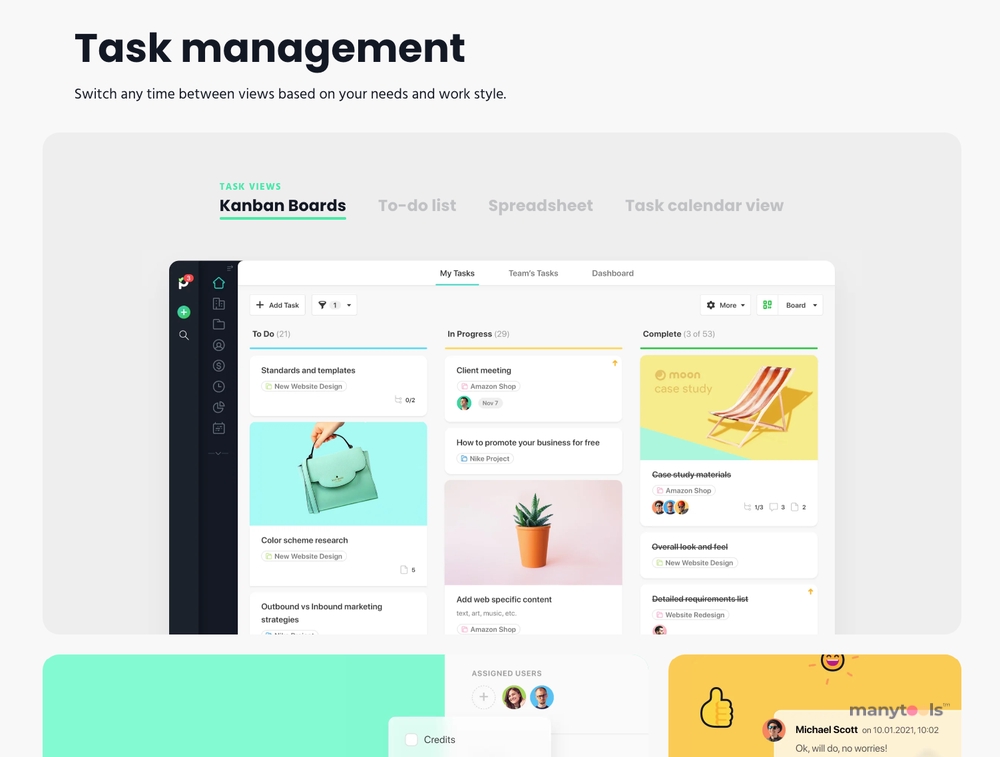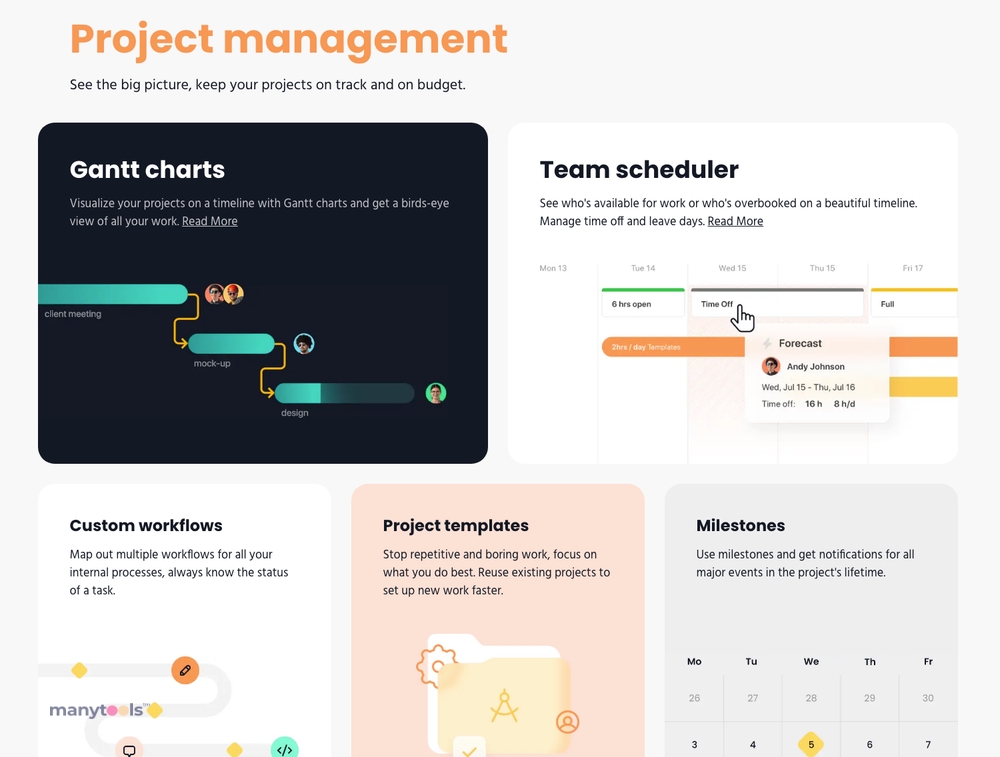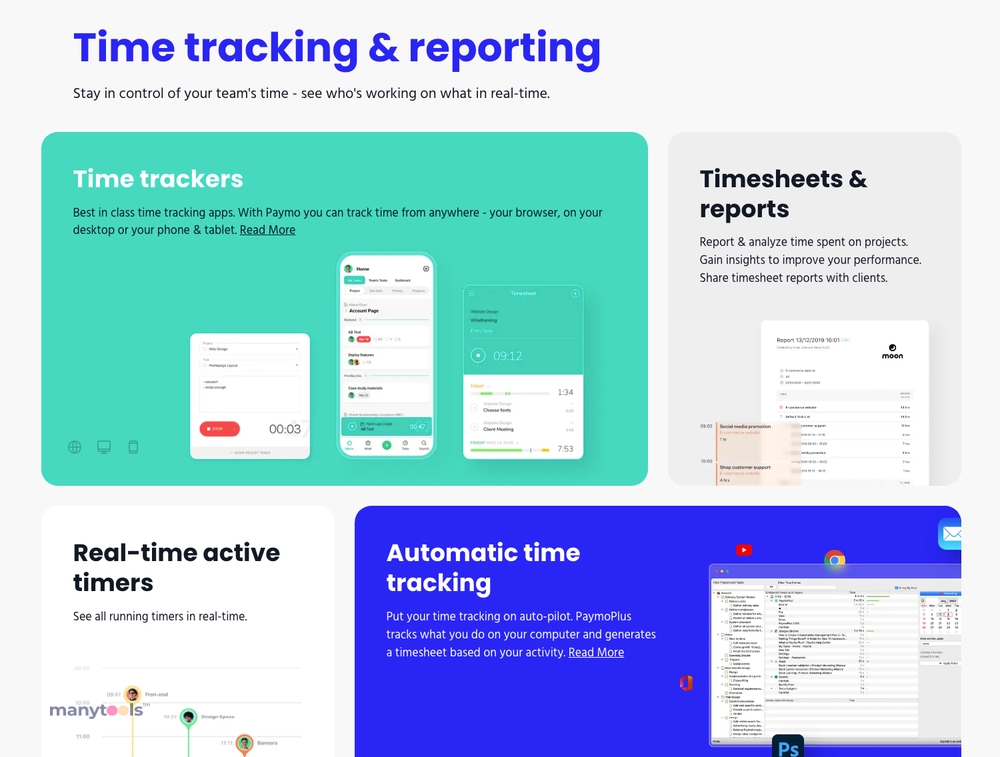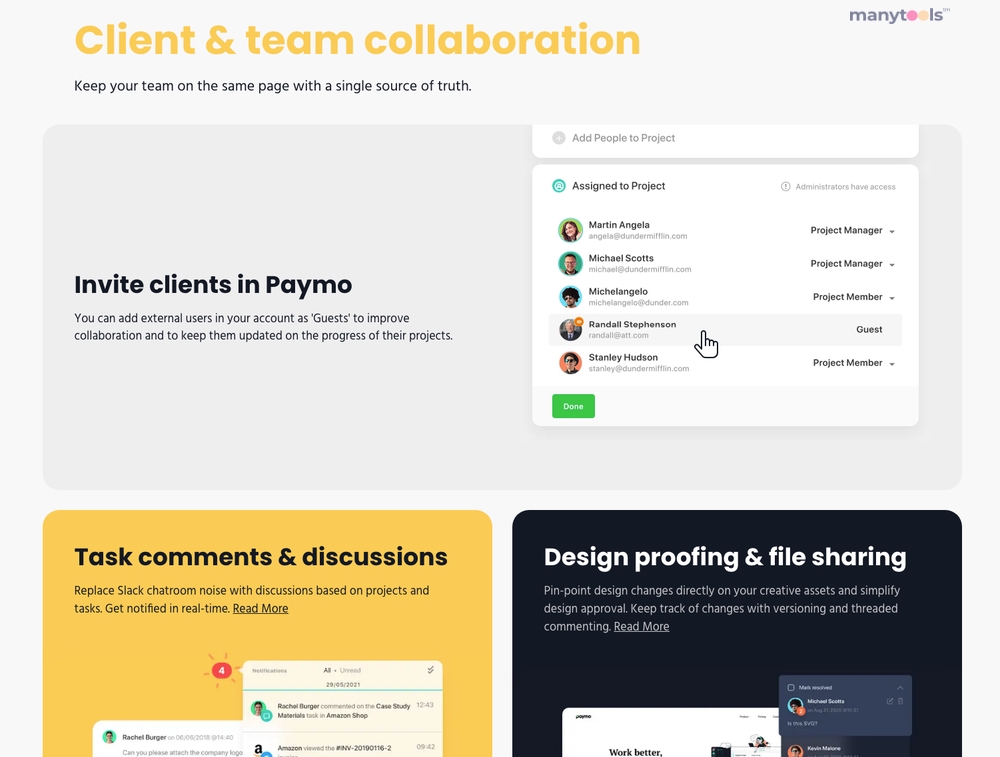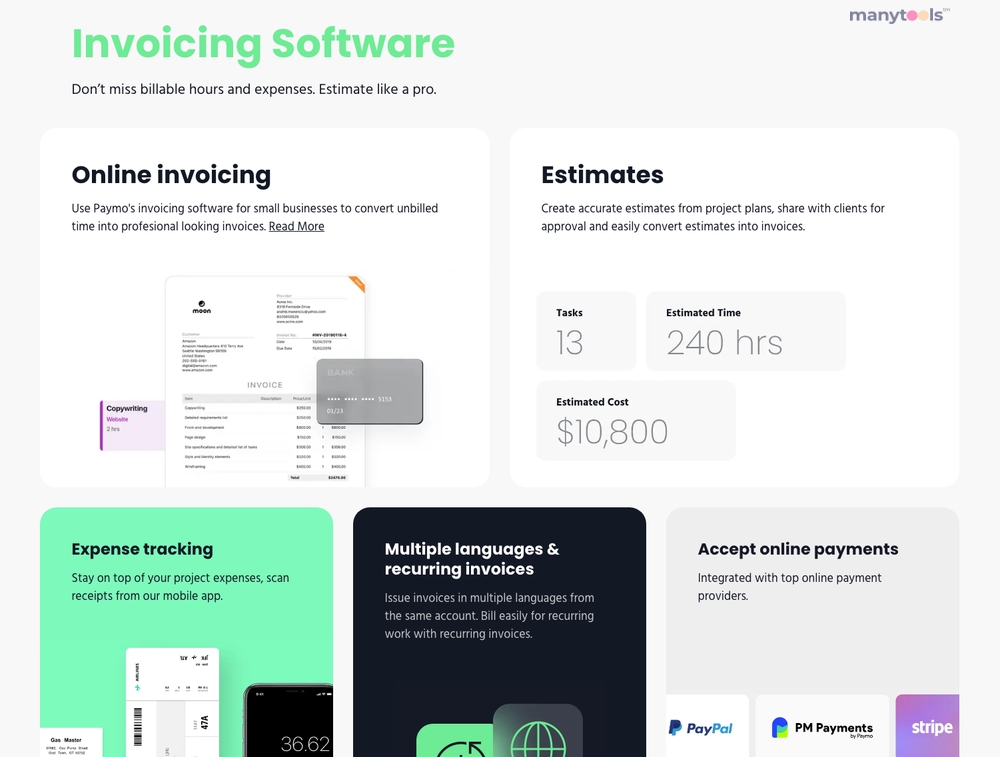 Paymo - A One-Stop Solution for Businesses
If you're a project manager, freelancer, or small business owner, then you're likely familiar with the challenge of juggling multiple tasks at once. Enter Paymo - a comprehensive platform designed to streamline your business operations. It brings together project management, time tracking, and invoicing into one convenient location.
Revolutionizing Project Management
Paymo simplifies project management with its advanced yet user-friendly features. It enables users to plan and schedule projects, assign tasks, and monitor project progress. With its visual project timeline, you can easily spot dependencies and potential bottlenecks. You can also share project updates and collaborate with your team in real time. The tool's flexibility and functionality make it a dream come true for project managers.
Efficient Time Tracking
One of the standout features of Paymo is its time-tracking capability. It allows users to track the time spent on each task accurately. This feature is a boon for freelancers and businesses that bill by the hour. It ensures that every minute of work is accounted for, leading to accurate invoicing and improved productivity.
Invoicing Made Easy
Every business knows the importance of prompt and accurate invoicing. Paymo excels in this area by providing an easy-to-use invoicing system. You can generate detailed invoices based on tracked time and expenses, customize their look, and even schedule them to be sent automatically.
Insightful Reporting
To make informed business decisions, you need data. Paymo provides detailed reports that give you insights into project profitability, budgeting, and team performance. These actionable insights can help you understand where you are excelling and where improvements may be needed.
The Power of Accessibility
One of the highlights of Paymo is its accessibility. With its mobile app, you can manage your projects, track time, and invoice clients on the go. This feature ensures that you stay productive, no matter where you are.
Final Thoughts
Paymo is a complete business management tool that promises to make your life easier. It's a powerhouse that simplifies project management, time tracking, and invoicing, allowing you more time to focus on growing your business. Its robust features and intuitive interface make it a valuable asset for any business.
Try Paymo today and experience a new level of business efficiency. You might just wonder how you ever managed without it.
Paymo offers a wide array of tools for businesses and teams to stay organized and productive, ranging from time tracking and financial management to employee monitoring and project management. With a web timer, desktop widget, and active timer, it facilitates timesheet creation and generates live reports to enhance workflows. Additionally, the leave planner and employee scheduling program help keep staff and internal operations on track. However, the mobile app doesn't perform as well as the desktop version, and the software can be somewhat challenging to navigate. Those new to time-tracking software may require assistance in learning how to use it. The pricing is another downside. The Starter plan begins at US$4.95/user/month, but for the complete management solution, be prepared to pay US$20.79/user/month. That's not inexpensive, and for those not based in the US, the payment system integration can be somewhat restrictive. Therefore, if you're running an international operation, you may want to consider other options. Despite these limitations, Paymo could still be a suitable option for businesses or teams seeking a comprehensive time-tracking and project management tool. However, the mobile app's limitations and the software's learning curve may pose challenges, particularly for new users.
Other Tools Like
Paymo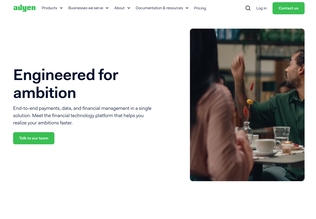 Adyen
adyen.com
Paid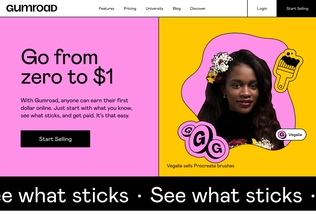 Gumroad
gumroad.com
Paid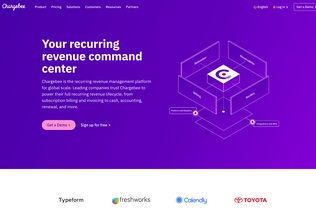 Chargebee
chargebee.com
Trial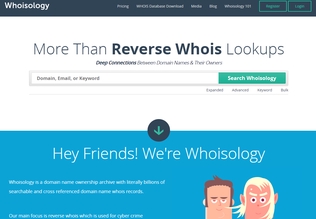 Whoisology
whoisology.com
Trial
Comments