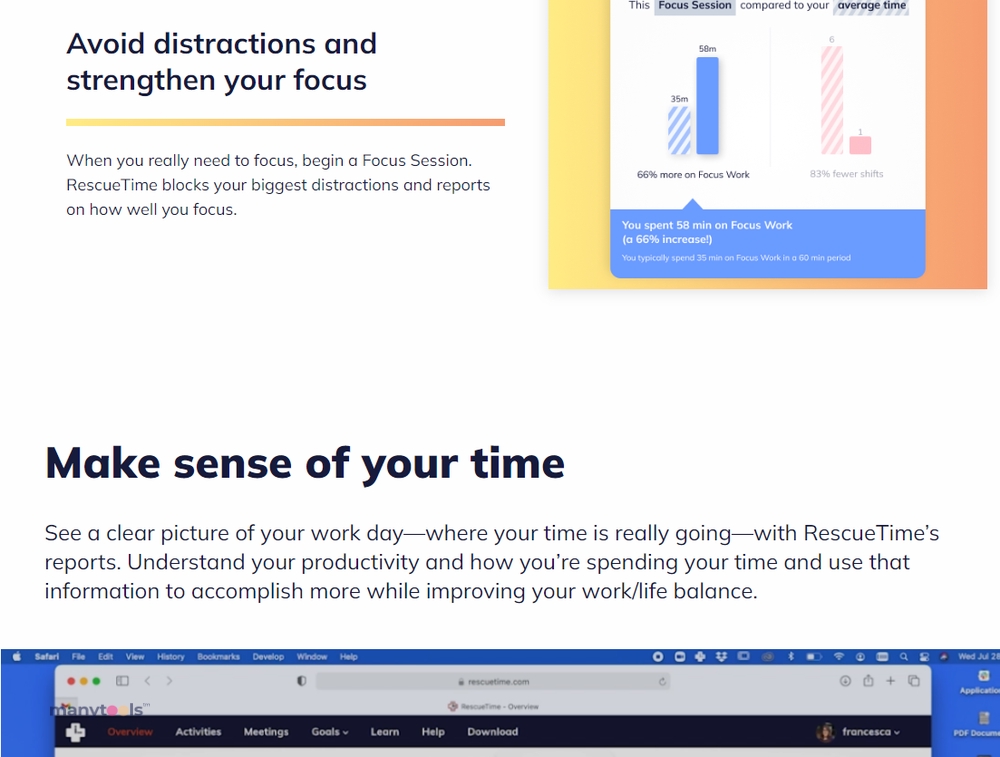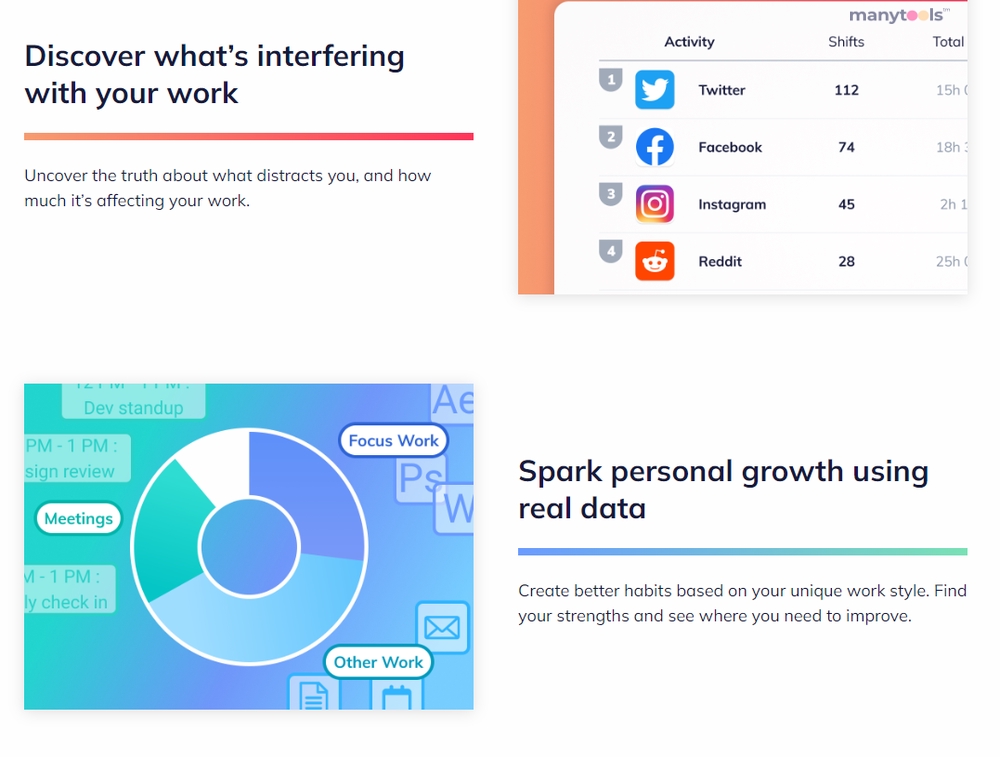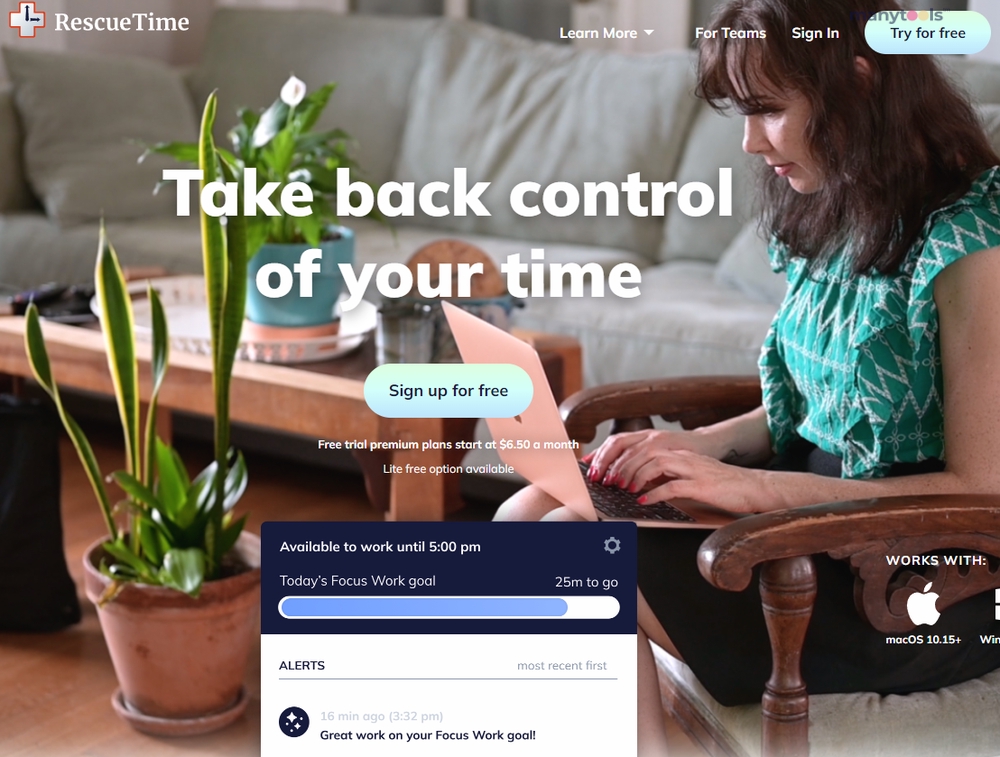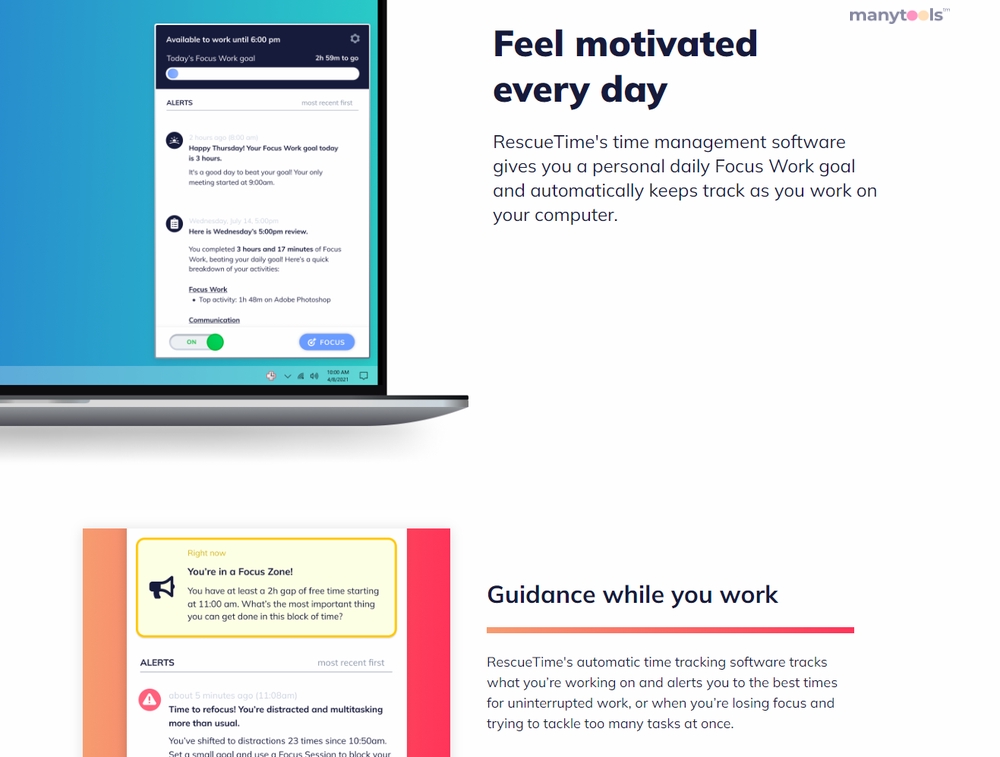 Introduction to RescueTime
RescueTime is a robust, fully automated time-tracking software that's making waves in the digital realm. It's designed to help you regain control of your time, a commodity that many of us often feel is slipping through our fingers.
RescueTime: The Power-Packed Solution
This resourceful tool is not just another time tracker. It's a comprehensive solution designed to help you understand how you spend your time, ignite productivity, and master work-life balance. RescueTime provides detailed reports and insightful data, showing you where your hours are going - a reality check for time management.
Regain Control of Your Time
RescueTime's primary mission is to help users take back control of their time. The software does this by running securely in the background on your computer or mobile device, tracking time spent on applications and websites. The data is then beautifully presented in an easy-to-understand format, giving you a clear picture of your time expenditure.
Automated Time Tracking
One of the standout features of RescueTime is its ability to automatically track time. Gone are the days of having to manually clock in and out or remember to start a timer. RescueTime does all the heavy lifting for you, leaving you free to focus on your work.
Boost Your Productivity
RescueTime isn't just about showing you how you spend your time, it's about helping you spend it better. The software provides productivity scores, detailed reports, and tools to set and track goals. With RescueTime, you can see which habits are holding you back and take steps to boost your productivity.
Work-Life Balance
As the boundary between work and personal life becomes increasingly blurred, RescueTime helps maintain a healthy balance. By showing you how much time you spend on different activities, it allows you to adjust your habits and ensure that you're not neglecting any important aspects of your life.
Start Free Trial
RescueTime offers a free 14-day trial, so you can test out the software and see how it can revolutionize the way you manage your time. With no strings attached, it's a risk-free opportunity to discover a more productive, balanced, and controlled digital life.
Closing Thoughts on RescueTime
RescueTime is more than just a time management tool. It's a comprehensive solution that provides valuable insights into your daily habits, helps boost productivity, and promotes a healthy work-life balance. With its automated time tracking and detailed reports, RescueTime is a game-changer for anyone looking to take control of their time.
RescueTime Review-Features, Pros, Cons and Alternative App
RescueTime is an exceptional time-management tool that assists in analyzing how we spend our time and establishing focus goals. Its valuable features, including real-time alerts and comprehensive reports, can maintain your motivation. Therefore, if you're seeking an app to regain control of your time, give it a try.
RescueTime Review 2023: It It Worth The Hype (Discount Code $36)
RescueTime software does have some limitations, such as the inability to track tasks, the absence of project tracking, excessive monitoring, no iOS support, and, most importantly, overly lenient time tracking. However, the main concern with RescueTime is determining which activities are inefficient and which are not. But, do you really care about the specific websites your employees visit during work hours? Alternatively, is it more crucial to ensure they complete their tasks on time? It's worth mentioning in this RescueTime review that as long as your employees meet their deadlines and deliver quality work, their YouTube or other site usage may not matter to you.
Honest Review: RescueTime
RescueTime serves as a time tracking and employee management solution aimed at enhancing productivity for organizations. One appealing aspect of RescueTime is its Focus Time feature, which aids employees in staying on course and accomplishing their objectives by minimizing distractions. Additionally, you can tailor your focus sessions to fit your preferences and timetable. RescueTime also provides comprehensive report insights and allows users to set customized goals. However, I believe there are certain aspects where RescueTime could improve, such as refining the aesthetics of its reports and broadening the scope of integration options. Moreover, the mobile app tends to crash and has a subpar rating of 3.6/5 stars on the Google Play Store. Taking everything into account, RescueTime is a decent tool for enhancing productivity and managing workloads. However, the software could truly excel if it incorporated more specialized time tracking features like GPS tracking or a time clock.
Other Tools Like
RescueTime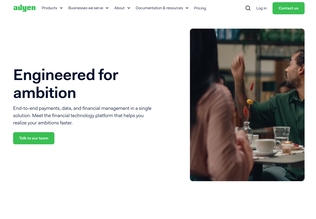 Adyen
adyen.com
Paid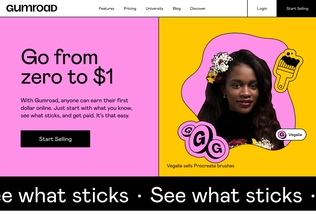 Gumroad
gumroad.com
Paid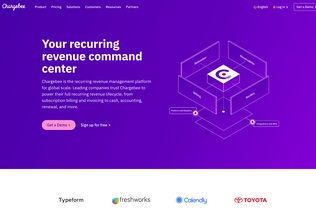 Chargebee
chargebee.com
Trial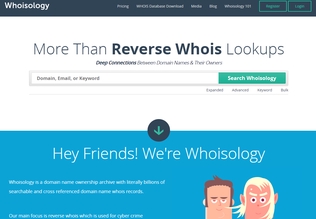 Whoisology
whoisology.com
Trial
Comments