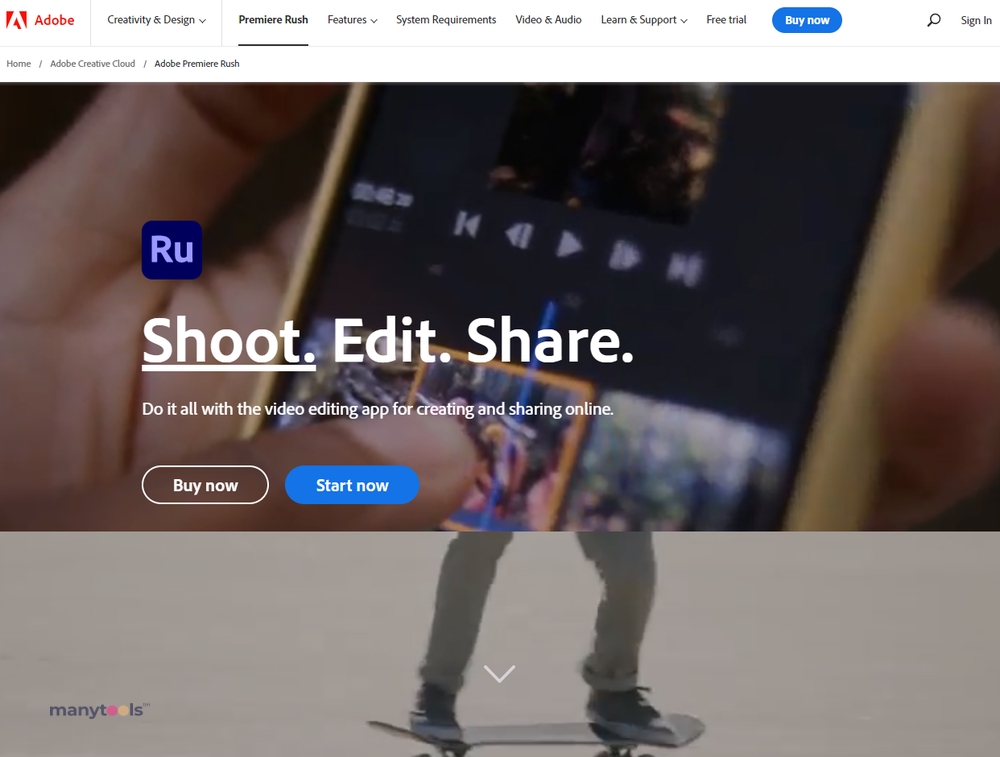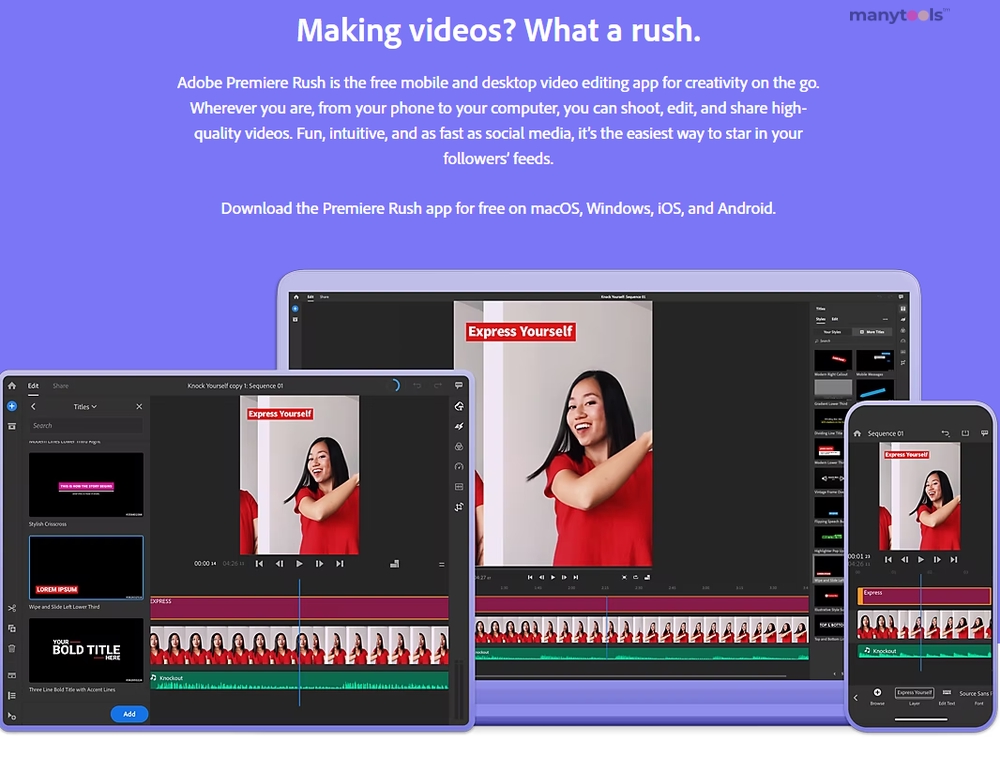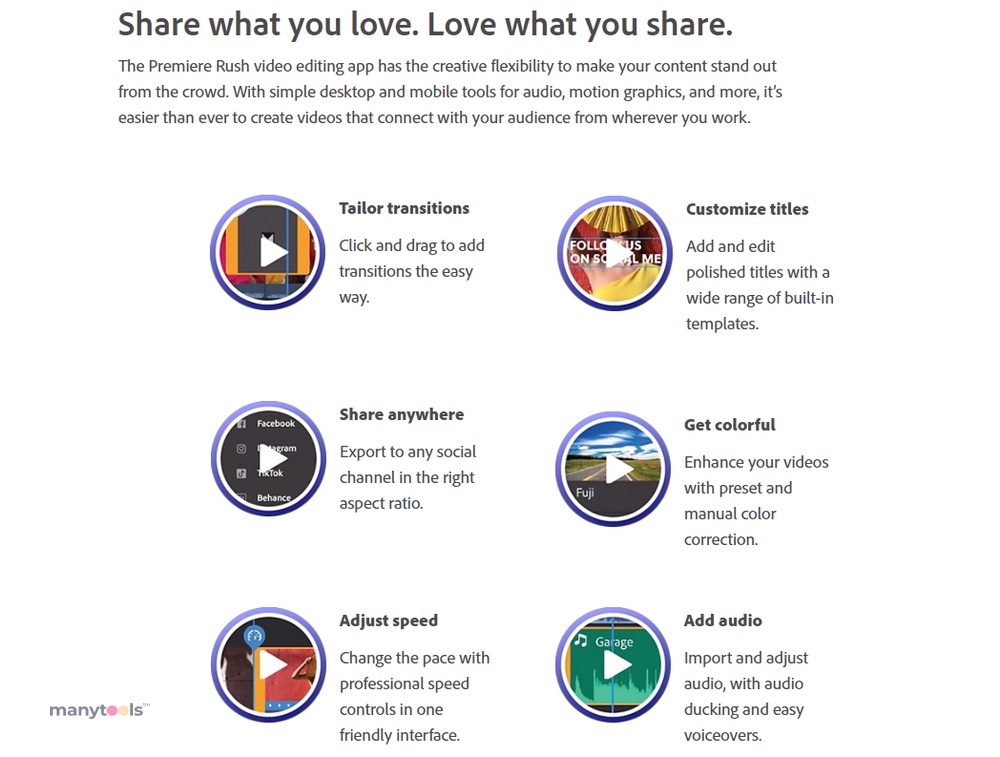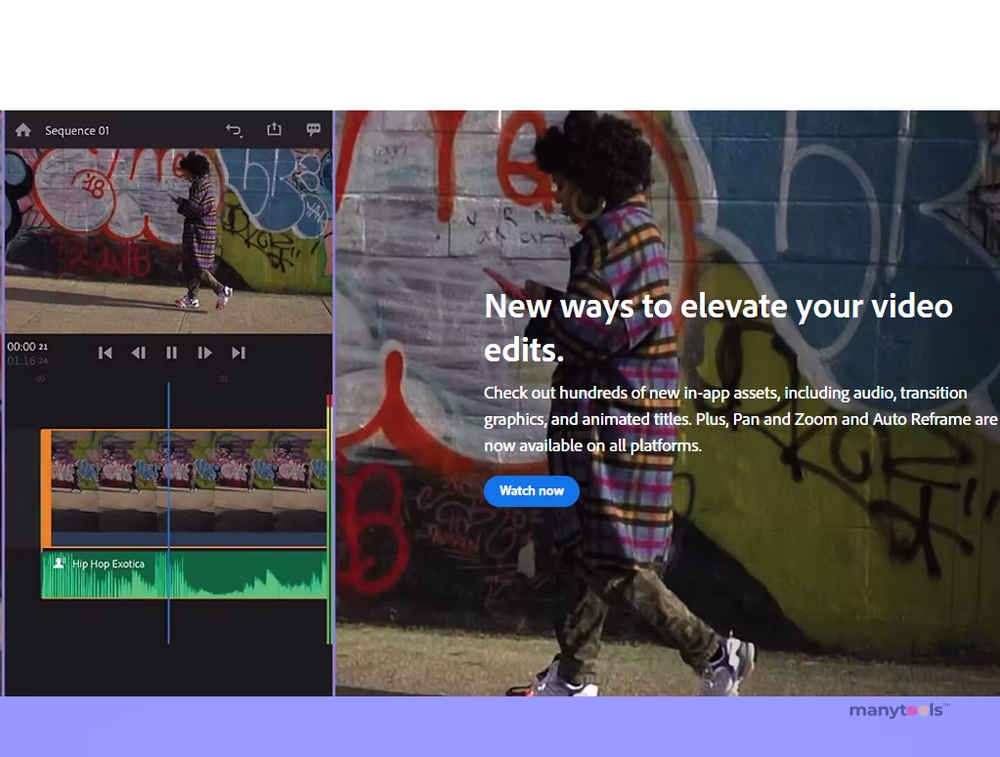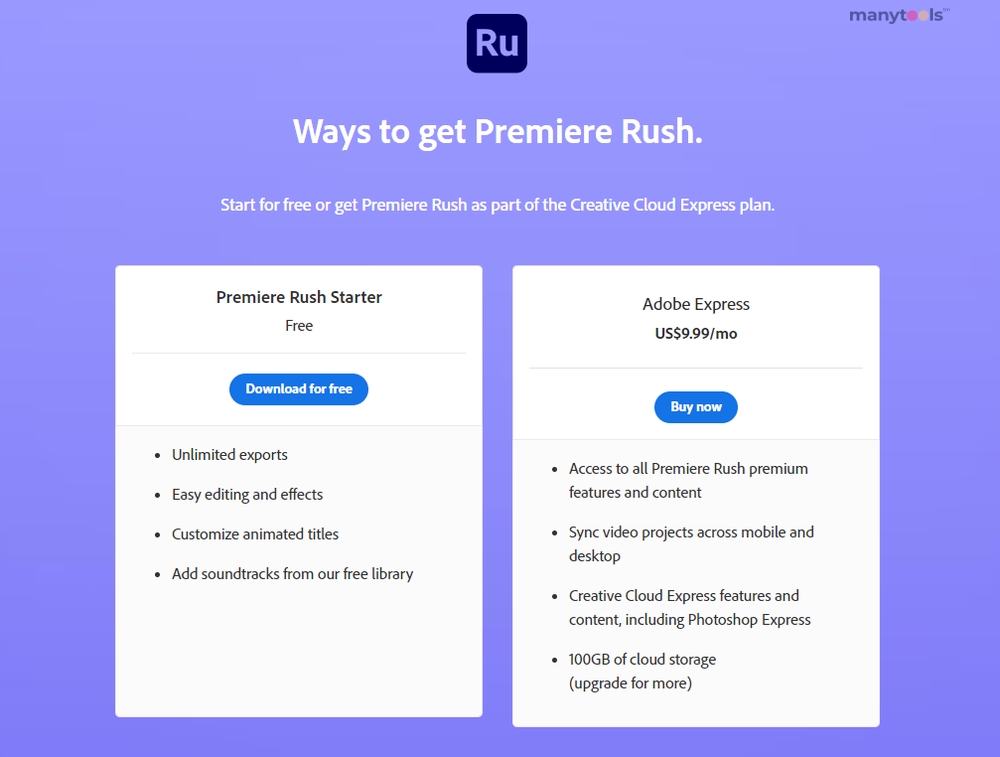 The Ultimate Video Editing Solution
Meet Adobe Premiere Rush, a remarkable video editing application designed to enhance your mobile and desktop video editing experience. This tool guarantees an easy, smooth, and effective process to create, edit, and share videos anywhere, anytime.
Demystifying Adobe Premiere Rush
Adobe Premiere Rush is a free all-in-one video editing app that brings professional-level editing to your fingertips. It allows users to shoot high-quality videos and then edit them to perfection. It's a must-have tool for content creators, marketers, and digital professionals who need to produce amazing video content on-the-go.
Innovation at Your Fingertips
The strength of this tool lies in its simplicity and accessibility. It's a video editing app that fits right into your pocket, enabling you to craft professional-quality videos from your mobile device. It puts the power of Adobe's acclaimed Premiere Pro software into a format that's easy to use and understand, making it a life-saver for busy professionals.
Adobe Premiere Rush Features
Adobe Premiere Rush stands out with its impressive feature set. It offers multi-track timeline editing, customizable titles, and adjustable speed controls for slow and fast motion. These features are complemented by built-in camera functionality, which allows users to capture high-quality footage directly from the app.
Editing and Sharing Made Easy
With Adobe Premiere Rush, you can easily share your edited videos across various platforms in just a few clicks. It offers integrated sharing to popular social media channels, including YouTube, Instagram, Facebook, and Behance. This makes it a go-to tool for digital professionals looking to streamline their content creation and distribution process.
Accessibility and Compatibility
One of the biggest advantages of Adobe Premiere Rush is its cross-platform compatibility. It works seamlessly on iOS, Android, and desktop platforms, ensuring that you can continue working on your project, no matter where you are.
Why Choose Adobe Premiere Rush?
In a world where digital content creation is pivotal, Adobe Premiere Rush emerges as a trusted companion. It empowers users to create, edit, and share videos with ease, making it an essential tool for anyone looking to streamline their content creation process.
Embrace the future of content creation with Adobe Premiere Rush. It's time to bring your video editing game to the next level.
Other Tools Like
Adobe Premiere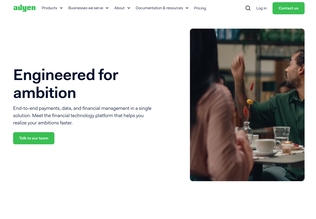 Adyen
adyen.com
Paid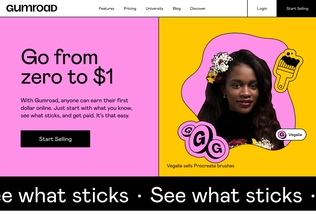 Gumroad
gumroad.com
Paid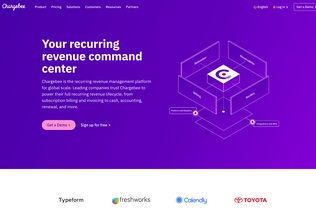 Chargebee
chargebee.com
Trial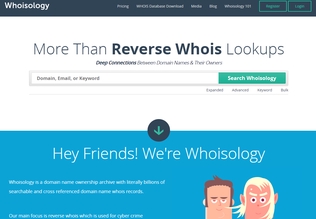 Whoisology
whoisology.com
Trial
Comments