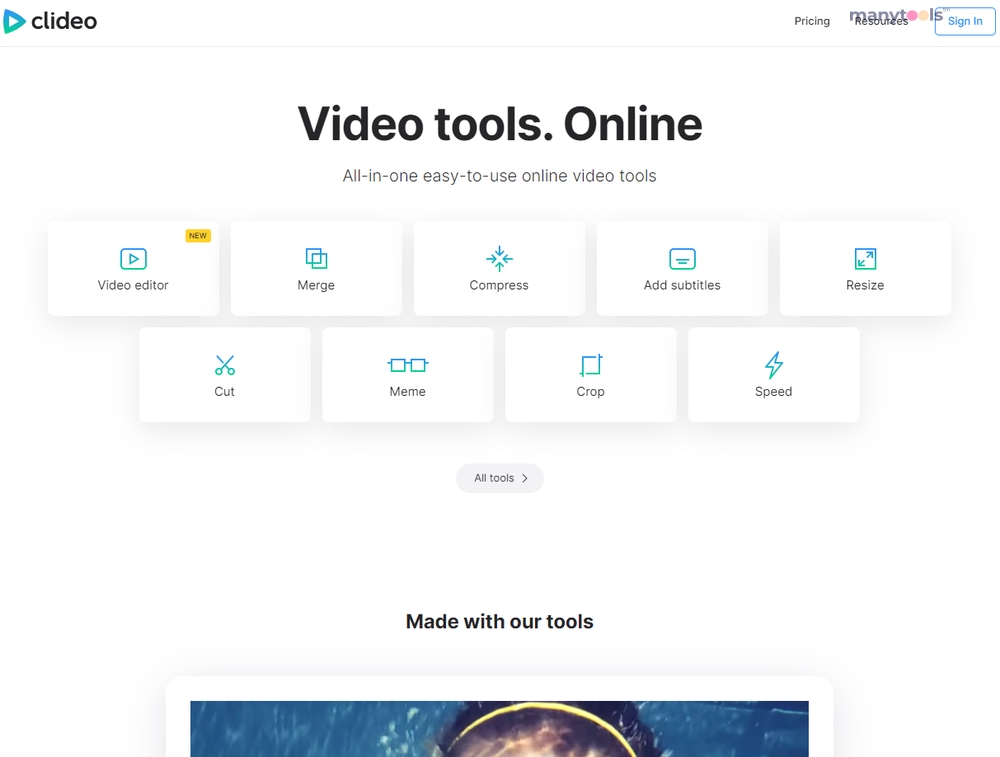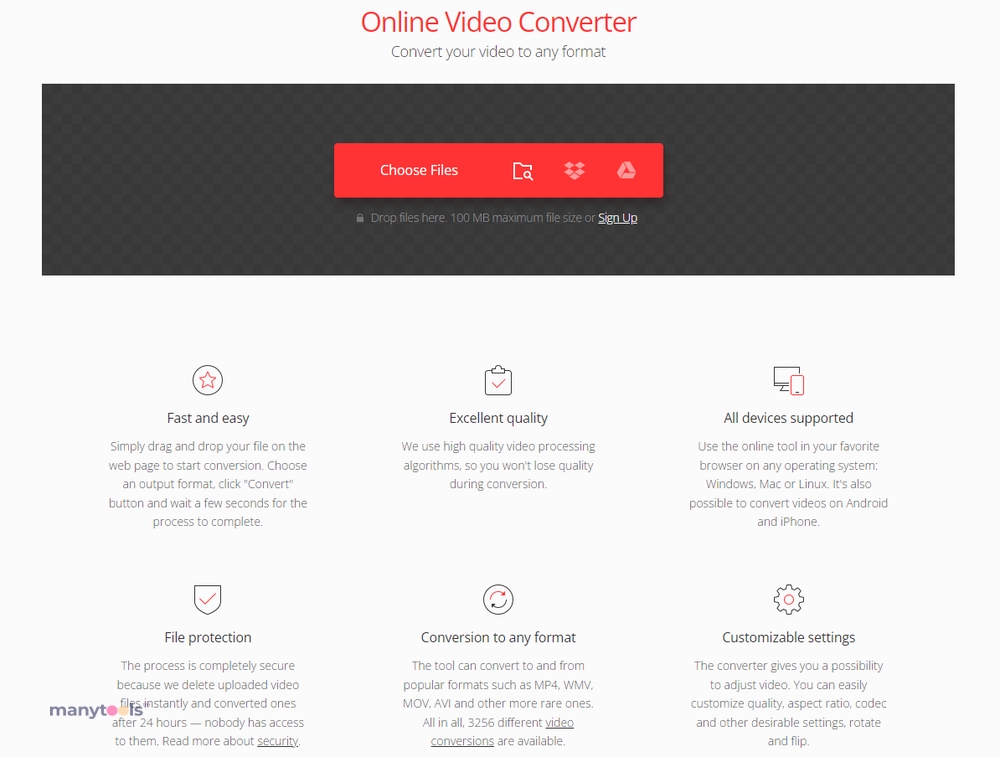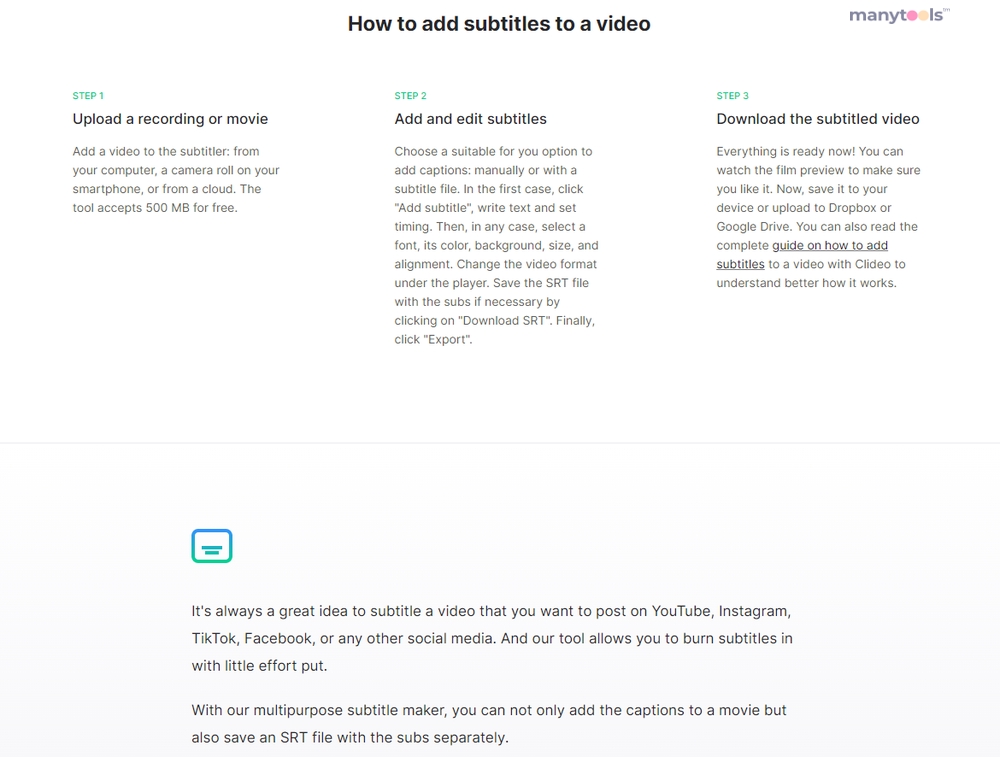 Discover the Power of Clideo
Meet Clideo – an online platform that redefines simplicity in video editing. Acting as your reliable partner, Clideo takes away the complexity typically associated with video editing, allowing you to focus on bringing your creative ideas to life.
A Haven for Video Editing
Clideo's strength lies in its ability to cater to different needs. Whether you want to edit video files, images, or even GIFs, Clideo is up to the task. This tool is not just about editing. It's about providing a user-friendly environment where you have the freedom to create, modify and share your work with ease.
Effortless Usability
Clideo's user interface is a breath of fresh air. It's designed to be intuitive and straightforward, allowing you to navigate through different features effortlessly. The simple design takes away the usual learning curve associated with video editing tools. Whether you're a beginner or a seasoned pro, you'll appreciate the ease of use that Clideo offers.
Free to Use
One of the standout features of Clideo is that it's free. Yes, you read that right. This platform gives you access to a robust set of video editing tools without charging you a penny. It's a refreshing change in a world where most quality tools come with a hefty price tag.
Quality Output
Despite being a free tool, Clideo doesn't compromise on quality. The platform ensures that your edited videos, images, and GIFs maintain their original quality. This commitment to quality makes Clideo a tool you can trust for your editing projects.
Platform Compatibility
Clideo understands the importance of being accessible. That's why the tool is compatible with all major operating systems. Whether you're a Mac user or a Windows fan, you can easily access Clideo on your preferred platform. The tool also works seamlessly with all major browsers, making it even more accessible to users.
The Ultimate Creator's Tool
Clideo is more than just a video editing tool. It's a platform that empowers creators, giving them the necessary tools to bring their visions to life. With its easy-to-use interface, wide range of editing tools, and commitment to quality, Clideo is truly a gem for developers, designers, SEO gurus, webmasters, affiliate marketers, growth hackers, data analysts and content creators.
Clideo is a browser-based video maker that offers user-friendly tools. However, its features can feel disconnected when used individually. The recent addition of the Online Video Editor combines most of these tools into a polished interface, enabling users to easily cut a project and apply basic effects to their clips.
Other Tools Like
Clideo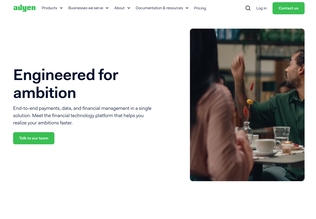 Adyen
adyen.com
Paid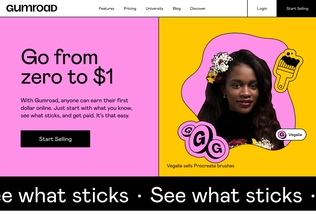 Gumroad
gumroad.com
Paid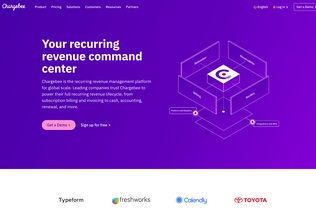 Chargebee
chargebee.com
Trial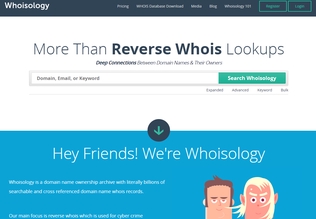 Whoisology
whoisology.com
Trial
Comments