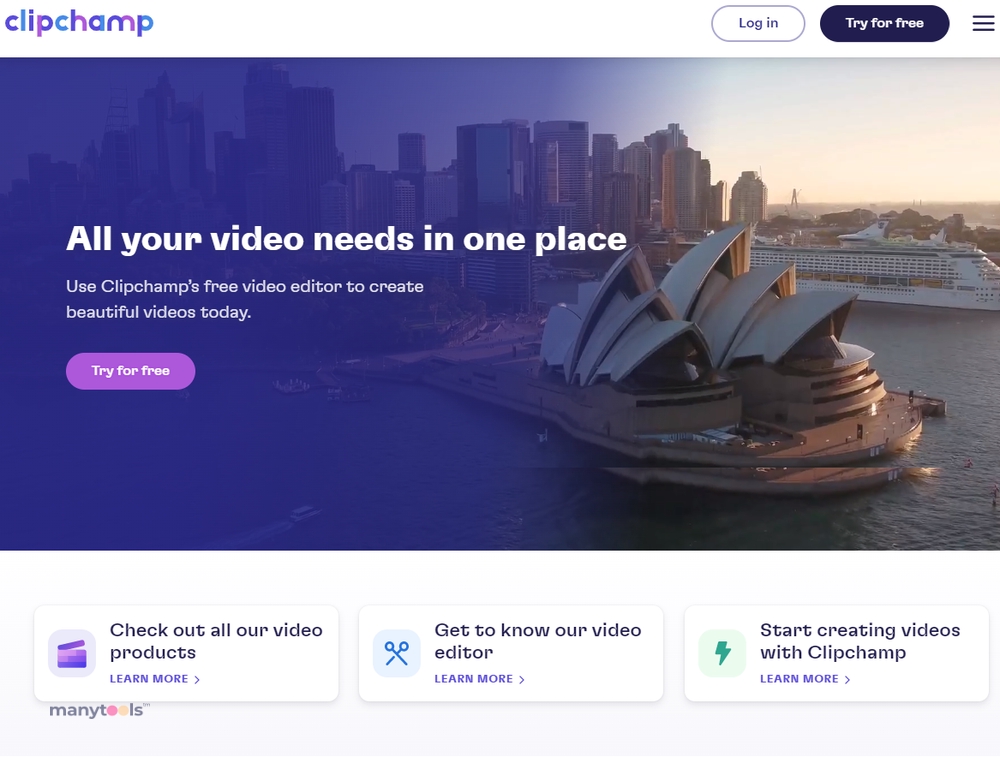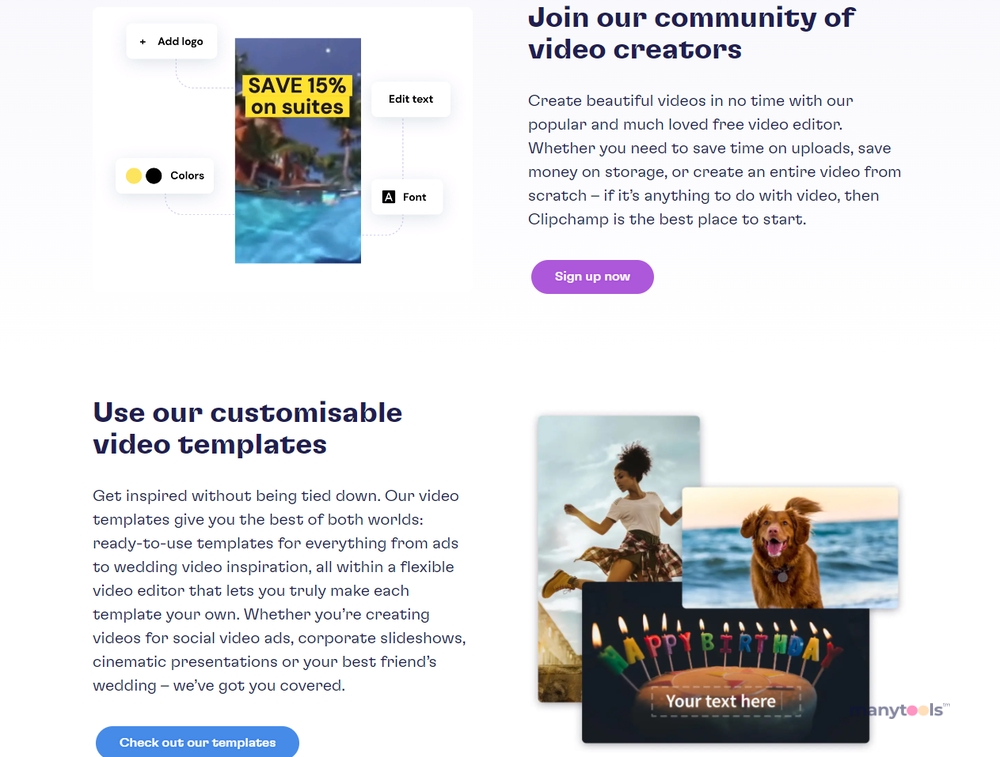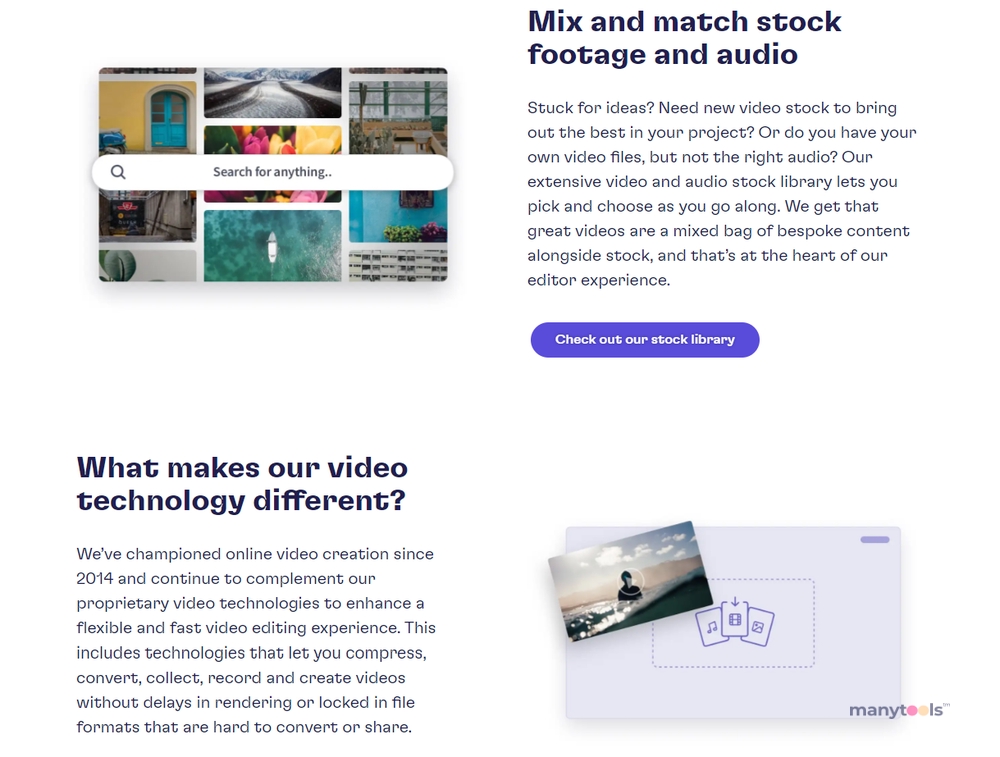 Welcome to Clipchamp, your next stop for a quick and seamless video editing experience. This ingenious platform empowers everyone, from beginners to professionals, to create stunning video content in minutes. And the best part? It's absolutely free to use!
Extremely User-Friendly
Clipchamp's winning feature is its user-friendly interface. Its intuitive design ensures that even those with no prior video editing experience can navigate the platform and produce high-quality content. This makes it an excellent resource especially for those who are just starting their journey in video editing.
In-Browser Editing
Perhaps one of the most convenient features of Clipchamp is that it offers in-browser editing. This means that there's no need to download any hefty software onto your device. You can simply head over to the Clipchamp website and begin crafting your masterpiece right away.
Mobile Compatibility
Not at your computer? No problem! Clipchamp understands the fast-paced lifestyle of digital professionals and offers mobile compatibility for those on-the-go moments. Whether you're commuting to work or waiting for a meeting to start, you can utilize those spare minutes to work on your project.
Royalty-Free Content
In addition to its smart tools, Clipchamp also provides a vast library of royalty-free content. This means you can access high-quality stock footage, music, and more to enrich your video content without worrying about copyright issues.
4K Export and Instant Sharing
The platform supports export in 4K resolution, ensuring that your video output maintains the highest quality. Moreover, Clipchamp also allows you to share your work instantly. Whether you want to upload your video to YouTube, share it on social media, or send it via email, you can do so directly from the platform.
A Smart Tool for All
In conclusion, Clipchamp is an all-round tool that caters to the needs of a wide range of digital professionals. Whether you're a developer, designer, SEO guru, webmaster, affiliate marketer, growth hacker, data analyst, or content creator, this platform has something to offer you.
So, why wait? Step into the world of easy and efficient video editing with Clipchamp. You'll wonder how you ever managed without it.
Windows 11 will soon feature a specialized video editing app that is suitable for TikTok and small business marketing. However, the current Photos app in Windows offers a more robust video editing experience.
Clipchamp is an excellent video editor for producing social media content, business videos, or for those just starting in content creation. It can be considered the Canva of video editing, with a user-friendly interface and clearly indicated actions. Its strength lies in the vast template library, but it lacks advanced effects. For full-time video editors, it doesn't compare to more powerful tools like Premiere Pro, Final Cut, or PowerDirector.
Clipchamp video editor review: New pricing model saves app from irrelevancy
Clipchamp is a promising concept that already provides a strong video editing experience, surpassing the capabilities of Microsoft's Photos app. This seems to be acknowledged by Microsoft, as Clipchamp is now included as a built-in app in Windows 11 Insider builds. During my evaluation, I encountered occasional syncing issues and difficulties in locating files, but these were infrequent throughout a week of video editing. Ultimately, Clipchamp stands to benefit from its acquisition by Microsoft. I hope that Microsoft incorporates its cloud processing technology to enable Clipchamp to perform some video processing via the cloud. This would pave the way for video editing on less powerful devices.
Other Tools Like
Clipchamp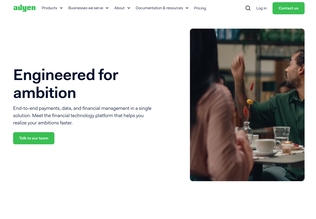 Adyen
adyen.com
Paid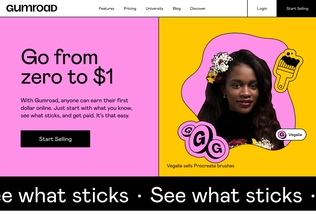 Gumroad
gumroad.com
Paid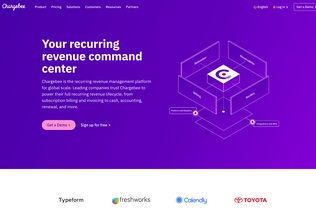 Chargebee
chargebee.com
Trial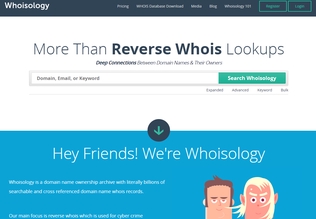 Whoisology
whoisology.com
Trial
Comments