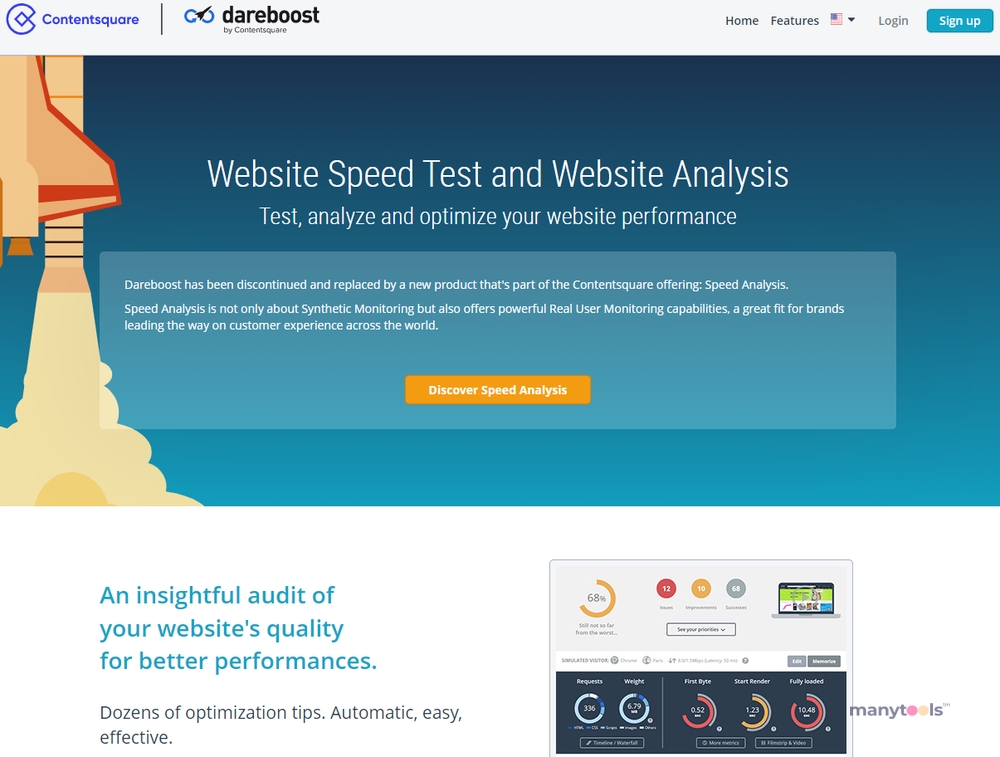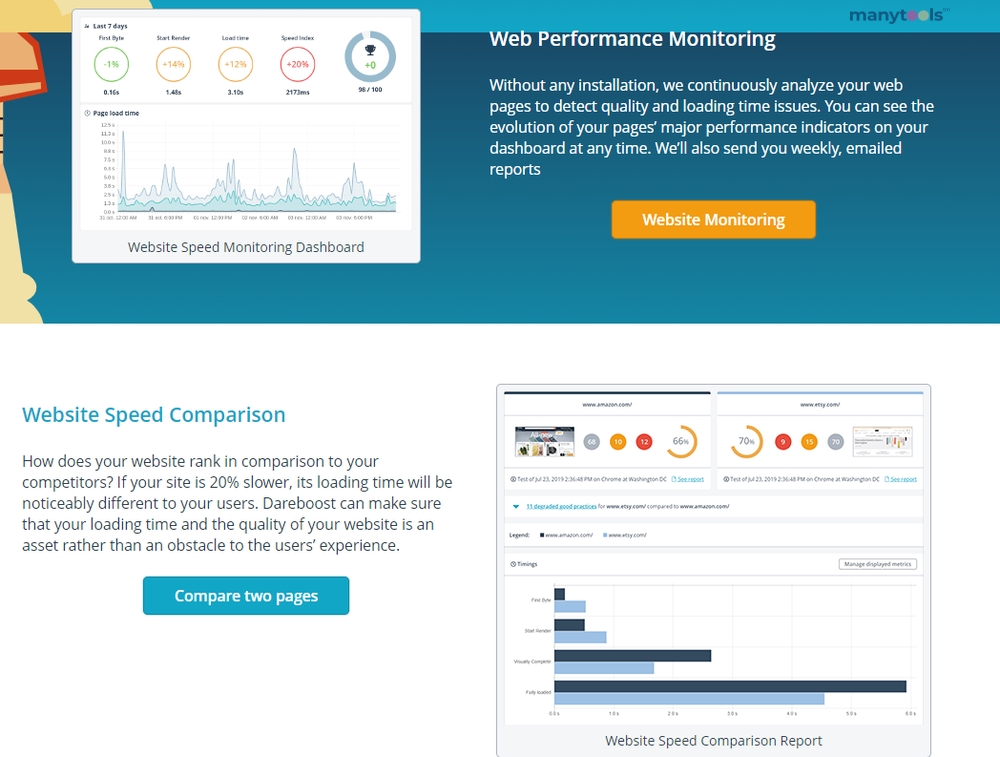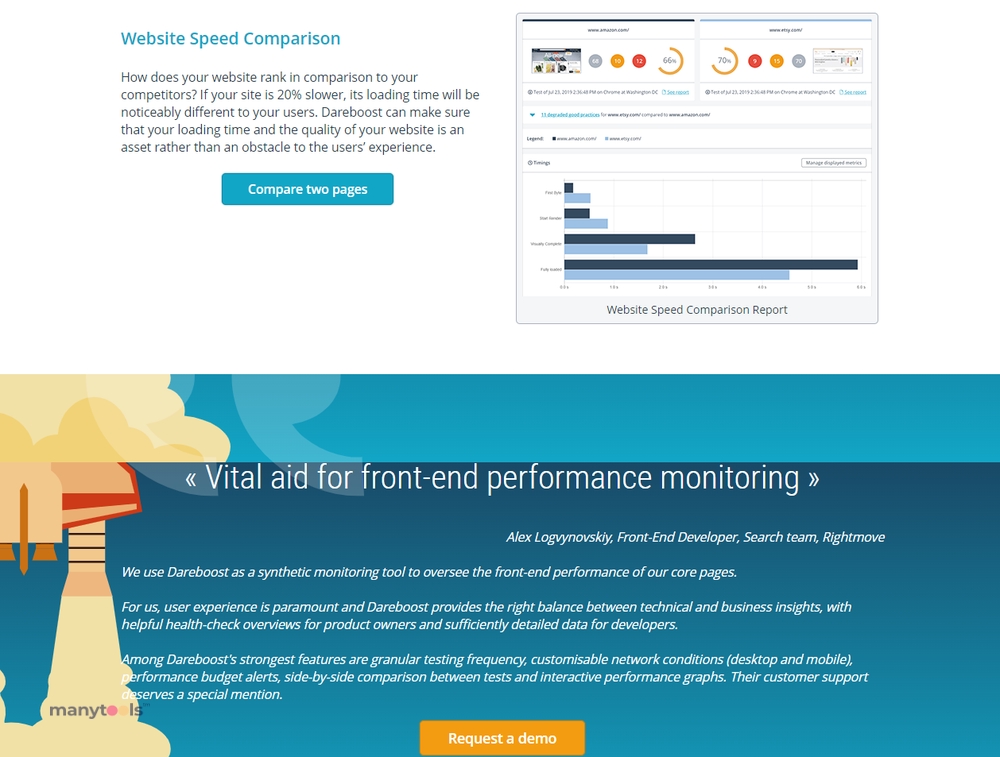 DareBoost: The All-Inclusive Tool for Website Optimization
Introducing DareBoost, an all-in-one platform designed to take your website performance to the next level. This versatile tool serves as your go-to resource for website speed tests, web performance monitoring, and comprehensive website analysis. The main features include speed, SEO, quality, and security analysis.
Revolutionary Speed Testing
DareBoost takes the guesswork out of website performance. Its website speed test feature offers precise, detailed insights about your site's loading speed. With DareBoost, you can identify any issues that might be dragging your performance down and leverage actionable recommendations to optimize your website's loading speed.
Unmatched Performance Monitoring
Stay on top of your website's performance with DareBoost's comprehensive monitoring feature. This tool allows you to track crucial metrics over time, ensuring your site performs optimally at all times. DareBoost provides regular updates, allowing you to promptly address any inconsistencies and maintain a high-performing website.
Extensive Website Analysis
DareBoost is more than just a speed test tool. It offers an in-depth analysis of your website, including SEO, quality, and security evaluations. This allows you to not only improve your site's performance but also its visibility, user experience, and safety.
SEO Analysis
In the competitive digital landscape, SEO is a must. DareBoost offers an extensive SEO analysis, helping you identify gaps and opportunities in your strategy. With detailed SEO reports, DareBoost empowers you to optimize your site for better search engine rankings.
Quality Analysis
User experience plays a key role in the success of any website. DareBoost helps you ensure a top-notch experience for your visitors with its quality analysis feature. From identifying broken links to spotting usability issues, DareBoost leaves no stone unturned.
Security Evaluation
In an era of increasing cyber threats, ensuring your website's security is crucial. DareBoost provides a thorough security analysis, identifying potential vulnerabilities and providing solutions to bolster your site's safety.
DareBoost is an indispensable tool for anyone keen on maximizing their website's performance. Offering a broad range of features and delivering precise, actionable insights, DareBoost is all you need to take your website to the next level. It's not just about improving speed, but enhancing the entire user experience, visibility, and security of your website.
Utilizing DareBoost is quite simple and user-friendly. Signing up for the complimentary version is unnecessary, allowing you to begin running searches immediately from the homepage. DareBoost ranks among the top destinations for evaluating your website's performance. Discovering a more comprehensive website speed analysis elsewhere in the market is challenging, so I wholeheartedly recommend trying this tool. If you find it suitable for your needs, the flexible pricing options ensure you can get started regardless of your budget constraints.
Other Tools Like
DareBoost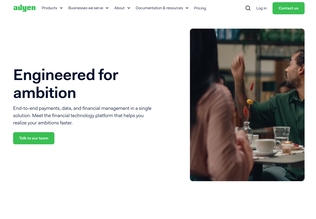 Adyen
adyen.com
Paid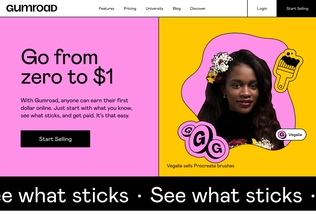 Gumroad
gumroad.com
Paid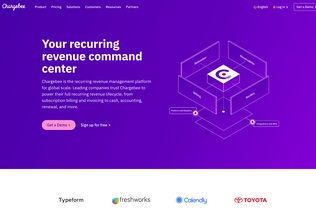 Chargebee
chargebee.com
Trial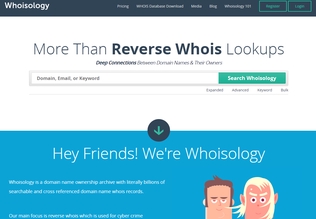 Whoisology
whoisology.com
Trial
Comments