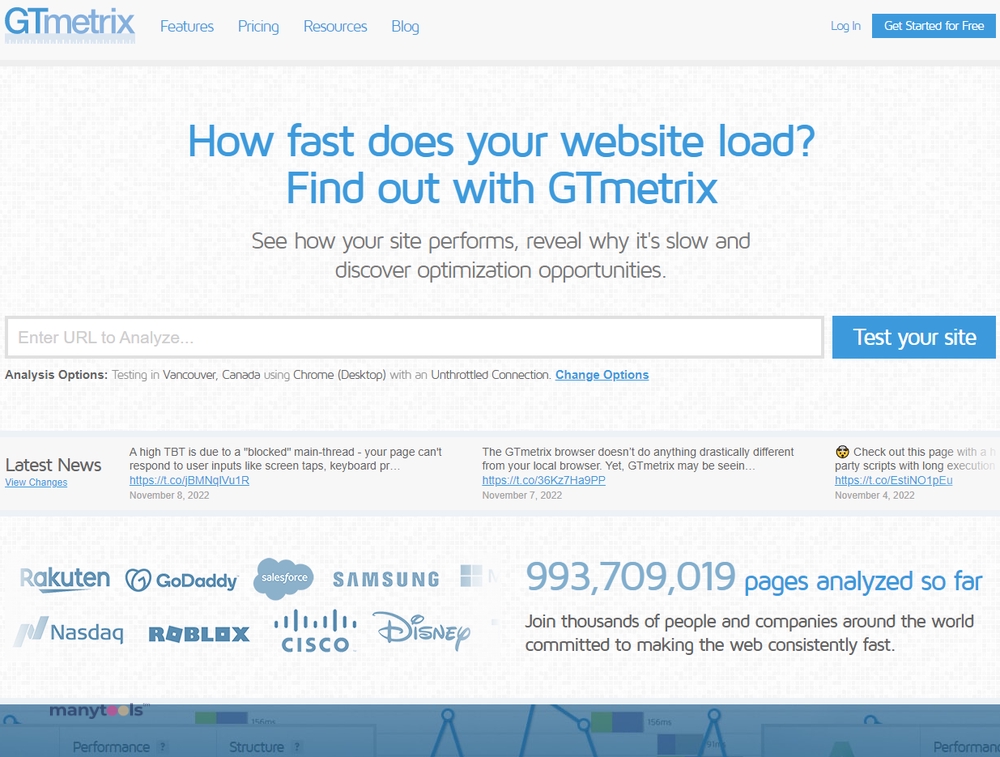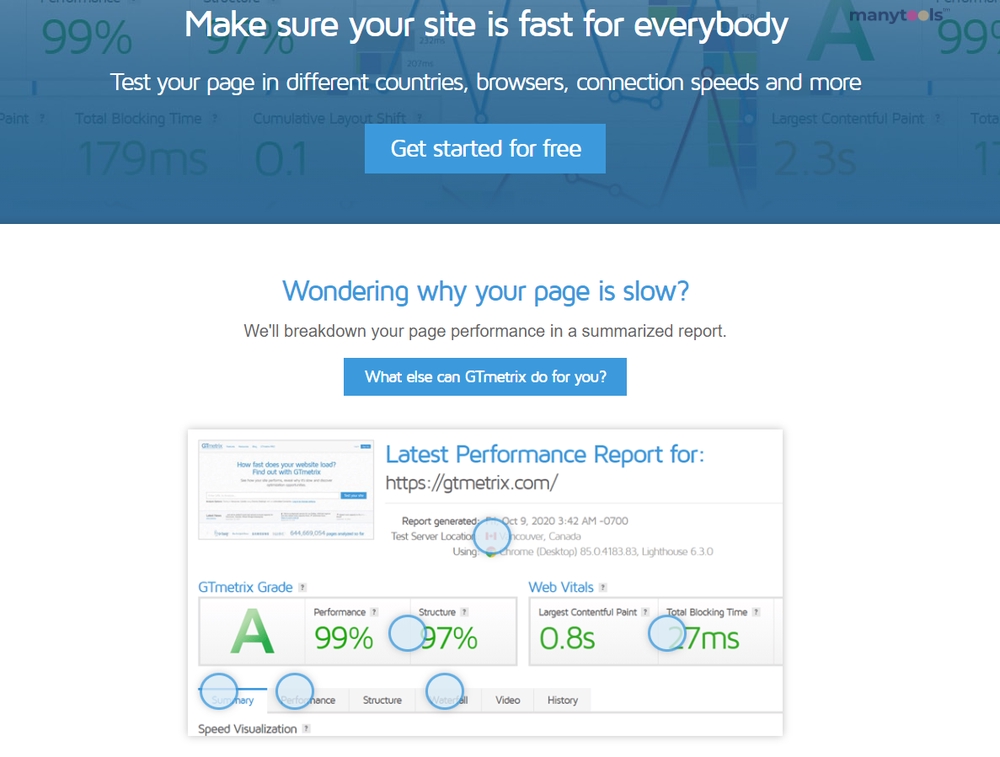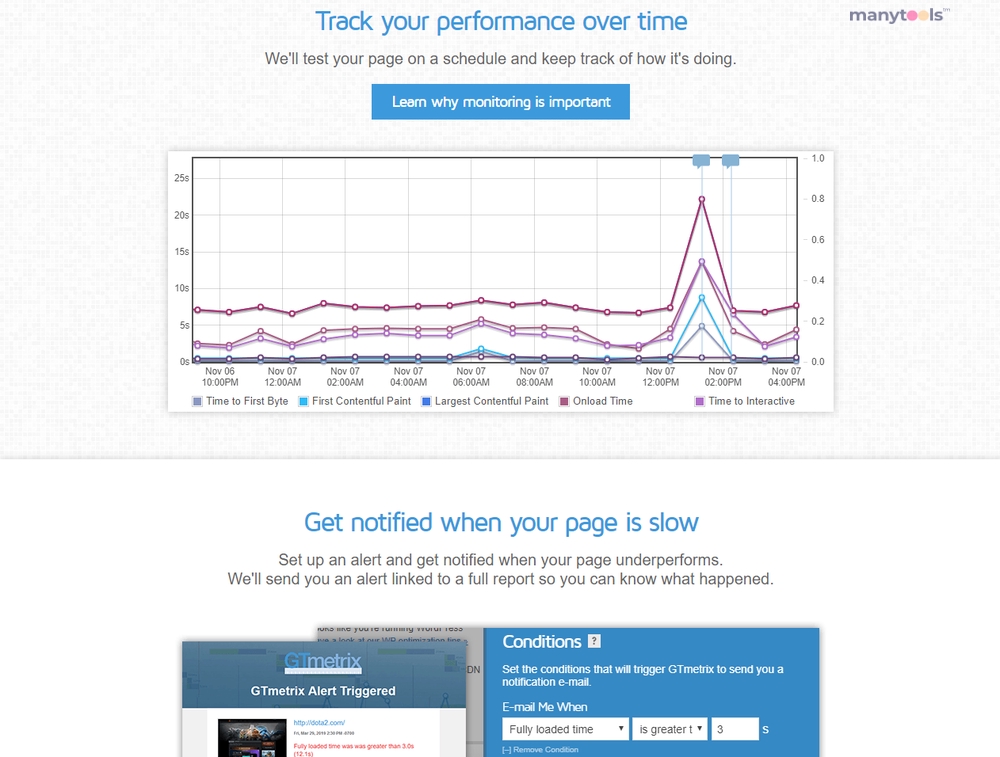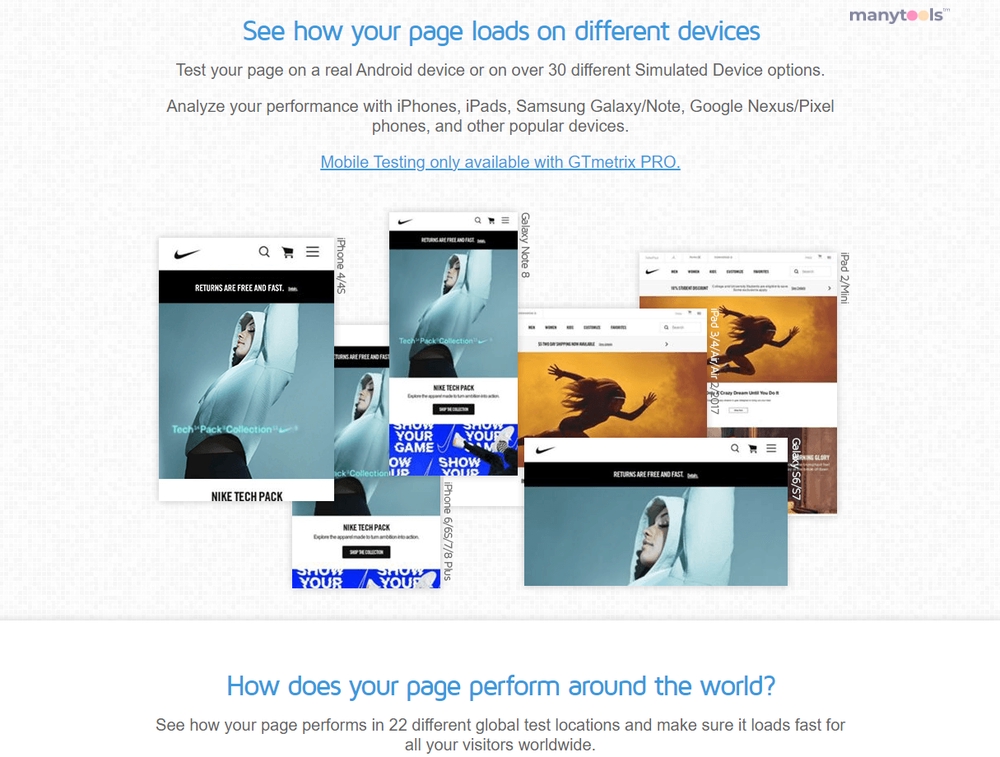 Exploring GTmetrix
Dive into the world of website optimization with GTmetrix, your one-stop solution for website performance testing and monitoring. GTmetrix is no ordinary tool; it's a powerful ally for digital professionals aiming to improve their site's performance.
Understanding GTmetrix
GTmetrix isn't just about measuring your website's speed. It's about providing you with an in-depth understanding of what's slowing your site down and how to improve it. Powered by Lighthouse, GTmetrix generates scores for your pages and provides actionable recommendations for optimization.
GTmetrix Features
A standout feature of GTmetrix is its user-friendly interface that makes complex analysis comprehensible. It offers a variety of features including waterfall charts, video playback, and page load time breakdowns. These features provide a detailed insight into what's happening behind the scenes when your website loads.
Optimization with GTmetrix
GTmetrix isn't just about identifying problems; it's about finding solutions. Each GTmetrix report provides actionable recommendations based on the performance issues identified. These recommendations are easy to understand and implement, making website optimization a breeze.
Free and Accessible
GTmetrix stands out in the crowd with its free accessibility. It allows you to test and monitor your page's performance without any cost. This free tool is a boon for developers, designers, SEO experts, and digital professionals at large, who are looking to enhance their website performance.
GTmetrix's Unique Proposition
What sets GTmetrix apart is its use of Lighthouse to generate scores for your pages. Lighthouse, a modern, automated tool for improving web page quality, gives GTmetrix an edge in delivering accurate and reliable website performance data.
A Must-Have Tool
GTmetrix is more than a tool; it's a necessity for anyone serious about their website's performance. By helping you understand and improve your website's speed, GTmetrix not only enhances user experience but also boosts your SEO ranking.
Wrapping Up
To sum it up, GTmetrix is a comprehensive, easy-to-use, and free tool for testing and monitoring website performance. With its actionable recommendations, it helps turn your website into a fast, efficient, and user-friendly platform.
GTmetrix Review: Test Your Website's Loading Speed and Performance
13 Apr 2023
GTmetrix is an effective instrument that offers significant insights into your website's performance. It helps pinpoint areas that need enhancement, allowing you to optimize your site's speed and deliver an improved user experience. Nonetheless, it's crucial to acknowledge that website speed is only one aspect of overall user satisfaction. Hence, it's advisable to also pay attention to other elements like content quality and design.
GTmetrix Tool Review
31 Mar 2022
To enhance your webpage's loading speed, utilize a tool such as GTmetrix to evaluate your current status. Then, follow these common steps: Optimize image sizes, employ caching for your pages, incorporate AMP for faster mobile loading, and adhere to Google's recommended practices for tidying up your website's code. Many of these tasks can be easily managed, particularly if you use a content management system (CMS) like WordPress, where numerous aspects can be addressed automatically by installing a plugin.
GTmetrix: How To Use The Speed Test Tool
23 Feb 2023
GTmetrix is an online platform designed to evaluate website speed performance. By analyzing a website's loading duration, size, and requests, it generates a score and offers suggestions for enhancement. Site owners, engineers, SEO professionals, and others can utilize this tool to assess their website's performance and identify areas for improvement. GTmetrix delivers crucial insights and data to boost your website's performance, serving as an all-inclusive instrument to examine your site's health and reveal elements impacting its search engine visibility.
Other Tools Like
Gtmetrix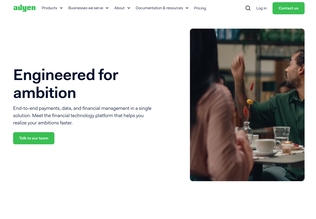 Adyen
adyen.com
Paid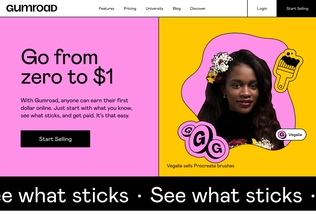 Gumroad
gumroad.com
Paid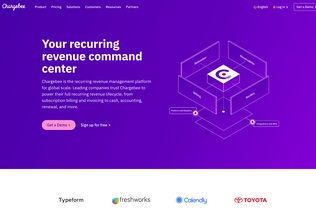 Chargebee
chargebee.com
Trial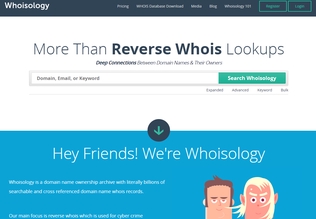 Whoisology
whoisology.com
Trial
Comments