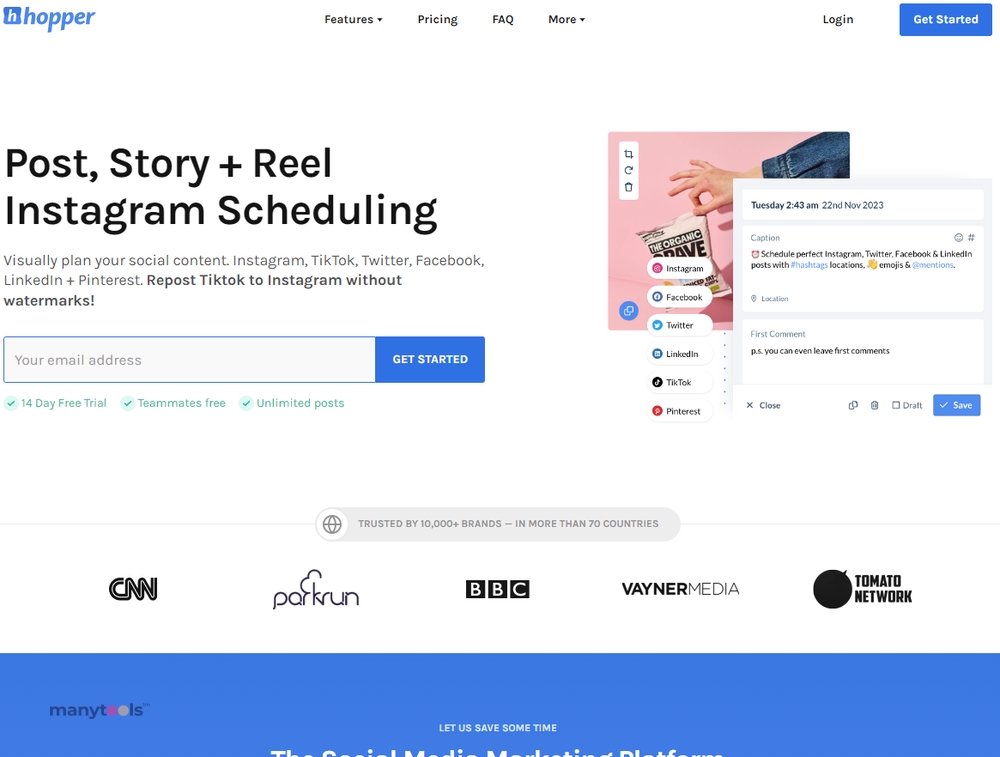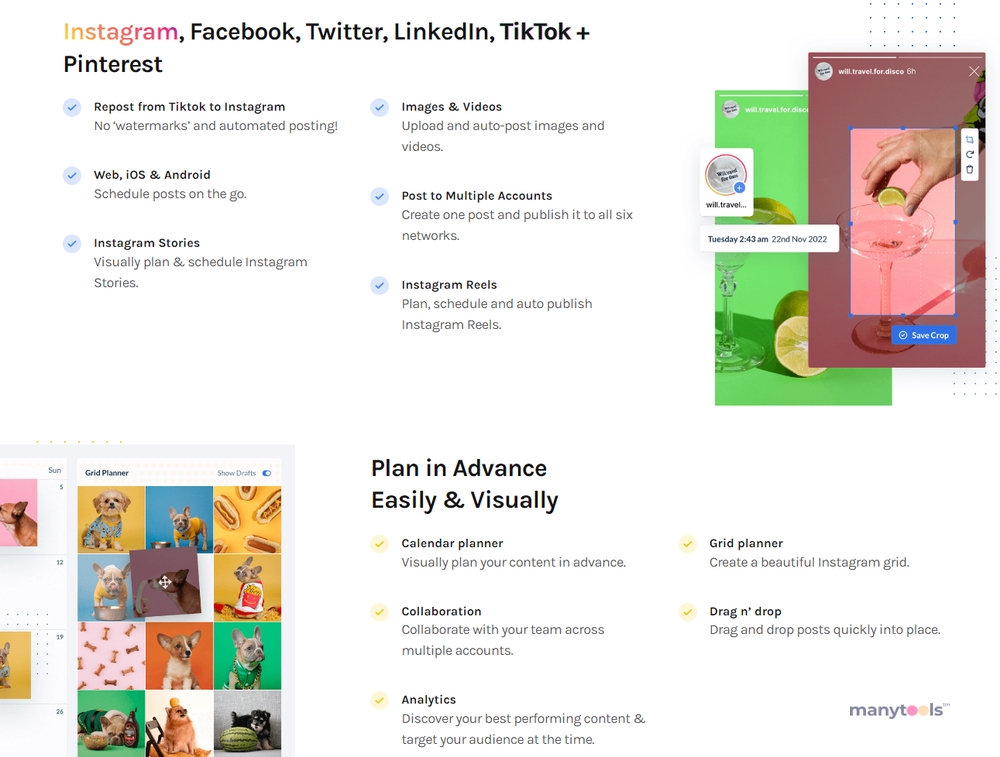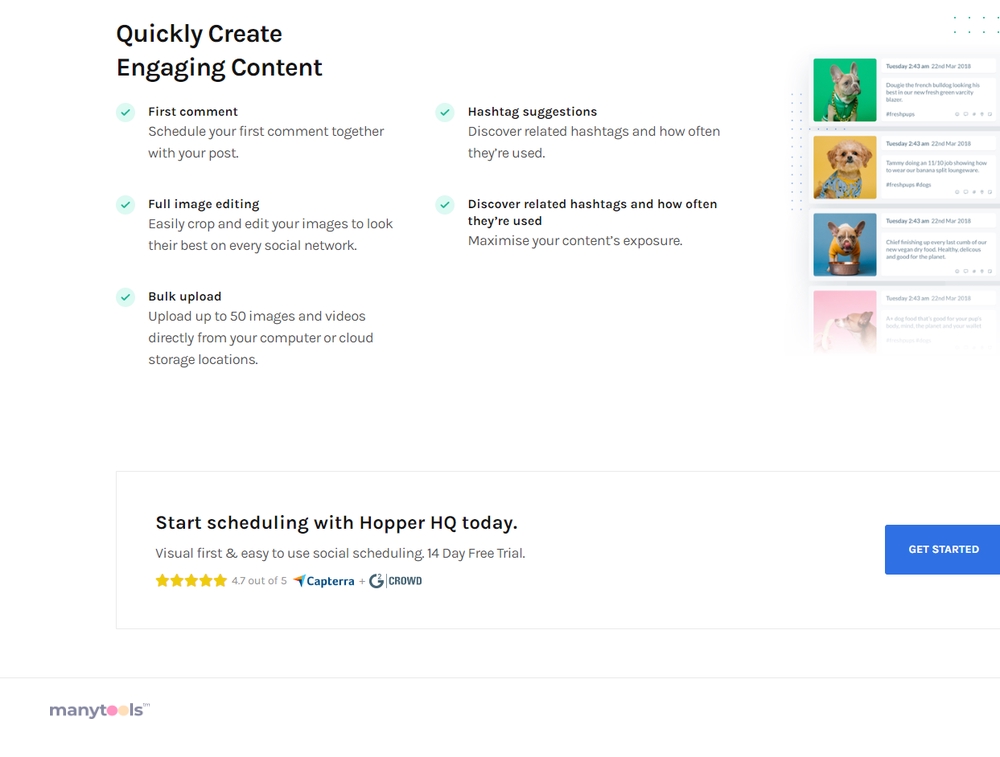 HopperHQ: The Ultimate Instagram Scheduling Tool
HopperHQ is a game-changer for digital professionals who manage multiple social media platforms. It stands tall as the number one Instagram scheduling tool, allowing users to create, plan, and schedule Instagram posts swiftly and efficiently. This is not just about Instagram; it also extends its functionality to Twitter and Facebook, making it a versatile asset in your social media toolbox.
Streamlined Social Media Scheduling
With HopperHQ, gone are the days of last-minute content creation and posting. This tool lets you plan all your posts to Instagram, Twitter, and Facebook ahead of time. It's fully automated, meaning once you set it up, it does the heavy lifting for you. Plus, it's not just for posts; it also schedules Instagram Stories and Reels, giving you the freedom to orchestrate your social media marketing with ease.
Automated and Seamless Operations
One thing that sets HopperHQ apart is its full automation feature. Once you've planned your posts, the tool takes over, ensuring a timely and consistent presence on your social media platforms. It's like having a personal assistant for your social media accounts, minus the high costs and complexity.
A Tool Designed for Efficiency
HopperHQ is built for efficiency. It simplifies task management, allowing you to focus on creating engaging content. You can schedule your posts for when your audience is most active, maximizing reach and engagement. It's a practical solution for maintaining a consistent social media presence without constantly being on your device.
Stress-free Social Media Management
Managing multiple social media accounts can be stressful. HopperHQ changes that. By planning and scheduling your posts, you can free up time and resources, and focus on the more important aspects of your business. It's a win-win solution for busy digital professionals.
Boost Your Social Media Game with HopperHQ
HopperHQ is more than just a scheduling tool; it's a powerful ally in your digital marketing strategy. By automating your social media posts, you can be more productive and effective, giving your brand the edge in today's fast-paced digital landscape.
The Verdict
With its user-friendly interface, full automation, and efficient scheduling, HopperHQ is the ultimate tool for managing your social media posts. Whether you're a seasoned digital professional or a newcomer, this tool is a valuable asset to have in your toolkit. So why wait? Start scheduling your Instagram posts with HopperHQ today and experience the difference.
Other Tools Like
HopperHQ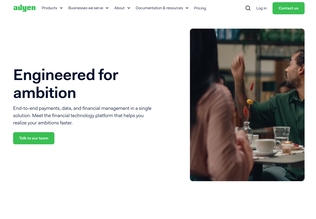 Adyen
adyen.com
Paid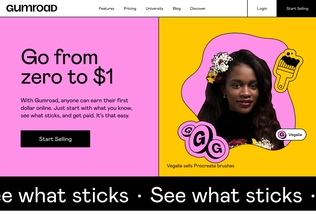 Gumroad
gumroad.com
Paid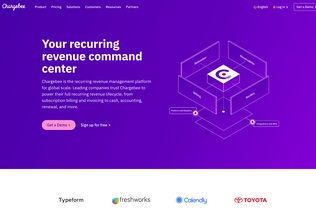 Chargebee
chargebee.com
Trial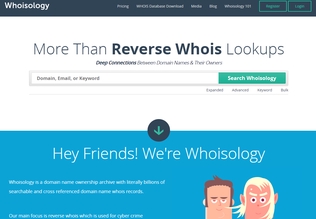 Whoisology
whoisology.com
Trial
Comments