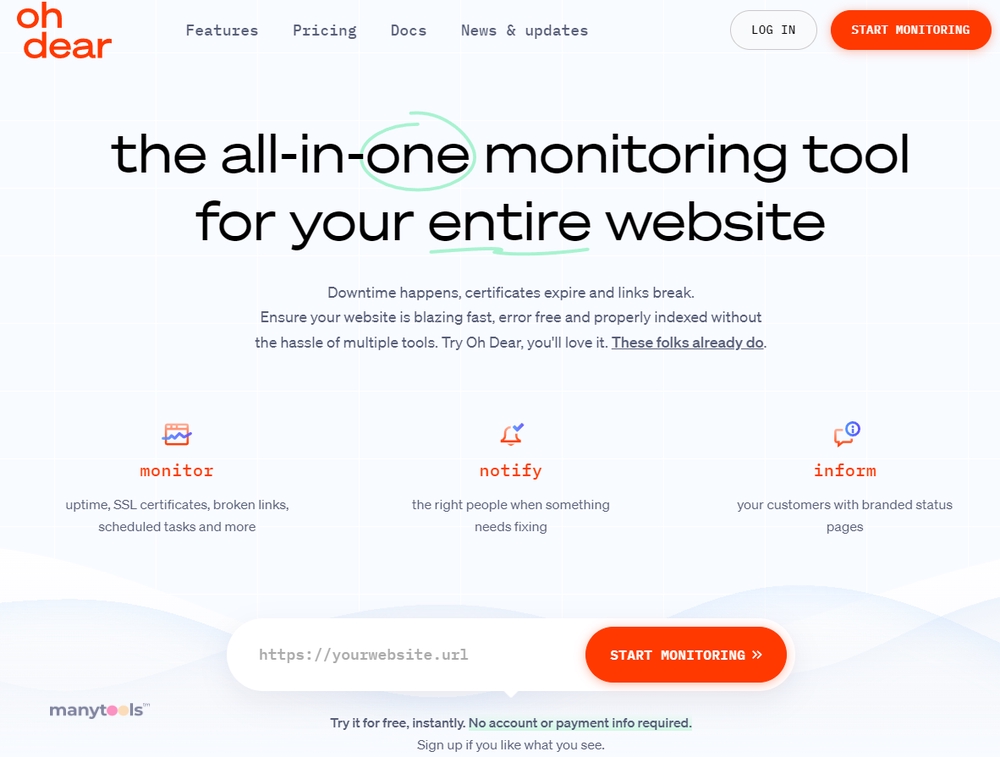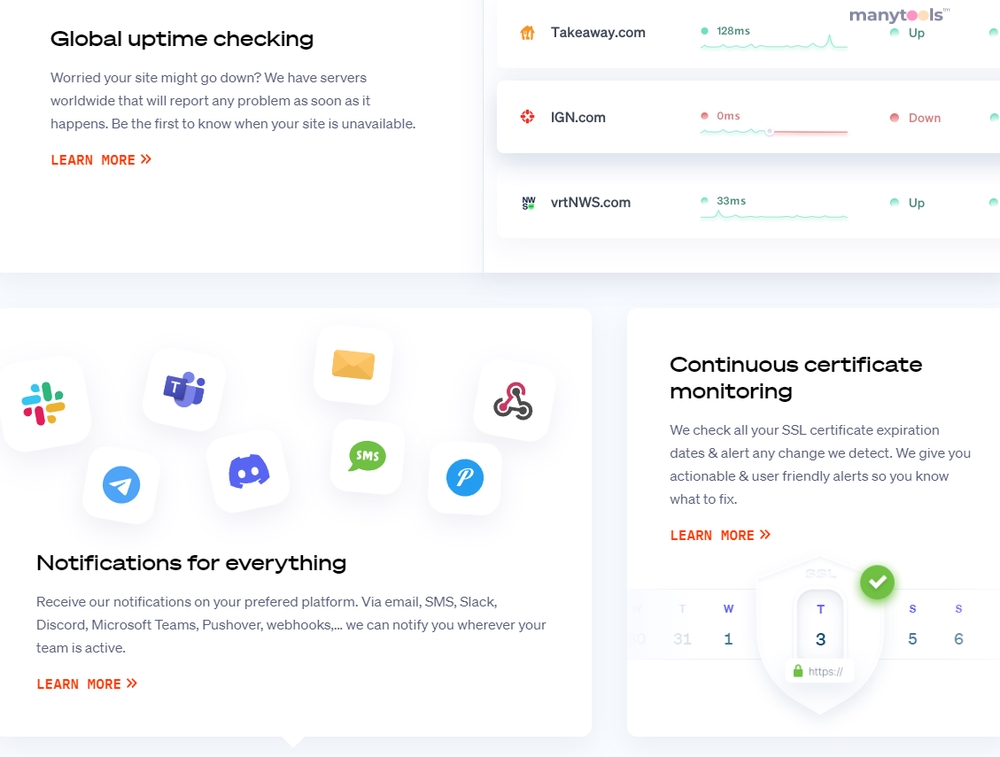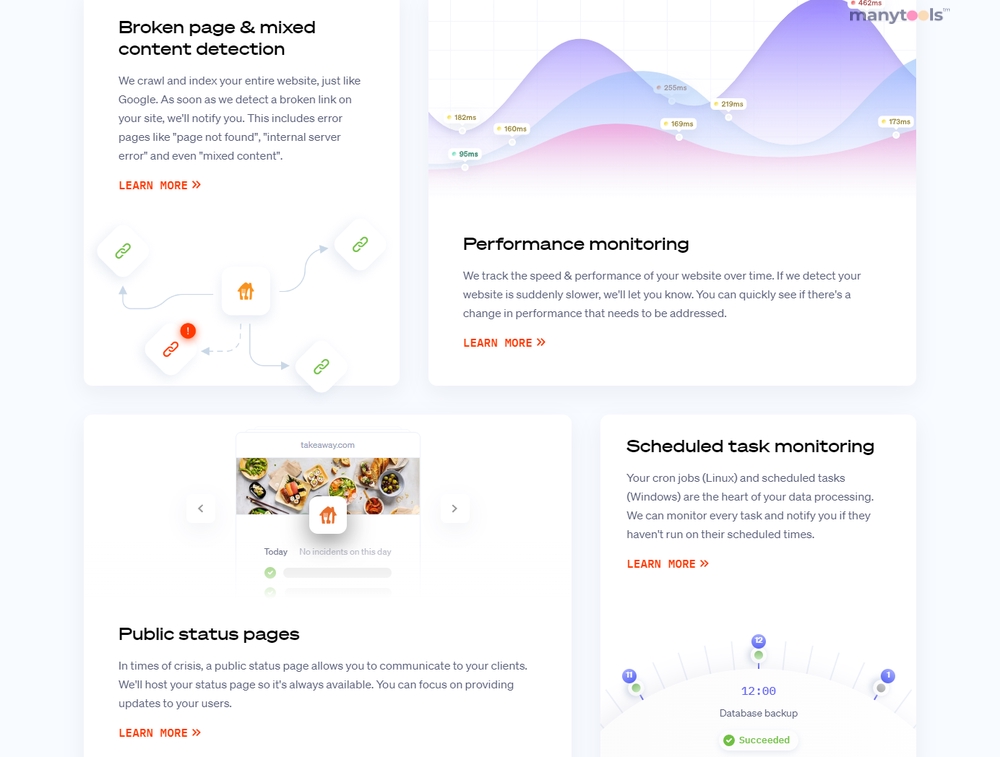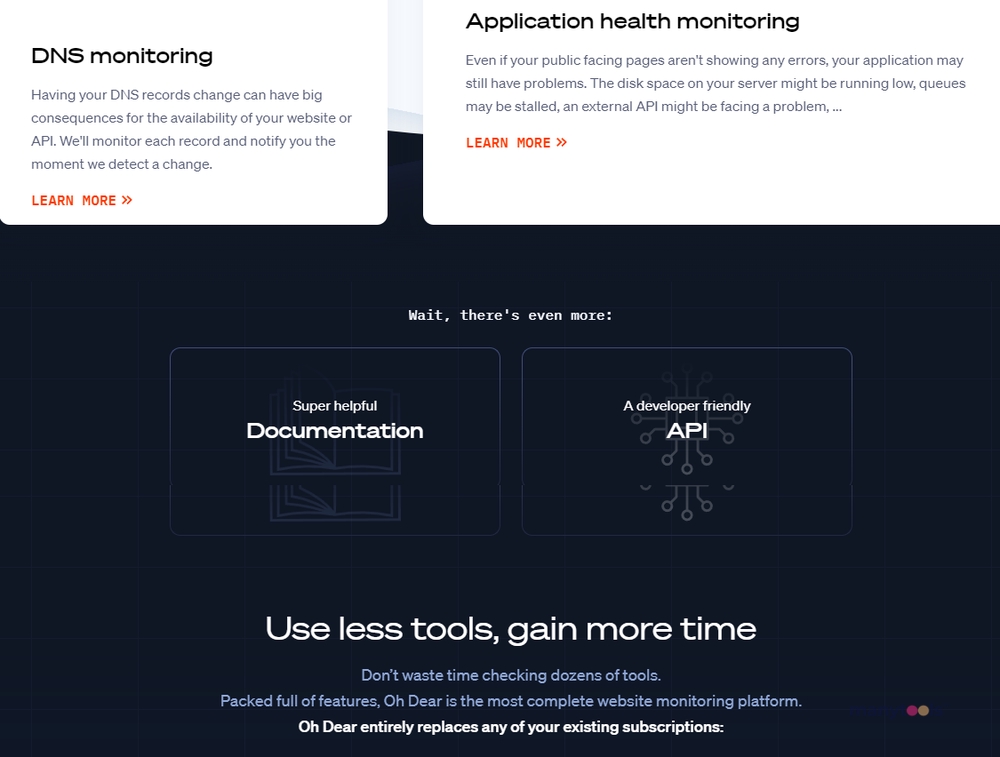 Introducing Oh Dear, a powerhouse tool that serves as a beacon for website monitoring. It's a one-stop solution that vigilantly keeps tabs on everything related to your website, ensuring that no hiccup goes unnoticed.
Exceptional Monitoring Capabilities
OhDear is not your run-of-the-mill monitoring tool. It offers complete website monitoring from various locations, ensuring your site is up and running smoothly irrespective of the geographical location. It checks for broken links and mixed content detection, ensuring your website remains clean and user-friendly.
Advanced SSL Certificate Reporting
In today's digital age, security is paramount. OhDear understands this and provides advanced SSL certificate reporting. It monitors SSL health and notifies you of any impending expirations or security concerns. This feature ensures your website stays secure and maintains the trust of your visitors.
Comprehensive Website Monitoring
OhDear stands apart from the crowd with its all-encompassing website monitoring. It doesn't just stop at uptime monitoring or SSL certificate reporting; it goes the extra mile by checking for broken links, mixed content, and more.
User-Friendly Interface
One of the highlights of Oh Dear is its intuitive, user-friendly interface. It's not crammed with unnecessary features but instead focuses on providing a clean, straightforward, and easy-to-use platform. This makes it a breeze to navigate through the tool, even for beginners.
Reliable Alerts and Notifications
With Oh Dear, you stay informed about your website's health at all times. The tool sends you reliable alerts and notifications about any issues that might affect your site's performance. This proactive approach helps you address problems before they escalate, keeping your website in top-notch condition.
Innovative and Versatile
OhDear is an innovative tool that caters to a wide range of digital professionals. Whether you're a developer, a designer, an SEO guru, a webmaster, an affiliate marketer, a growth hacker, a data analyst, or a content creator, Oh Dear is a fantastic asset to have in your toolkit.
Wrapping it up, Oh Dear is a robust, all-in-one website monitoring tool that simplifies your digital life. It's a tool that thinks outside the box, ensuring your website stays up, secure, and free of issues. It's like having a 24/7 digital watchdog for your website!
Other Tools Like
OhDear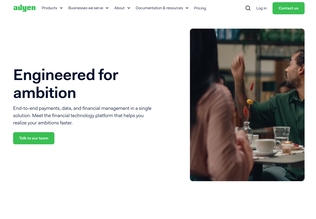 Adyen
adyen.com
Paid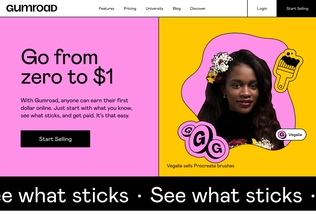 Gumroad
gumroad.com
Paid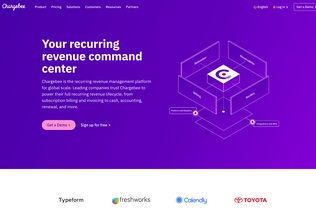 Chargebee
chargebee.com
Trial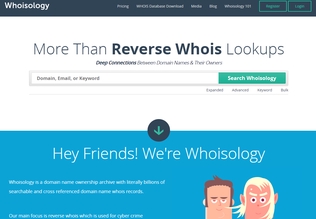 Whoisology
whoisology.com
Trial
Comments