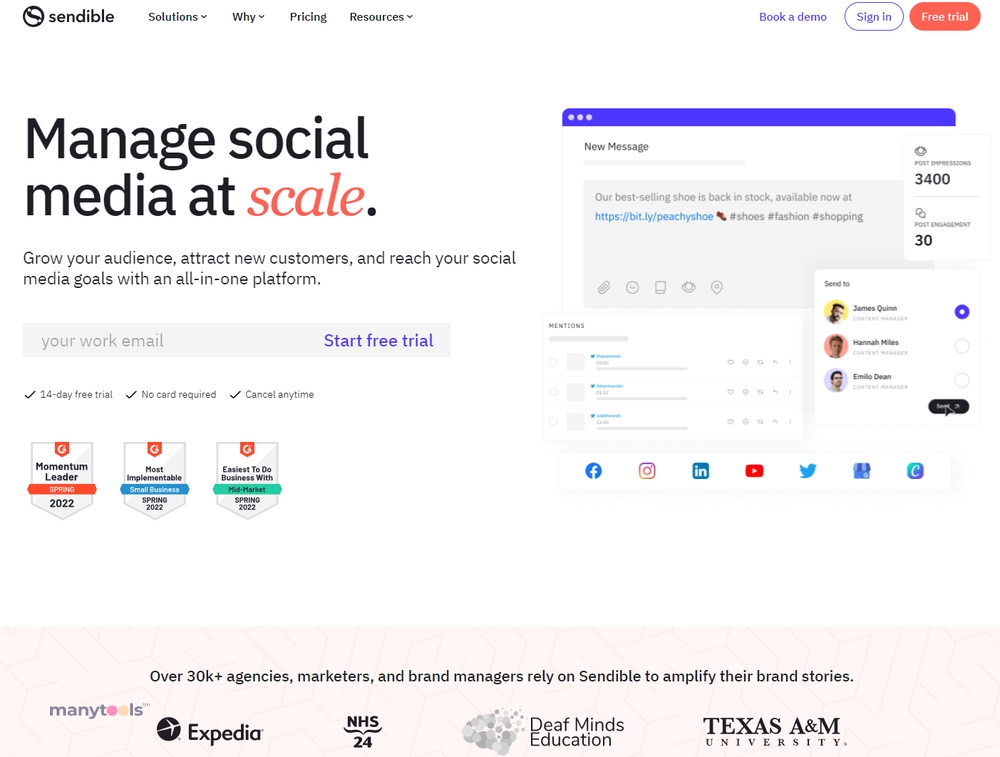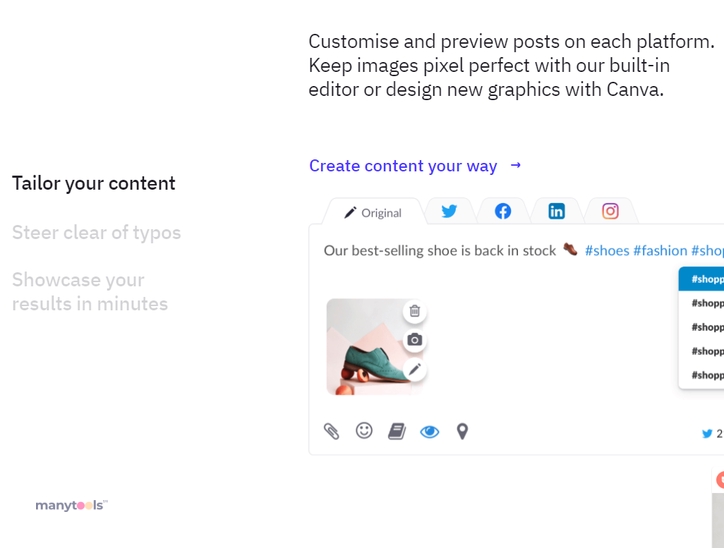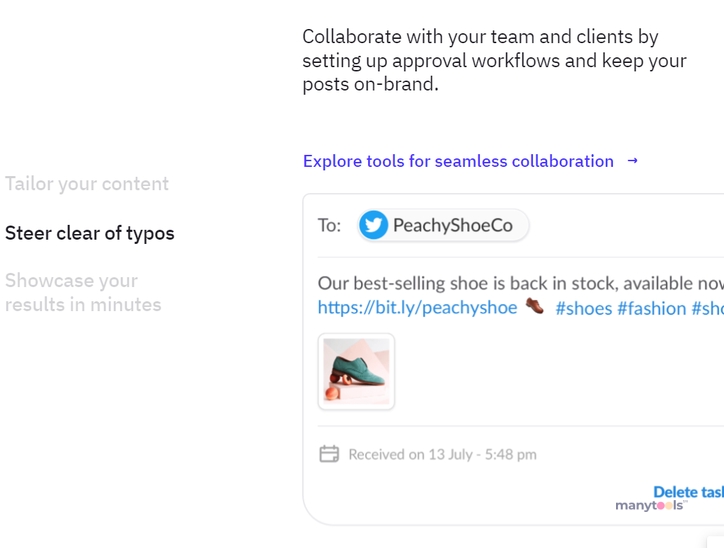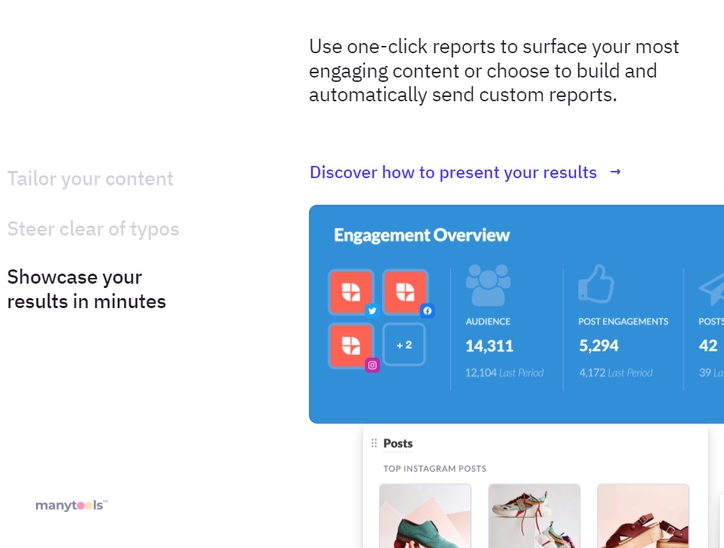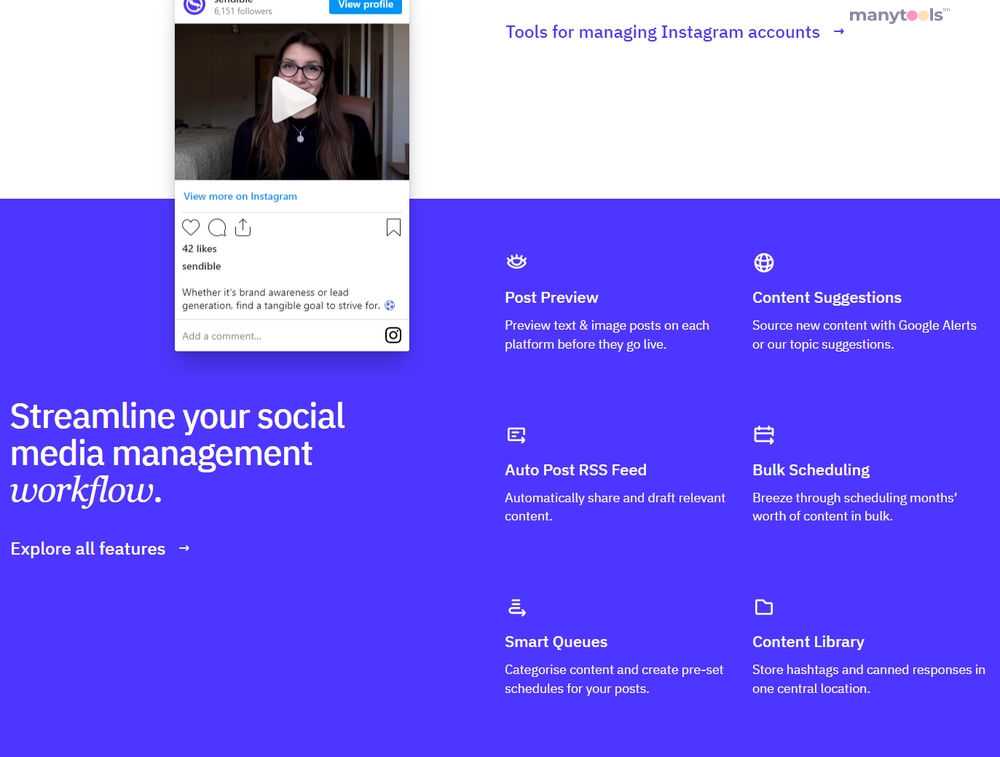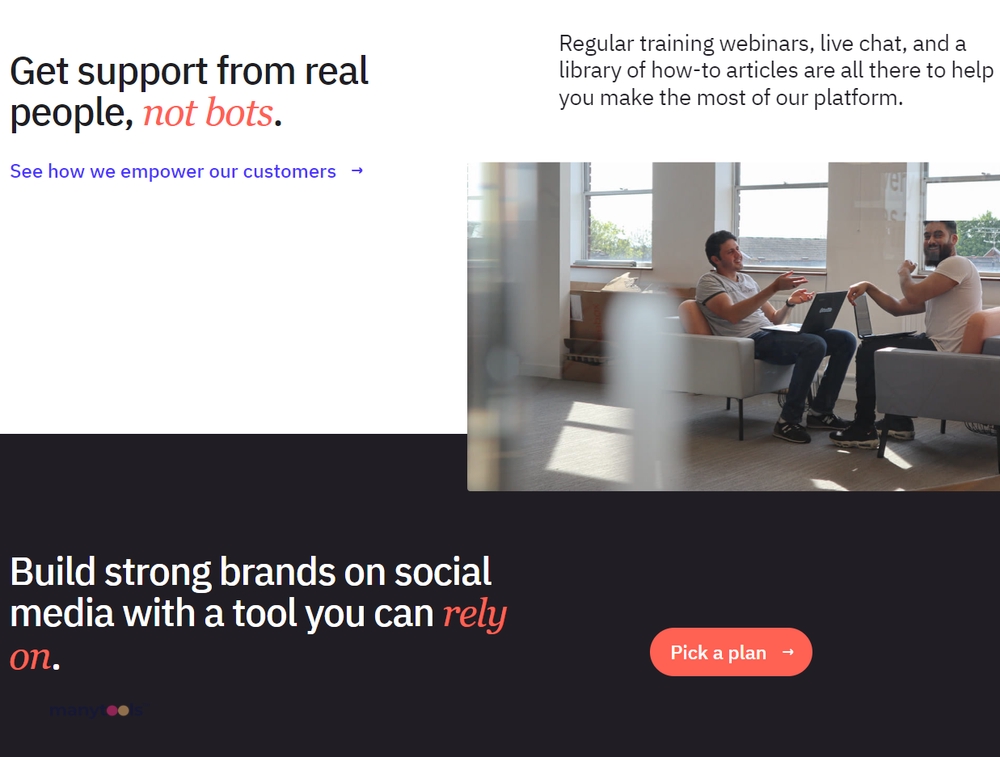 Imagine having a control panel that seamlessly connects you to the world of social media, giving you absolute control over your brand's digital narrative. Welcome to Sendible, a comprehensive social media management tool designed specifically for agencies and brands eager to elevate their social media game.
Revolutionizing Social Media Management
Sendible is more than just a tool, it's a digital game changer. It makes managing multiple social media accounts easy, bridging the gap between your brand and the target audience. With Sendible, you can plan, post, and measure the success of your content across all platforms, all from one convenient location.
The Ultimate Collaboration Platform
Sendible shines when it comes to collaboration. It allows teams and clients to come together, brainstorm, strategize, and execute. No more disjointed workflows or communication breakdowns. With Sendible, you're always in sync, ensuring that your brand story stays consistent across all channels.
Streamlining Social Media Workflow
Sendible is built for scale, capable of handling the social media needs of small businesses and large enterprises alike. It streamlines your social media workflow, taking the hassle out of coordinating multiple accounts. You can schedule posts, track performance, and even handle customer responses all through Sendible.
Measuring Success with Precision
The beauty of Sendible extends to its analytic capabilities. It provides detailed metrics that allow you to measure the success of your social media campaigns. You'll know what's working, what isn't, and where to focus your efforts. It's performance tracking made easy and efficient.
A Tool That Grows with You
One of the key strengths of Sendible is its scalability. Whether you're a fledgling startup or a seasoned industry player, Sendible can accommodate your evolving needs. It grows with you, ensuring that your social media management is always top-notch, regardless of the size of your business.
Sendible: The Verdict
In the world of digital marketing, Sendible is a game-changer. It's an all-in-one solution for social media management that simplifies workflows, promotes collaboration, and delivers insightful analytics. If you're looking to elevate your brand story on social media, you can't go wrong with Sendible. It's the ultimate tool for anyone serious about making a mark in the digital space.
REVIEWS AND EXPERT OPINION Sendible
Sendible offers a comprehensive social media management platform that is particularly well-suited for agencies, teams, or freelancers handling clients' social media profiles. The Starter plan boasts an abundance of features, though enhanced reporting capabilities require an upgrade. Regardless, the reports are highly customizable and of superior quality. Additionally, Sendible's seamless integrations cater to business users' needs. On the flip side, the platform's customer support can be somewhat sluggish. Nonetheless, Sendible compensates for this with an extensive knowledge base and valuable resources such as walkthrough demonstrations and webinars, ensuring new users can quickly familiarize themselves with the tool.
Sendible review
15 Jun 2022
Sendible consolidates an impressive amount of social media management capabilities into a tidy, all-inclusive package, catering to a variety of needs regardless of the plan selected. The premium packages contain the most potent tools, yet each option offers something valuable. Its primary emphasis on publishing, collaboration, and essential analytics makes it an attractive choice for larger businesses and agency operations.
Sendible Review 2023 – The Best Social media management tool in 2023?
03 Mar 2023
Social media marketing is no laughing matter, and when it comes to managing it like a true professional, Sendible is the go-to tool. Simply automating posts on multiple social media accounts doesn't cut it; you need to take action based on the results from your campaigns. The Sendible management platform is sleek and perfect for handling numerous accounts, saving you both time and effort. It offers a wide range of integrations, making it suitable for businesses of all types. Ease of use is another standout feature of this tool, with a transparent reporting data dashboard that simplifies the analysis of social performance across various platforms. This makes it quick and easy to assess your social media impact. In summary, if you're searching for an exceptional tool to grow your brand, drive traffic, boost engagement, promote your websites, automate content, monitor results, and streamline reporting, Sendible should be your top choice.
Other Tools Like
Sendible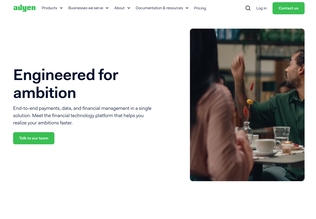 Adyen
adyen.com
Paid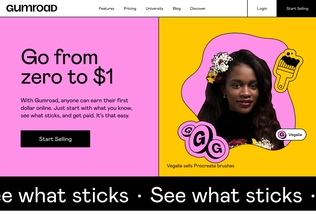 Gumroad
gumroad.com
Paid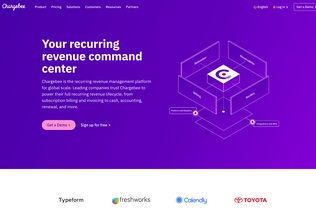 Chargebee
chargebee.com
Trial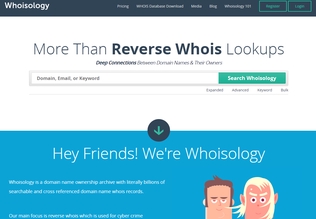 Whoisology
whoisology.com
Trial
Comments