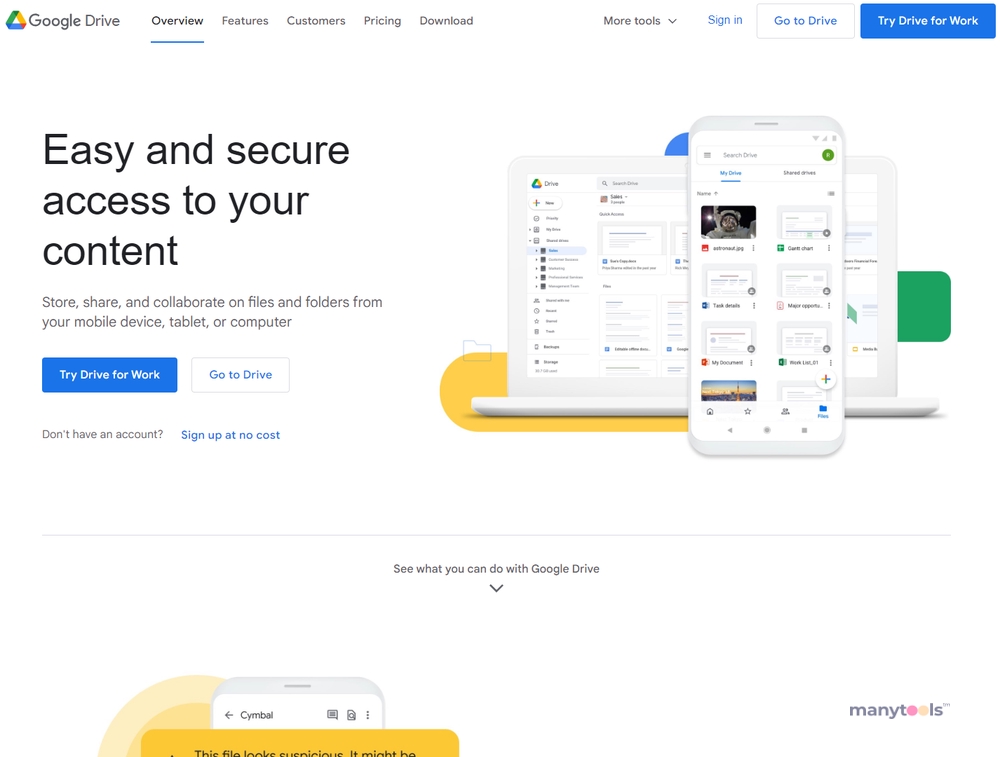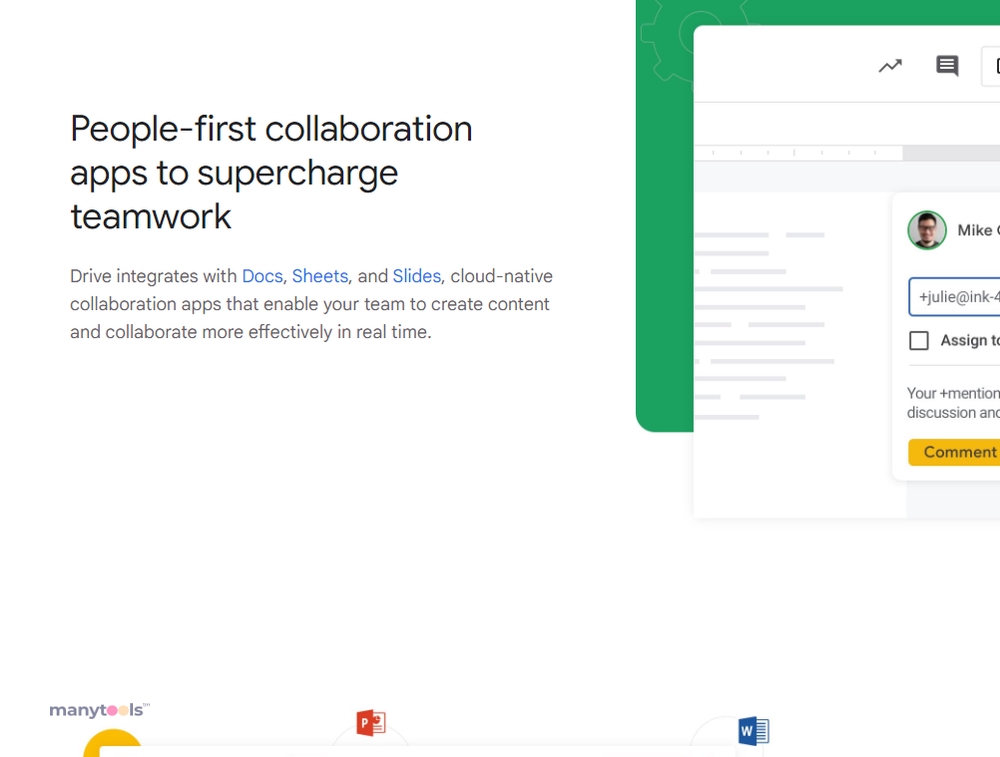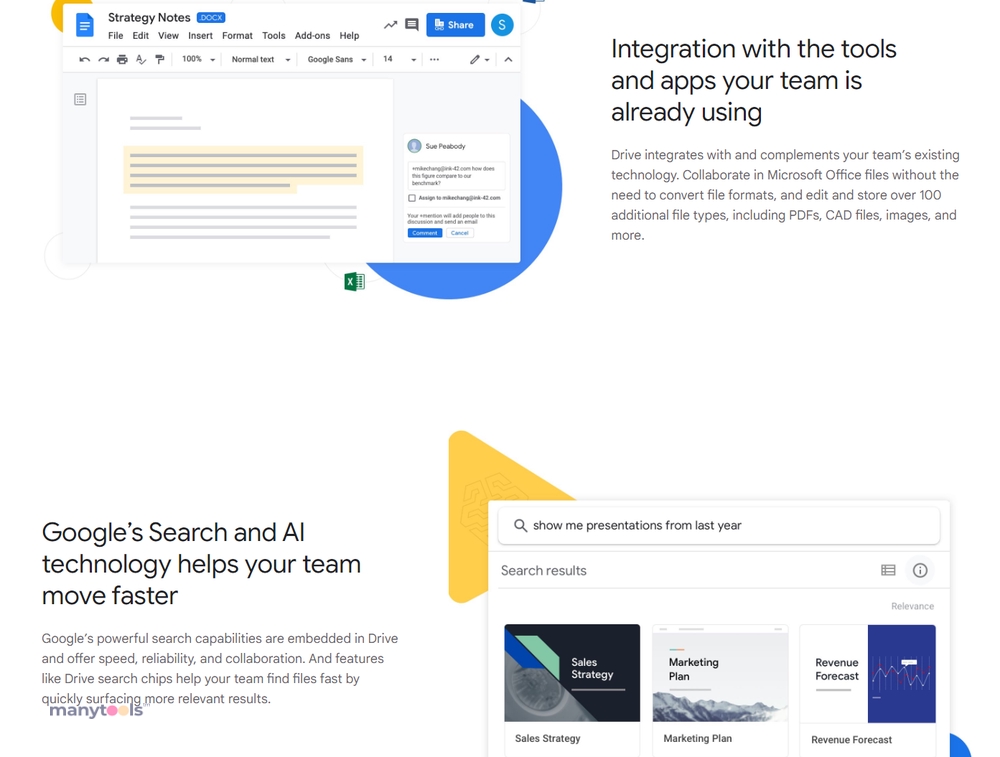 An Unparalleled File Sharing Experience
Google Drive is more than just a personal cloud storage platform. It's a comprehensive tool that facilitates easy and secure access to content, bridging gaps between users and their files. Whether you're a digital professional looking to share a large data file or a student wanting to collaborate on a project, Google Drive has you covered.
Embrace the Power of the Cloud
With an intuitive interface and robust features, Google Drive makes file sharing a breeze. It's more than just a storage space - it's a platform that encourages collaboration and productivity. With Google Drive, the power of the cloud is right at your fingertips, providing the ability to upload, download, and share files with ease.
Your Content, Always Accessible
Google Drive ensures your files are always within reach. Any content stored on Google Drive is accessible from any device with an internet connection. Whether you're on a desktop, laptop, or mobile device, your files are only a few clicks or taps away.
Collaborate Like Never Before
Google Drive is more than a storage platform; it's a collaboration tool. It allows multiple users to work on a single document simultaneously, making it the perfect tool for team projects. Forget about emailing files back and forth, with Google Drive, everyone is always on the same page.
The Security You Need
Google Drive provides top-tier security for your files. With Google's robust security protocols, you can rest assured that your content is well-protected. Whether you're sharing a single document or a folder full of sensitive files, Google Drive keeps your content secure.
More Than Just a Storage Platform
The versatility of Google Drive makes it an essential tool for digital professionals. It integrates seamlessly with other Google services like Docs, Sheets, and Slides, creating a unified workspace that enhances productivity and collaboration.
A Tool for All Digital Professionals
Whether you're a developer, a designer, an SEO guru, a webmaster, an affiliate marketer, a growth hacker, a data analyst, or a content creator, Google Drive is a tool that will enhance your digital experience. It's not just about storing and sharing files; it's about streamlining workflows and fostering collaboration.
In a world where digital collaboration is becoming increasingly important, Google Drive stands out as a tool that can truly make a difference. It's more than just a personal cloud storage platform, it's a tool that empowers users to work smarter, not harder. Experience the power of Google Drive today.
Google Drive cloud storage review
Google Drive's streamlined interfaces make uploading and editing files a breeze while ensuring seamless synchronization across devices. It also offers numerous valuable features, including file sharing, versioning, and advanced search capabilities. Although we'd appreciate stronger security measures and full end-to-end encryption, this shouldn't be a significant concern for most users. With a range of affordable plans, Google Drive stands out as one of the top cloud storage solutions available.
As a company deeply ingrained in web technologies, Google is a natural choice for robust and reliable cloud storage. Its user-friendly yet powerful apps for Windows, macOS, Android, and iOS make it a comprehensive package for both consumers and businesses. Moreover, it integrates seamlessly with other exceptional Google applications, such as Google Calendar and Gmail. While Google Drive lacks certain features like bare metal backups and end-to-end encryption, it remains an impressive cloud storage service due to its extensive offerings in online apps, sharing options, and file management. Its web-focused approach ensures accessibility from any computer or device, further solidifying its position as one of the top cloud storage services currently available.
There's no restriction on using multiple file storage and syncing services, particularly when free storage is available. Utilizing more than one service enables you to compartmentalize your personal and work files, separate photos from documents, and determine which files to store in more secure cloud locations while leaving others subject to Google's tracking policies. If you have a Google account, make the most of Google Drive, particularly when used alongside other Workspace apps. Invest time in discovering tips for maximizing Google Drive's benefits. Its most significant advantage is the substantial amount of storage space provided at no cost.
Other Tools Like
Google Drive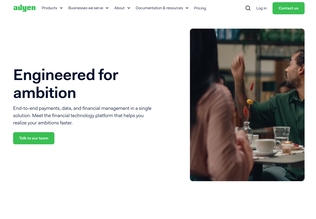 Adyen
adyen.com
Paid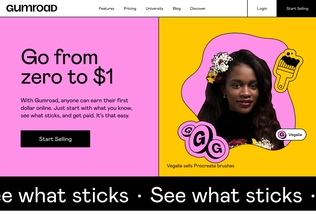 Gumroad
gumroad.com
Paid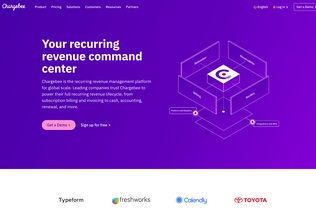 Chargebee
chargebee.com
Trial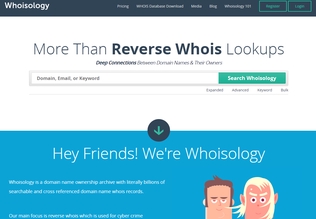 Whoisology
whoisology.com
Trial
Comments