Logo Maker Tools
Create a Professional Logo for Your Business With Ease
What is the most recognizable thing about your business? Well, of course, it is your logo. The first thing that your visitors and customers see when they enter your website or your company is the logo that you have. The style and the simplicity of it will pave the way to the greatness of your enterprise.
For some people, this is a trivial thing. They think that the logo doesn't matter if your services are great and that people will recognize you just by your name. Well, that is also true but it gets even better if you have a simple yet professional logo that showcases your company and services.
Just think about some of the biggest brands in the world. Twitter, Apple, and Microsoft have a custom logo design that makes them so recognizable in the entire world and that is something very serious. With the tools that we are going to show you, you will be able to create a logo for your business with ease and it will help you immensely.
What Are Logo Maker Tools?
In a very simple way of putting it, a logo maker tool is software that helps you create a logo for your company or website. The truth behind this is that every business needs a logo. Having a cool name is not enough these days and, if you want to be recognized worldwide, you need a great logo that speaks volumes about you and your enterprise.
The process of making a logo is not difficult if you are using one of these logo creator tools. They allow you to simplify the entire process and come up with a professional logo for your own company. Logo design is important and there are millions of them in the world so why don't you get yourself a brand identity that is powerful and easy to remember?
Of course, there have been many esteemed companies that have changed their logos over the year and they have been doing it with or without the help of these online logo-maker tools. Therefore, the time has come for you to taste the sweet taste of victory once you have created a perfect logo for yourself.
How Does a Logo Maker Work?
Logo Maker Tools are very simple to use. You don't need to be an expert in digital design and you don't need any design skills in order to use these tools. First of all, they allow you to use logo templates that allow you to start from scratch. These logo design tools make a logo based on your affinities and needs.
Once you have selected a template, you can then proceed and customize your logo as much as you want. This includes minor and major changes on it in terms of shapes, perspective, and colors. So, in a matter of minutes, you will come up with a perfect logo design for any kind of business idea that you have.
We all know that you cannot have any business today without a logo. It doesn't matter if you own a small firm or a large corporate enterprise. A powerful logo is what you need to attract people and become known all over the world. Therefore, it is great to know that these tools are really easy to use.
What Are the Basic Features of Custom Logo Maker Tools?
Picking a tool from any category is not really easy today because you have a wide plethora of choices. You can get the simple ones and they can do the job or you can pick the more complicated ones that will take some time but come up with an even better result. So, some basic features that you need to think about are listed here.
User-Friendly Access
No one wants to deal with tools that are too hard to understand and use. If you spend too much time using them with no result, that just leads to frustration. Luckily, in just a few clicks, you can get a brand identity and a custom logo for your business. The use of these tools is easy and it is super fun.
High-Resolution Logo Files
Also, you want the best logo for your website or company. No one likes to put up a lot of work and come up with some mediocre quality. Therefore, you will be happy to know that these logo-maker tools come with high-resolution logos that will entirely capture the essence of your company and the things you do.
Customize Your Logo
As we have mentioned before, the first product rarely meets your expectations. Therefore, you need to customize your logo as much as you want. You can change its entire purpose and create a unique logo for your business idea that will become known all over. Therefore, these tools come with a surmountable amount of customization options that you will love.
Affordable Plans
Creating a logo seems like a really simple process. If you use these logo generator tools, it really is. These tools can be used for free or for a really low affordable price. Free logo maker tools are found all around and with a free online logo maker, you can create magic in just a few minutes. It is easy, it doesn't cost a lot, and it is super effective.
What Is the Best Logo Maker Tool?
In the IT industry, there are people who create all sorts of tools every single day. They do it so that you don't have to search too long for the best tools that you need. When it comes to creating logos, you have a wide choice of tools that can become yours in just a couple of clicks and you don't even have to look very far.
In our superb list of tools, you will find 10+ logo-maker tools that will change the world for you. The leader of this list is a tool called FreeLogoDesign which most people use. It is free to use and it comes with many free templates and customization options that will help you create a logo for your company.
Also, there are other tools at your disposal here. Some of them are Hatchful Logo Maker, LogoMaker, Looka Logo Maker, TailorBrands, and many others. It is a neatly picked list of the best logo-maker tools on the market and you cannot go wrong with any one of them. So, pick the one that suits your needs and make a logo easily.
Are There Free Solutions for Logo Design?
Practically, you cannot go wrong in this category because the tools that we have presented you with are all free to use. A free tool is sometimes not met with the same audience because people think that you need to pay for something if you want the best out of it. Well, this is clearly not the case here.
A free logo generator is something that everyone can use. You can pick out the best templates for your initial design and you can design a logo based on your perception of your needs. With that in mind, you can create a perfect logo for your website or your company in just a couple of minutes.
Of course, if you want to search the web for tools that require money, you can do that. You can find tools that offer trial access and then premium membership for their members. However, why would you do that if you already have a perfect list of tools that can help you create perfect logo designs?
How to Choose the Best Logo Maker?
We have tackled this issue many times during this text and we come back to it again because there are many people around the world starting their own businesses. Apart from business card templates, you need a perfect logo that goes with your company and that will attract many customers and leads.
First of all, make sure you pick a tool that is user-friendly. You don't need software that takes too long to do a simple task. These tools are fairly easy to use because the process of creating a great logo stems from choosing professional logo templates. Once you do that, you can customize them and create logos for you.
Also, the customization features are really important. You need a wide range of possibilities when it comes to customizing your logo from a simple template. No one chooses a template as their logo; there is always some additional work to be put into it. Finally, pick the tools that don't cost a lot which is really not a problem with any of the tools from our list.
Final Thoughts?
When you think about an airline company or any fast food restaurant, they have logos that are recognizable all over the world. They made and customized these professional logo designs using these logo-making tools that are available to everyone. Even if you have a logo, you can change it and make it more modern with this software.
So, don't waste your time and money on hiring people to create a design for you. Pick one of the popular logo maker tools from our list and create beautiful logos for your company or website. The process is quick and easy, and it doesn't require any previous knowledge. If you don't believe us, see it for yourselves!
Show more
Comparison Logo Maker Tools
#Name

Popularity

Features

Price

Platform

1.

FreeLogoDesign

2.

Hatchful Logo Maker

3.

LogoMaker

4.

Looka Logo Maker

5.

LogoMakr

6.

TailorBrands

7.

LogoGenie

8.

GraphicSprings

9.

OnlineLogoMaker

10.

FreeLogoServices

11.

Designhill

Freelance Profiles

Displays profiles of freelancers with pertinent information.

Freelance Screening

Provides verification of a freelancer's identification.

Messaging

Enables users to message freelancers before and after an agreement.

Payment Automation

Automatically pays the freelancer upon completion or approval of a project.

Freelance Profiles

Displays profiles of freelancers with pertinent information.

Freelance Screening

Provides verification of a freelancer's identification.

Messaging

Enables users to message freelancers before and after an agreement.

Payment Automation

Automatically pays the freelancer upon completion or approval of a project.

Secure Payments

Provides a method for secure payment.
Other
Best Rated

Tools for Designers
Most Popular

Tools & Categories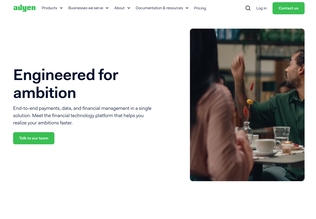 Adyen
adyen.com
Free
Paid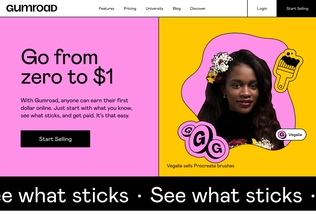 Gumroad
gumroad.com
Free
Paid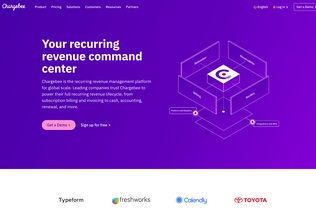 Chargebee
chargebee.com
Free
Trial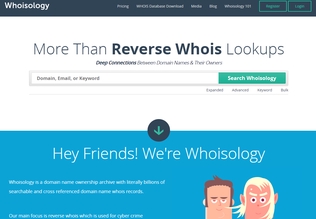 Whoisology
whoisology.com
Free
Trial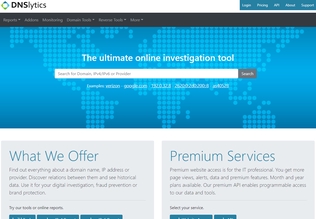 DNSlytics
dnslytics.com
Free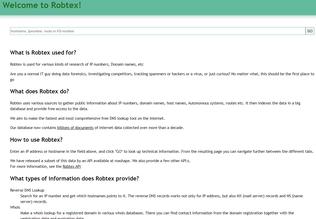 Robtex
robtex.com
Free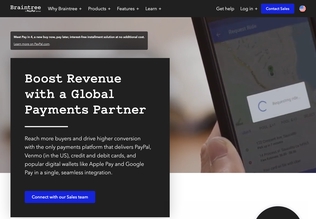 Braintree Payments
braintreepayments.com
Free
Paid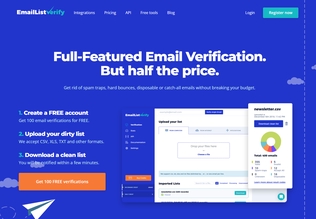 EmailListVerify
emaillistverify.com
Free
Paid