Social Networks & Communities
Perfect Online Communities Are Here for Everyone
Online communities involve open online social networks like Facebook, Twitter, and Instagram. Online communities are primarily used by brands for marketing goals, including information sharing, awareness-raising, and expanding the viewers for projects and messages. Online communities are amazing because people are in touch with everything that is happening around the globe.
In today's world, many people around the world are using online social network sites, and most people are part of communities as well. Lots of people are spending almost the whole day on social networks, and people are finding people with a common interest. People find social networks and communities like safety from the world that is always judging them.
Besides the social networks mentioned above, there are also Telegram, WhatsApp, Snap Chat, TikTok, YouTube, Reddit, and more. Due to geographic and temporal boundaries, social networks play a crucial role in helping people form relationships. When employed for public relations, marketing, and advertising initiatives, they also assist in increasing corporate efficiency.
What Are Social Networks?
Social networking sites and applications enable connections, communication, information sharing, and the development of relationships between individuals and groups. People can be directly connected with neighbors, relatives, colleagues, and a large group of people who share their interests. Among the most significant applications of the internet nowadays is social networking.
Whatever you decide to put in your social profile report, it must have a thorough performance analysis of the three main social media components of community, engagement, and content. Social networks such as Instagram, Facebook, WhatsApp, Viber, Telegram, and other communities are helping you reach your family members much faster.
One example of a social network that gives a person the chance to connect with individuals, companies, and organizations is the Facebook community. They can change their status and reply to other people's postings. They can exchange images and links to web materials. Live chat is available, and participants may submit and exchange videos.
How do they work?
Since social communities algorithms are always evolving, it is challenging for marketers to stay current. Although it is impossible to know every aspect of each change, we have a good understanding. The algorithm in use determines how you rank in social media advertisements and where your material appears on a user's news feed.
People may communicate, exchange knowledge, and produce material in social communities via communication channels. Online social networking site comes in a variety of formats, such as blogs, microblogs, wikis, social networking sites, picture and video-sharing websites, instant messaging, podcasts, widgets, virtual worlds, and more.
Social communities often modify their algorithms to enhance user experience since they are imperfect systems. The answer? Make sure your material is of the highest caliber, pertinent, and enticing, and monitor any algorithm changes to see whether you need to adjust such networks.
Why Are They Important?
The ability of social networks to link individuals with particular interest and organizations is one of its most significant features. A company may communicate with clients and consumers anywhere in the world through social networks, increasing its customer base and opening up new business opportunities.
In addition to connecting with other professionals in their business, social networks may help individuals locate employment abroad. Social networks assist in removing barriers based on geography and culture that could otherwise prevent certain individuals from collaborating or socializing together. Employment and interesting chances may result from this.
The dissemination of information is also aided by social networks. Information about friends and relatives, local or international news, goods or services, particular companies, legislation, and government activities, or just general information about these people might be included.
What are the basic types of online social networks?
Social networking is not a service that can be used by everyone. Several social structures can accept diverse content kinds and address varied demands. While some of them share features, others are more specialized in their application and the services they provide. Understanding the various network structure is essential for interacting with the correct audience as a company or marketer.
Social network sites
Due to the enormous quantity of data these platforms offer, businesses and marketers may fully utilize them. Additionally, they may target the correct audiences with advertisements that include certain metrics and demographics. Additionally, they provide you the chance to interact with people, which makes it easier for them to relate to your business on a more human level. These platforms include Twitter, LinkedIn, and Facebook.
Streaming platforms
One of the most interesting types of material is video. Marketers and companies have said that employing videos has provided them with several advantages. This type of material facilitates assimilation and comprehension, which is why people overwhelmingly favor it. YouTube is a significant platform that has significantly changed how consumers engage with video content. The site occasionally acts as a search engine for the majority of its over one billion active users each month.
Image sites
Recent years have seen an increase in the popularity of picture content categories. Users are more drawn to content with infographics, drawings, and photos. The purpose of social relationship applications like Pinterest, Instagram, and Snapchat is to increase the sharing of photographs. As a company, you may inspire your customers to produce original content as a method for them to interact with your brand.
Forums for discussion
Discussion boards are crucial because they let people post queries and receive responses from a variety of individuals. These online forums are designed to encourage talks between participants who have common interests or just out of curiosity. These websites include Quora and Reddit, among others. These platforms may not be as easily identified as others, but the information and value they offer are what keep them useful.
Blogs about certain topics
An important feature for companies and marketing that own social networks to connect with and enlighten their potential customers is blogs. Individuals who share similar interests may follow people on sites like Tumblr and Medium and read what they have to say about particular subjects. To give more details about the brand, businesses can build blogs on these platforms or their website.
What do people gain from an online community?
A sustainable community must have a feeling of community, which encompasses spirit, character, appearance, and pride. It is the perception that community members care about one another and believe that their needs will be satisfied through dedication and cooperation. We sometimes feel that we are a part of something bigger than ourselves when we are part of a community.
We can help other members of the community since we are a part of it. Being encouraging to others will make them feel good about themselves. There has never been a more crucial time to assist those who are having difficulties with their mental and physical welfare due to the immense stress in our fast-paced society.
Relationship in the community leads to equality. People are better able to affect meaningful differences once they feel in charge and energized, and find people with similar interests. Creating a positive influence for a group that matters to its members is the goal. Sharing not only improves the individual by acquiring information and understanding, but it also increases the relationship in the community.
What are the best social networks & communities?
Social media constantly has moving pieces and undergoes modifications in its functionality and use. 1.4 billion of the 2.13 billion monthly active Facebook users are active every day. More than 50 million small businesses are already utilizing Facebook Pages to interact with their clients. Four million of those companies spend money on Facebook advertising.
There is a reason why Google+ is rated at number five on the list even though it has 2 billion registered users and 395 million active monthly users. There's a good probability that you have a Google+ account if you use Gmail as your email service. Instagram has grown to be a more significant role in such communities after the social network introduced a feature called "Instagram Stories."
In second place, just after Facebook, is YouTube. YouTube will be an excellent platform for small companies to establish a community in 2018 because of its enormous readership. Although WhatsApp isn't exactly a social network, it does boast a massive monthly active user base of 700 million with daily additions of over 1 million members.
Are there social networks with a free version?
Social media platforms are online communities and social networks that people, companies, and organizations may use to communicate, exchange views, and keep up with what's happening in the world. Social media platforms can be highly helpful for businesses and organizations who want to build their brand online, attract new consumers, manage customer care issues, and more.
The leading employment social networking site in the world is LinkedIn. To increase their productivity and effectiveness, LinkedIn links professionals from across the world. LinkedIn is the world's largest network in the world with more than 756 million users, including leaders from every Fortune 500 business.
Hundreds of building communities, nonstop discussion, and real human interaction may be found on Reddit, but also lots of other different communities. Reddit has a community for everyone, whether you enjoy sports, breaking news, TV fan ideas, or a never-ending feed of the prettiest animals online. Millions of individuals post, vote, and comment every day in groups catering to their passions throughout the globe.
Final Thoughts?
For all individuals nowadays, online platforms are highly useful and significant communication networks. It may be used to maintain in touch with friends from other countries and get to know them. Because individuals can express their thoughts to us and we can act on them right away, we can also share our ideas so rapidly that everything advances so swiftly.
By watching or reading the content that individuals published on social media, we may potentially learn new things. Additionally, anyone might freely sell goods on social media, which could cut down on the cost of marketing. There are more benefits to utilizing social media, but there are always benefits and drawbacks to anything!
Show more
Comparison Social Networks & Communities
#Name

Popularity

Features

Free

Price

Platform

1.

Facebook

2.

Instagram

3.

VK

4.

Pinterest

5.

Reddit

6.

Twitter

7.

LinkedIn

Freelance Profiles

Displays profiles of freelancers with pertinent information.

Freelance Screening

Provides verification of a freelancer's identification.

Messaging

Enables users to message freelancers before and after an agreement.

Freelance Profiles

Displays profiles of freelancers with pertinent information.

Freelance Screening

Provides verification of a freelancer's identification.

Messaging

Enables users to message freelancers before and after an agreement.

8.

4chan

9.

TikTok

10.

Tumblr

11.

Snapchat

12.

Quora

13.

Medium

14.

Gab

15.

LiveJournal

16.

Steemit

17.

Ning

18.

Minds

Frequently Asked

Questions

Find answers to the most asked questions below.
Why Are Social Networks So Popular?
Social networks are popular because they give people a way to stay connected with their friends and family, discover new content, share ideas and opinions, and find people with similar interests. Additionally, many social networks offer a range of features and services that make them appealing to users.
How to Post on Multiple Social Networks at Once?
One way to post on multiple social networks at once is to use a social media management platform. These platforms allow users to schedule posts, monitor conversations, and manage their accounts across multiple networks.
What Are the Advantages and Disadvantages of Social Networks?
Some of the advantages of social networks include the ability to stay connected with friends and family, discover new content, share ideas and opinions, and find people with similar interests. On the downside, socialnetworks can be a source of distraction, can be time consuming, and can be a source of cyberbullying or other negative behavior.
How Can Social Networks Impact a Person's Health?
Social networks can have both positive and negative effects on a person's health. On the positive side, social networks allow people to stay connected with friends and family, which can help boost mental health. On the negative side, overuse of social networks can lead to isolation, cyberbullying, depression, and anxiety.
How to Use Social Networks to Promote Your Business?
Using social networks to promote your business can be a great way to reach a wider audience and engage with potential customers. To use social networks to promote your business, you should create a business page on each network, regularly post engaging content, and use targeted advertising. Additionally, you should interact with customers and respond to their queries in a timely manner.
Other
Best Rated

Tools for Designers
Most Popular

Tools & Categories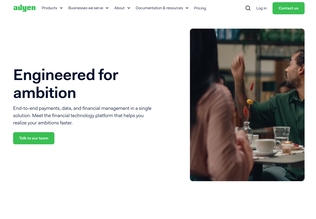 Adyen
adyen.com
Free
Paid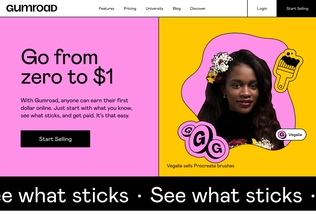 Gumroad
gumroad.com
Free
Paid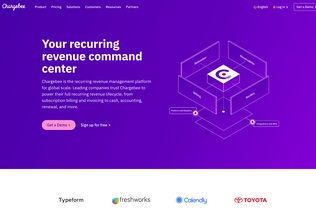 Chargebee
chargebee.com
Free
Trial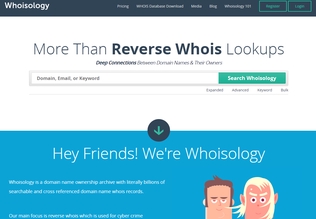 Whoisology
whoisology.com
Free
Trial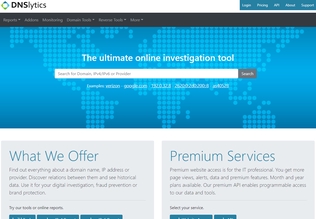 DNSlytics
dnslytics.com
Free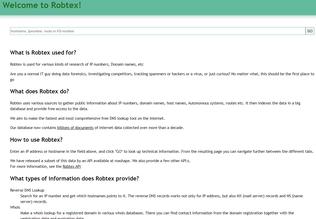 Robtex
robtex.com
Free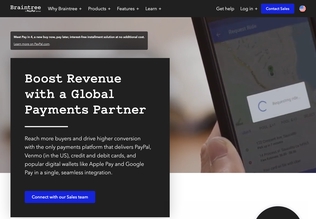 Braintree Payments
braintreepayments.com
Free
Paid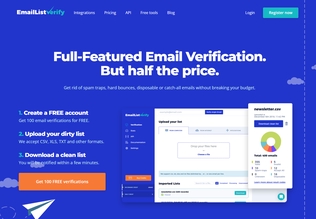 EmailListVerify
emaillistverify.com
Free
Paid