Icon Sites & Services
Create and Download Icons on the Go!
It doesn't matter what your goal is, whether to create a website or improve it, you need to be aware of the smallest details in the process. Websites are created every day and they use various technologies for that reason but many people often forget the smallest things that make access to any site a walk in the park - icons.
Of course, icons are important for many different reasons and we don't use them on websites only. We use them to make our everyday experience on our computer a thing of beauty. There is nothing more appealing to the eye of the beholder than seeing a desktop filled with incredible icons.
Most people underestimate the power that a great icon set can have. If you enjoy something visually, you will give more of yourself and your work becomes easy. Therefore, having the best icons and icon sets is paramount if you want to achieve greatness, no matter how trivial this sounded to you.
What Are Icon Sites And Services?
In the simplest way of saying, icon sites are websites where you can create, download, save, and send icons to other people and use them for your own attribution. These services will give you a chance to create the most amazing sets of icons and use them on your desktop or your website.
Icons are extremely important since they will easily point you in the right direction. There are different sets of icons that can point you to customer support, page settings, picture galleries, videos, and many other distinctive areas with just one click. So, as you can see, they are really important in our digital world.
The best icon sites will give you a chance to personalize your icons, make as many of them as you want, download them easily, and use them on the go. These tools are not spoken about very often because they are deemed as secondary services but they have their fair share of usage in today's modern world led by computers.
How Do the Best Icon Services Work?
Once you get to know a tool that is at your disposal, it becomes easy to use the next time. Therefore, getting to know your favorite icon tools is important if you want to create wonderful icon sets and icons. These tools work in many different ways and it is not hard to use them.
Basically, all of these sites and services will give you a chance of doing your own work. They will never leave you in the dark because they will offer templates that you can start with. You can use those templates to create different icons, shapes, and sets that you can use on the go.
These tools are easy to use and thanks to them you can create wonderful solutions for your desktop and website. There is usually an unlimited number of icons that you can make and this is what makes these icon sites so special. You have a limitless number of opportunities at your doorstep.
What Kind of Icons Can You Make?
Icon sites, as you could see so far, are really helpful and they use various different technologies to make the best icons come to life. Any site from our list that you choose will give you a wide array of options and icons that you can make. Therefore, let's take a look at some of the most important types of icons you can create.
Basic Icons
Of course, many people love to stay in their comfort zone when it comes to creating anything. This is also true when it comes to icons and their creation. The most basic types of icons you can make are created from png images and they have a normal size that anyone can use.
Vector Icons
Vector art and files are extremely important to web designers and people who work in graphic design. These files are usually small in size, scaleable, and usable in so many different ways. Therefore, creating vector icons and icon sets is very simple and you can use many different shapes for them.
Animated Icons
Of course, with the advent of the digital age, everything is getting animated these days. Animated icons are mostly used for websites and special sections on them. You can't use them with png files and you can't find them on your desktop. Still, they bring a nice visual appeal to everyone who gets to see them.
3D Icons
Again, visual appeal is the most important thing that we connect with the usage of icons and icon sets. You can create them from png images and they can really be amazing. However, you can check out some of the best 3D icons that are really stylish and they will take your style to the next level with their shapes and glitter.
What Are the Benefits of Using Icon Sites?
There wouldn't be any tools for these services if we didn't have some use for them. Dealing with icons seems very light and insignificant, but the reality is quite different. You are not even aware of how many icons you have already seen today on any website that you visited.
Therefore, visual appeal is improved by using these services for creating and downloading icons. You will attract more visitors to your website if its design is slick and smooth. For that reason, the use of the right icon tools is important.
Also, there is the fact that these sites and services will save you a lot of time. Usually, they will give you templates and already-created icons that you can use and save right away. Therefore, you won't have to go through the process of creating your own icons all over again. These sites will save you a lot of time in that area.
What Are the Best Icon Services and Tools?
Even such a category as sites for creating icons has a decent number of tools on the internet. We are basically talking about the sites that will allow you to choose the icons you want to use. These sites and services come in various shapes and forms and their features are really rich and unique.
Using any one of these sites is a pleasure and it is such a grandeur experience. On our list, you will find 5+ tools for icons and the leading one is called FlatIcon. It is the site that most people use if they want fresh icons and icon sets for their desktop or website. It is the undisputed leader of these tools and sites.
However, we never give you only a single choice. On our list of the best icon sites, you will find other names such as Noun Project, Icons8, Font Awesome, and IconFinder. All of these sites for icons are fresh and stylish, and they have an amazing choice of icons that you can use thanks to them.
Are There Free Icon Sites And Services?
We don't have a lot of tools and sites in this category but you can expect this list to grow as time goes on. Still, it is good to know that these sites are actually easy to use and they are really affordable. Namely, most of these sites offer trial access to their users. This trial can last for a couple of weeks or for an entire month.
You can check the membership options on these sites but there are some of them that offer free access and usage. They are Icons8 and Font Awesome. You can use these services for free and they will offer a fantastic number of icons for your needs. You can create icons and illustrations, and use png files with these amazing sites.
The best way in which you can find these sites is to check out their features. Always pick the ones with the biggest number of rich features that will make the best icon sets for your desktop or website. Therefore, make sure to pick the right ones and make the right choice even if you have to go through the trial phase.
Final Thoughts on Icon Sites?
If you want to succeed in anything, you absolutely need to pay attention to even the smallest details. Sometimes, these details come in the form of icons and these things are really important for anyone on the internet. The websites are full of icons even though you might not understand them at first. Their stylish design is what attracts people and what creates leads.
So, it is time to make your desktop and website as stylish as it can get with the top icon sites and services. They are easy to use and they will give you the best experience in creating, downloading, and sharing your special icon sets. Therefore, start using them today and you will see just how better your experience will get.
Show more
Comparison Icon Sites & Services
#Name

Popularity

Features

Platform

Price

1.

FlatIcon

2.

Noun Project

3.

Icons8

4.

Font Awesome

5.

IconFinder

Frequently Asked

Questions

Find answers to the most asked questions below.
What is an Icon Site?
An Icon Site is a website devoted to providing free icon graphics for use in website design, software development, and other creative projects.
How do I use the icons from an Icon Site?
The icons from an Icon Site can be downloaded and used in any creative project. They can be used to create logos, design webpages, and develop software applications.
Are the icons from an Icon Site copyright protected?
It depends on the particular icon site. Some sites provide royalty-free images while others may require attribution or a license fee. It is important to read the terms and conditions of use for any icon site before using the icons.
Are there any restrictions on using icons from an Icon Site?
Yes, some icon sites may have restrictions on how the icons can be used. For example, some sites may not allow the icons to be used for commercial purposes or they may require attribution. It is important to read the terms and conditions of use for any icon site before using the icons.
Are there any other services available on an Icon Site?
Yes, some icon sites offer additional services
Other
Best Rated

Tools for Designers
Most Popular

Tools & Categories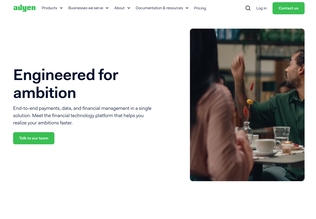 Adyen
adyen.com
Free
Paid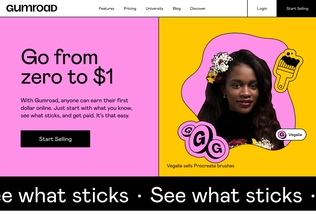 Gumroad
gumroad.com
Free
Paid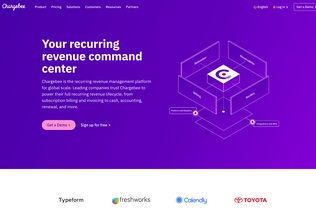 Chargebee
chargebee.com
Free
Trial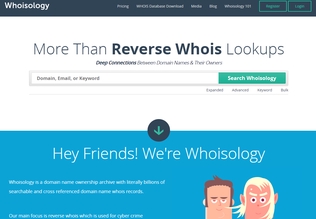 Whoisology
whoisology.com
Free
Trial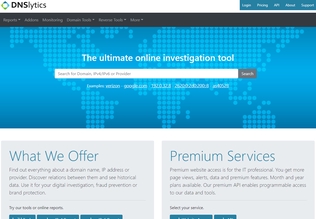 DNSlytics
dnslytics.com
Free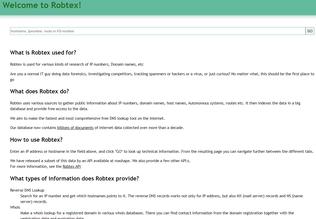 Robtex
robtex.com
Free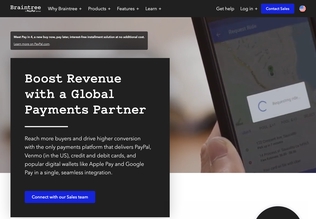 Braintree Payments
braintreepayments.com
Free
Paid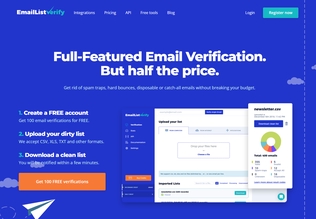 EmailListVerify
emaillistverify.com
Free
Paid