Domain Registrars
Choose the Best Domain Name for Your Website
How much do you know about creating and running your own website? If the answer to this question is zero to none, then you are in the right place. Getting your website up and running is a unique experience and, sadly, it is not as simple as many people would like to think.
First of all, to start your own website, you need your domain name. You can't just create it because these are not really up for grabs. You need to purchase it from a domain registrar service and it comes with many different obligations that you have to comply with.
In this review, we will tell you all about the most popular domain registrars that you can use. They offer their domain registration services and you can choose the perfect name for your website today. Let's stick around and see what these tools have to offer for your brand-new website.
What Are Domain Registrars?
Domain registrars are tools that allow you to register your domain, keep it fresh, keep it safe and secure, and be able to attain it for a certain amount of time. They will help you design your domain names and hosting services, and be equipped with the best security protocols.
Simply choosing a name for your website will not cut it. You need a domain registrar to have a thorough experience with your domain. There are many factors that influence your choice. Since these are the companies that register domains all over the internet, you will need to know a lot about them.
If you pick some companies from our list, you can be certain that you are getting the right thing. All domain names are certified by ICANN (Internet Corporation for Assigned Names and Numbers). So, once you have your domain name, you will be the only registered owner of it.
How Does Domain Registration Work?
If you are a curious person, you have by now tried to search for a domain that doesn't exist. You have definitely found it because there is an infinite number of options when it comes to domain names. Still, purchasing that domain was the step where you probably backed down.
Domain names are not up for grabs and they need to be purchased from domain registrars. They have all the domains in their registry and any name can be added to it. These companies use various tools and features to make registering domain names easy and fast.
You can use your web browser to make changes to your domain once it has been authorized by ICANN and put it in the registry of the domain registrars. Therefore, it is an easy process. However, there are many different ways to own a domain name so let's take a look at that now.
What Kind of Domain Registrars Can You Find?
Choosing the right domain registrar is only the beginning. You need to know what you are searching for. Based on the service these companies provide, you can enter two kinds of deals with them. They will largely influence the price and all other forms of domain registration.
Domain Name Only
With many domain registrar services, you can purchase just the name of your website. This means that you will get it without the hosting service. Most domain registrars offer a free domain name for a year in this case and it is a great choice to make.
Domain With Hosting
On the other hand, if you want the domain name with a web hosting company, you can do that easily as well. Most people need a hosting account for their domain extensions and you can become a web host with most companies. Most popular domains come with web hosting service as a feature.
How to Choose the Best Domain Registrar?
There are hundreds of companies out there that offer domain registration. It is never an easy choice to make when it comes to picking them and you need to know which key features to focus on. We will list some of the features that you need to take into consideration.
pricing and registration period
Of course, if you can get a free domain for a year, get it because that is one of the best deals you can get. However, most domain registrars will have domain pricing fees for their services and they also give you a registration period for your domain. Therefore, investigate it.
domain transfer policy
Some people would like to make domain transfers to other domain registrars. However, the domain transfer process might not be available in the first sixty days of your contract. Most companies allow you to do this without any additional fees but you need to know which ones are like that. Also, you can own multiple domains.
Domain Expiration Policy
All domain names are registered for a different amount of time. Once your time period expires, you can renew it or you will have an expired domain on your hands. So, look into the expiration policies of the domain name registrar you are using.
Add-Ons
Also, you want to explore the additional services that your domain registrar offers. Initially, you might not need them at the beginning, but it is good to know that you can use add-ons like domain parking, domain privacy, domain lock, and others.
There is one thing that you need to keep in mind when it comes to add-ons. Some services will price you for them. So, make sure you find the best domain registrar service that has its add-ons for free. It can make a world of difference.
What Is the Best Domain Name Registrar to Use?
As we had said, there are hundreds of companies that can host your domain. It is never an easy choice to make because you will never find two of the same domain name registrars. So, our list of tools will help you immensely with your choice, especially if you have no experience in this area.
Our list consists of 18+ best domain registrars of 2022 and they are all accessible right away. As you can see, Google Domains is not on it at the moment. The first name you will see there and the leader of this list is NameCheap. As its name says, it does not offer free domain registration but it will prove to be a valuable choice if you make it.
Other well-known domain registrar services from our list include names such as GoDaddy, Uniregistry, Sedo, Afternic, MXTooBox, and others. All of these tools offer different assets and you are advised to take every one of them into consideration. Also, we will update this list as much as possible so make sure to visit it from time to time.
Is There a Free Domain Registrar I Can Use?
As you know, many people want to register their domain names these days. There are billions of websites in the world and people are using great website builder services to make them. But when it comes to domain name registrars, there is one that you will need and it is always a good start.
On our list of 18+ domain name registrars, you will find plenty of them that will satisfy your needs. Still, most of them offer paid services. This is normal because they will keep your domain safe and issue domain support for the whole period of your contract with them.
Still, if you want a free registrar, we can help you out there. There are, namely, two domain name registrar tools that you can use for free and they are MXToolBox and Domainr. Being free does not mean that their services will be worse than others. These tools will register your domain name and keep it safe for you just as any other tool would.
Final Thoughts on the Best Domain Registrars?
Do you dream of owning your own website? Well, you can have it without hustle if you choose one of the domain name registrar services from our list. These tools and companies are working hard and they own every single domain name you can find on the internet. Your name can be next.
All of the domains are registered and verified by ICANN so you are guaranteed the best service you can hope for. Therefore, start using these companies and register your domain easily and for a genuine price. Most of them offer their services for a price but there are some that will give you a free domain name.
Also, we don't need to stress this out too much but make sure to visit our list of the most popular domain registrars. We will update it as soon as we get our hands on some services that deserve to be mentioned there. This is your window for your stylish and unique domain name.
Show more
Comparison Domain Registrars
#Name

Popularity

Features

Platform

1.

NameCheap

2.

GoDaddy

3.

Uniregistry

4.

Sedo

5.

Afternic

6.

MXToolBox

7.

Name.com

8.

NameSilo

9.

101Domain

10.

Dynadot

11.

BuyDomains

12.

Google Domains

13.

Expired Domains

14.

Register

15.

BrandBucket

16.

Estibot

17.

Domainr

18.

Epik Domain Registration

Frequently Asked

Questions

Find answers to the most asked questions below.
Which Domain Registrar Should I Choose?
Your choice of a domain name registrar depends on your needs. You can choose many different ones since there are hundreds of companies that deal with domain name registration. However, do you need only a domain name or the web hosting services as well? With this in mind, the choice can fall on different domain registrars such as Google Domain, NameCheap, GoDaddy, Uniregistry, Sedo, and many others.
What is Domain Registration?
Domain registration is the process of purchasing a domain name for your individual website. All of the domain names can be registered by using the most popular domain name registrars and you can choose the name only or web hosting services as well. When you have registered your domain name, it stays yours for as long as your contract with domain registrars is valid.
How Do The Domain Registrars Work?
Domain Registrars have their registrys where they store their domain names. Once you register your domain, it goes inot that registry and it stays available to your for as long as you want. All of the domain names are verified by ICANN (Internet Corporation for Assigned Names and Numbers) which certifies that you are the only owner of the given domain name.
Are The Same Domains Available In Every Domain Registrar?
Different domain registrars have different domain names. So, you will not find the same domains in different domain registrars. However, you can issue a domain transfer at your will. This means that you can transfer your domain from one registrar to another. However, most of these companies will render the domain transfer unable in the first 60 days of your contract.
How To Choose The Best Domain Registrar?
There are many different factors that should influence your choice of the best domain name registrar. First of all, there is the pricing. Most of these services are not free and you will need to pay for them. Then, there is the domain registration period. You need the services that will keep your domain registered as long as possible. Also, there are other factors to look into such as privacy, security, and a variety of add-ons that come with the most popular domain registrars.
Other
Best Rated

Tools for Designers
Most Popular

Tools & Categories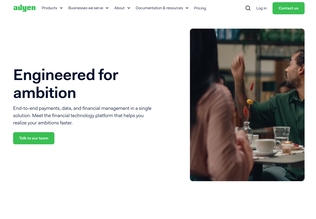 Adyen
adyen.com
Free
Paid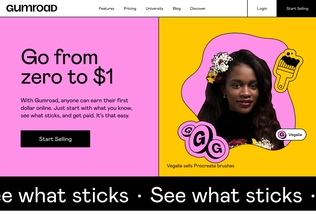 Gumroad
gumroad.com
Free
Paid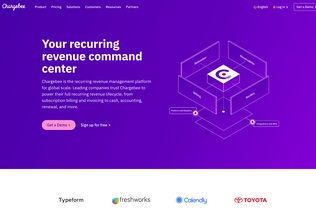 Chargebee
chargebee.com
Free
Trial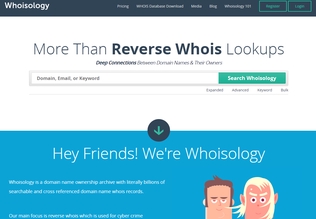 Whoisology
whoisology.com
Free
Trial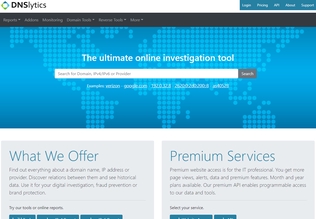 DNSlytics
dnslytics.com
Free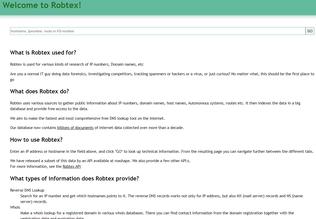 Robtex
robtex.com
Free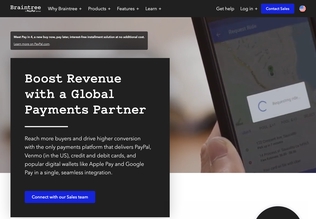 Braintree Payments
braintreepayments.com
Free
Paid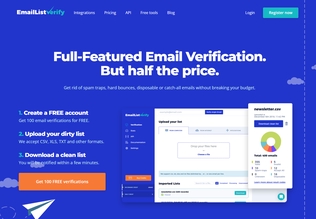 EmailListVerify
emaillistverify.com
Free
Paid